Sea of Cortez 2025 PHOTO WORKSHOP
Join us for sea lions, sperm whales, whale sharks, and some awesome macro life!
WHY JOIN THIS TRIP?
FREE daily photo workshops
The Rocio Del Mar is one of the most experienced liveaboards sailing in the Sea of Cortez
Dive in an area Jacques Cousteau called the Aquarium of the World
Big animal sightings like whale sharks, sea lions, dolphins, sperm whales and much more
Easiest liveaboard to access from the US - fly or drive to Phoenix, AZ
25% off rental photo gear from Bluewater Photo
Check out this cool video from diving the Sea of Cortez:
Trip Overview
This trip offers a great combination of big animals and fascinating macro life. There's always something for everyone. Plus, it's really easy to get to being only a 4-hour drive from Phoenix, AZ.
The Sea of Cortez is home to sea lions, whale sharks, manta and mobula rays, dolphins, and huge schools of fish. Sperm whales, pilot whales, and dolphins are also commonly spotted.

It doesn't just stop there as the Sea of Cortez is also a perfect place to practice your macro photography skills. You will get to see nice varieties of nudibranchs, Panamic arrow crabs, Pacific seahorses, jawfish, small and big octopuses, frogfish, and blennies.

Some macro photos from our 2019 trip to the Sea of Cortez
The boat will depart from Puerto Peñasco at 6 pm on Saturday and then travel for 12 hours to arrive the next morning for a 7 am dive. You will be diving 3-4 times per day on this trip. Here's a sample day-by-day itinerary of this trip:
Day 1 - Embark at 5 pm in Puerto Peñasco. Depart at 6 pm
Day 2 - Wake up at Refugio Bay on Angel Island
Potential Dive sites: Angel Rock, La Vela, Lolo's Cove, Sunset Zodiak Cruise with Sea Lions
Day 3 - Angel Island
Potential Dive sites: Andrea's Eagle, El Aquario, Las Vivoras, Las Vivoras including a night dive
Day 4 - San Pedro Martir Potential Dive sites: El Arroyo, Punta Martir (Sea Lions), Chayo's Cove
Day 5 - San Pedro Martir
Potential Dive sites: Ravijunco, Xareni's Pinnacle, Coromel, Morrito, in the afternoon we go looking for whales!
Day 6 - Salsipuedes & Animas
Potential Dive sites: Los Cuervos, El Caballo, In Animas, El Lavadero, El Lavadero including a night dive
Day 7 - Baja and Snorkeling with Whale Sharks in Bahia De Los Angeles
Potential Dive sites: El Pescador, Baja Ca., start heading back to Puerto Penasco in afternoon
Day 8 - Disembark at 7 am
To learn more about what you can expect from this Sea of Cortez trip, check our trip reports: Sea of Cortez 2020 & Sea of Cortez 2021. You may also read the reviews on diving the Sea of Cortez here.
Inclusions
Three meals per day & snacks,
Beverages including soft drinks, juice, domestic beer & wine
One morning of whale shark snorkeling, & several dives with a friendly sea lion colony
Tanks, weights & weight belts
Exclusions
FREE daily photo workshops

Transfers from Phoenix airport ($150 roundtrip)

Park fees ($28)

Fuel Surcharge, if applicable (none currently)

Nitrox ($120)

Gratuity

Mexican Tourist Card: purchased at the border ($36 CASH ONLY)

Travel Insurance:

click here to learn more about our preferred plan
TRIP TYPE
This trip is a PHOTOGRAPHY WORKSHOP. It will be led by one of our photo instructors and will include daily underwater photography tutorials, in-water photography support, and one-to-one advice and guidance as required.
What to expect from our Photo Workshops
Daily photo workshops

- Your photo instructor will schedule seminars each day on topics including, but not limited to, equipment type and selection, the concept of underwater photography, lighting and composition techniques, and post-processing. They will also include additional topics relevant to the location and your experience.

In-water support

- Where possible, each dive group will spend time underwater with the photo instructor, receiving in-water support and guidance on their shooting techniques. Participants can also request in-water assistance during the workshop and the photo instructor will do his or her best to accommodate all requests.

Consecutive days of practice & review

- Each day you will have the opportunity to practice the techniques and skills learned in the previous day's tutorials. If you are new to underwater photography you will likely see a vast improvement in just a few days.

Daily photo image reviews

- You are strongly encouraged to bring your laptop, a thumb drive, edit your photos, and submit your shots for review from both the instructor and your peers. These are fun and interactive sessions encouraging you to improve throughout the trip.

Quality time with fellow photographers

- Both new and experienced photographers from past workshops have expressed the advantages of joining a trip with like-minded divers with a passion for underwater photography.

Suitable for everyone

- New and experienced photographers are welcome on all our trips. Gain the necessary skills to start shooting great photos, increase your confidence in finding the best underwater shots, or hone specific skills. We also encourage non-photographers to join, as many of them really enjoy the daily photo reviews, learning about underwater photography, and some have even returned to a photo workshop with an underwater camera setup!
Enjoy free, unlimited access to a wealth of knowledge and advice from your photo instructor.
About the Rocio Del Mar
Rocio Del Mar is one of the best liveaboards sailing in the area, offering 10 comfortable cabins for up to a maximum of 20 divers. All have private bathrooms with hot shower stalls, Western-style toilets, lavatories, and above height window. Each cabin is carpeted and air-conditioned. There are room length windows with privacy curtains, convenient gear, and clothes storage drawers beneath the beds.
Check out this page to see more details and customer reviews on the Rocio Del Mar.



FLIGHT INFORMATION
Trip attendees will fly in and out of Phoenix, Arizona, which is the closest international airport. You should fly in on Saturday morning and arrive before 11 am. For return flights, book anytime after 2 pm.
Head Out To Rocky Point offers a shuttle service to and from the Phoenix Sky Harbor Airport and takes you directly to the boat. It takes approximately 3.5-4 hours. The cost is $150 per person, round trip. All passengers will be picked up at the Phoenix Sky Harbor Airport at 1pm, Terminal 4, Door 5 outside on the far side of the street. The shuttles are clearly marked Head Out To Rocky Point. The shuttle will stop at the border so passengers can purchase Mexico Tourist Cards. If you choose to stay at a hotel the evening prior, be sure to be back at the airport by 12:30 so you can comfortably get to the shuttle departure area by 1pm. On disembarkation day the shuttle departs the boat at 7am.
Book the round-trip Head Out to Rocky Point Shuttle here: https://www.headouttorockypoint.com/scuba.
PAYMENT SCHEDULE
Deposit: $825
Payment 2: $825 due 15 Jan 25
Balance: due 15 Apr 25
---
WANT TO EXTEND YOUR TRIP?
We can help with that! See more of Mexico before or after your trip with Bluewater in the Sea of Cortez. Flying all that way merits a multi-destination vacation! La Paz is an amazing destination nearby that offers a range of additional unique experiences. Here are some examples of packages we can add on to your trip reservation:
*Rates are subject to change at any time; please contact us for the most updated pricing.
7 NIGHTS AT THE 5 STAR COSTA BAJA RESORT & SPA
Price: $2,087 per person based upon double occupancy.
The Hotel CostaBaja Resort & Spa is the first and only luxury hotel & spa in the city of La Paz. This boutique hotel offers a selection of ocean, mountain and marina views. North of the hotel is Espiritu Santo Island, where you will find the greatest marine life in the world and the best sport fishing within Baja Sur.
7 nights in a king or twin room
Full buffet breakfasts
5 days of 3 tank dives
Lunches & drinks on the boat
National park permit fees
Roundtrip Cabo transfers
Free WiFi: Yes
Swimming Pool: Yes
7 NIGHTS AT THE 3 STAR LA CONCHA BEACH RESORT
Price: $1,803 per person based upon double occupancy.
A beach resort offering a peaceful and mellow atmosphere on the Sea of Cortez. Over a hundred sea view rooms are featured in La Concha Beach Resort. Located in front of the ocean and with full view to the beach and pool, the accommodations include from essential details to luxury amenities.
7 nights in a king or twin sea view room
Full American breakfasts
5 days of 3 tank dives
Lunches & drinks on the boat
National park permit fees
Roundtrip Cabo transfers
Free WiFi: Yes
Swimming Pool: Yes
7 NIGHTS AT THE 4 STAR HOTEL CATEDRAL
Price: $1,670 per person based upon double occupancy.
Hotel Catedral La Paz is a new concept of accommodation to suit the needs of today's travelers. It is part of the historic center of the city, surrounded by major attractions next to Our Cathedral Lady of La Paz. With its sophisticated contemporary modernist architecture, Hotel Catedral La Paz it focuses on every detail to offer its guests an excellent service and quality, both in the rooms and its gourmet restaurant.
7 nights in a king or twin sea view room
Full breakfasts
5 days of 3 tank dives
Lunches & drinks on the boat
National park permit fees
Roundtrip Cabo transfers
Free WiFi: Yes
Swimming Pool: Yes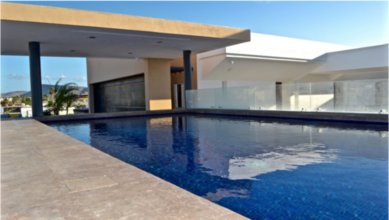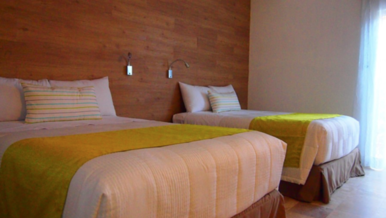 Photo Gallery

---
Sea of Cortez Underwater Photos from Previous Trips