By Nirupam Nigam | Date: 28 Jan' 2022
Explore Baja, Sea of Cortez Trip Report
Explore Baja Trip Report – September 20 to October 02, 2021
Words by Nirupam Nigam, photos by Nirupam Nigam, and guests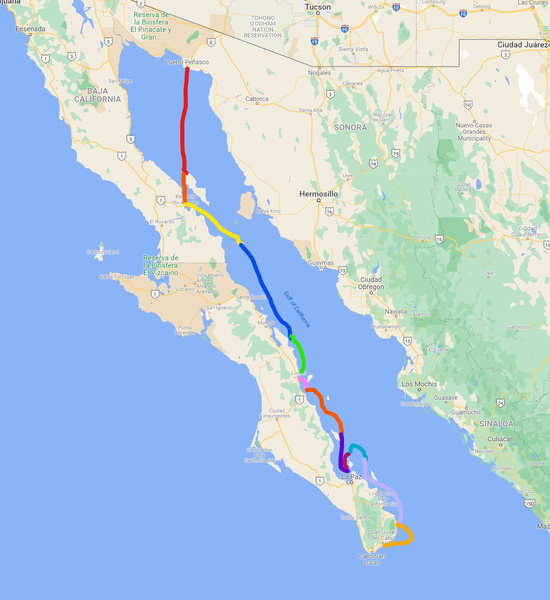 Photo 1: The Explore Baja Route
Explore Baja is unique among our underwater photo workshops. It goes deeper (pun intended) than just moving from one destination to the next, looking for wildlife along the way. Very few of us living on this planet have the opportunity to diligently, thoroughly explore, and investigate a single ecosystem in its entirety. And despite having traversed many bodies of water on this planet, leading the Bluewater Explore Baja workshop in Autumn of 2021 was the first time I felt that I understood and experienced an ecosystem fully; in a way that Charles Darwin or John Steinbeck might have in years past. The Sea of Cortez, or Gulf of California, spans 700 miles of latitude and is home to a unique array of endemic wildlife from whale sharks to sea lions to little barnacle blennies and nudibranchs. In the Autumn of 2021, 20 divers had the unique opportunity to experience this sea in its entirety, from Peurto Peñasco in the north to Cabo San Lucas on the southern edge aboard the Rocio Del Mar Liveaboard. And as with anytime one crosses latitudes, we had the opportunity to watch the underwater world slowly transition as we traversed farther south - from colder, murkier waters filled with jawfish and blennies in the north to hot, clear waters filled with dolphins, whales, and just about anything else in the south.
Day 1 & 2: Peurto Peñasco to Isla Ángel de la Guarda - exploring the little critters
Arriving at our vessel of exploration was surprisingly easy for our US-based divers. In fact, you don't have to leave the country until after your flight. That's because the easiest way to get to Peurto Peñasco is to fly into Phoenix. Bluewater organized a transport van to get us across the border to the Rocio del Mar - our home for the next two weeks. And the Rocio del Mar truly is a home. To me and many of our guests, the crew of the Rocio del Mar were already familiar friends - and they are, indeed, the best in the business. The food, however, is not homely....it's gourmet. The food on the Rocio is, without a doubt, some of the best you can taste on a liveaboard.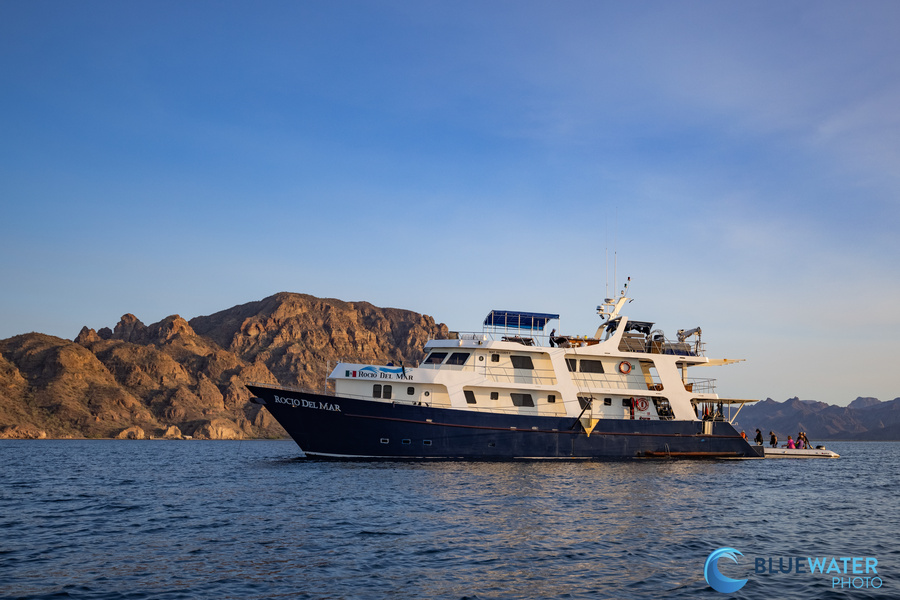 Photo 2: Rocio Del Mar Liveaboard Dive Boat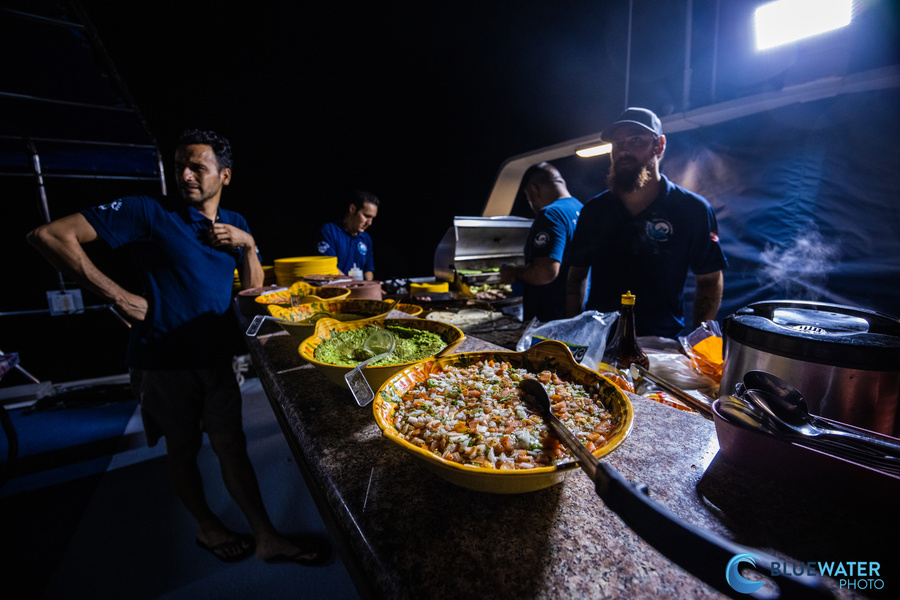 Photo 3: Tacos on the top deck of the ship are an instant fan favorite
Crossing the Sea of Cortez is usually much easier and calmer than the open Pacific Ocean. During the nighttime crossing, our photographers on board got their gear set up with cameras ranging from the Sony RX100 V to the Canon EOS R5 without a hitch. We began our nightly series of lectures on underwater photography, and I was quite happy to see how engaged the group was - these divers were ready and willing to become better photographers.
In the morning, we arrived at Isla Ángel De La Guarda to a surprise - the water was a crystal clear azure! Normally the north side of the Sea of Cortez is a little colder and murkier than the southern side, but that day it looked like the Caribbean. As we dropped into our first dive, we could see hundreds of little nuptial bluespotted jawfish in the sand, cautiously popping up from their dens and flashing their colors. They looked like hundreds of little "wack-a-moles." The sandy expanse was interlaced with male orange throat pike blennies dancing for their female counterparts. It was a muck diver's paradise.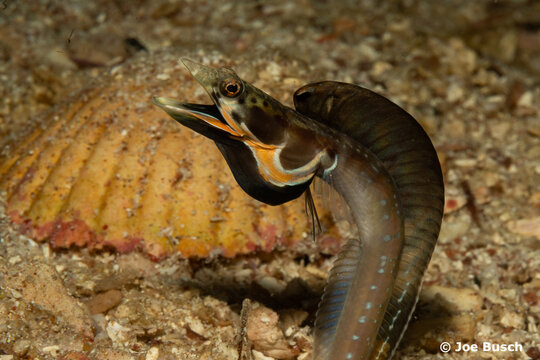 Photo 4: A male orange throat pike blenny showing his colors and dancing for females by Joe Busch
DAY 3: Bahia De Los Angeles - The Rarest of Creatures - From Seahorses to Whale sharks to frogfish
The next day we left for Bahia de Los Angeles in search of the world's largest fish - Whale Sharks! But before we went looking, we stopped at the entrance of the bay for a quick dive. When we entered the water it was the Northern Sea of Cortez that I knew - cold, murky, and just a touch of current. Despite the less than stellar conditions, Sharon and Luis found a rare yellow seahorse!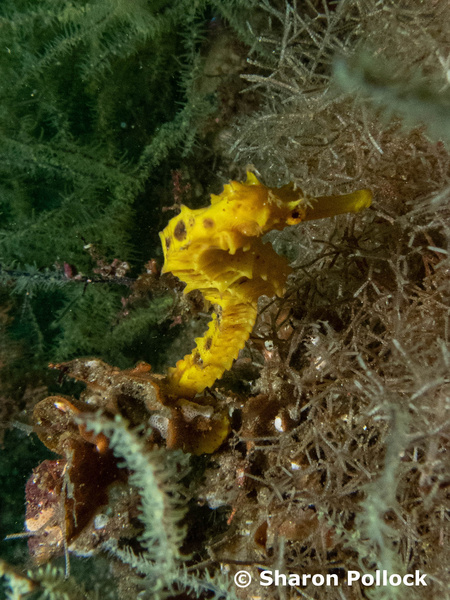 Photo 5: A rare seahorse by Sharon Pollock
The day began with a lot of wind and white caps. But as we entered the bay on small pangas in search of whale sharks a post-meridian sun appeared behind the clouds. And though it took a while, we finally began to see shadows of whale sharks cruising the depths of the bay. And they stayed! Everyone who wanted to got a chance to jump in the water and watch these beautiful giants gracefully navigate the water between our little pangas. Though the water was a bit murky, the sharks came so close that many of our guests came home with great photos and the experience of a lifetime.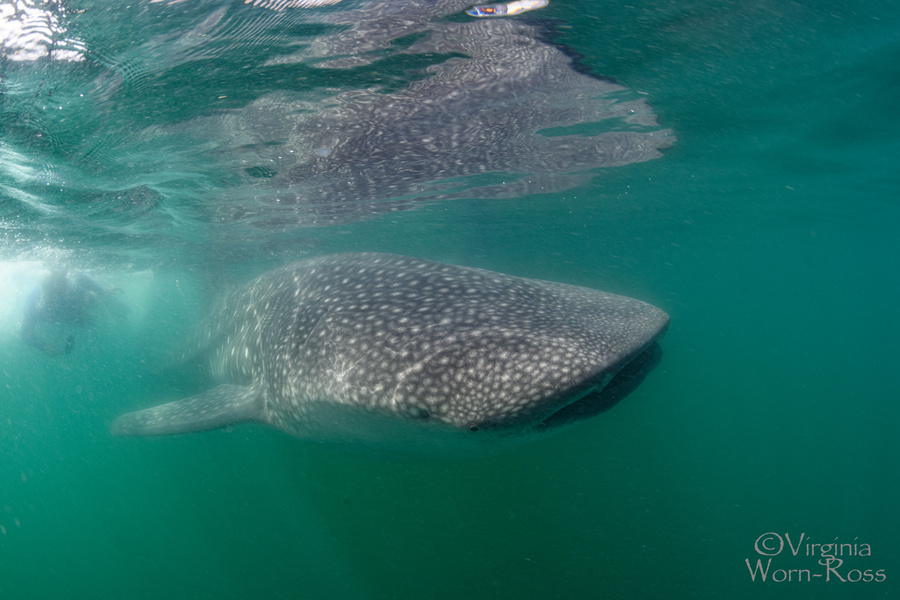 Photo 6: A whale shark by Virginia Worn-Ross
In the evening we moved on to Pescador and had the unique opportunity to witness another unique creature that only a lucky few get to see in the Sea of Cortez - not one, but two frogfish! Roughjaw frogfish are cryptic creatures that hide in cracks and crevices, often overlooked by divers. Although we found them it was quite difficult to photograph them as they seemed to like to latch onto rocks upside-down - not exactly the best position for composition. That being said, Kevin managed to capture an incredible shot of the creature. The frogfish I was photographing opened its mouth in alarm at my snoot and Saga magic tube.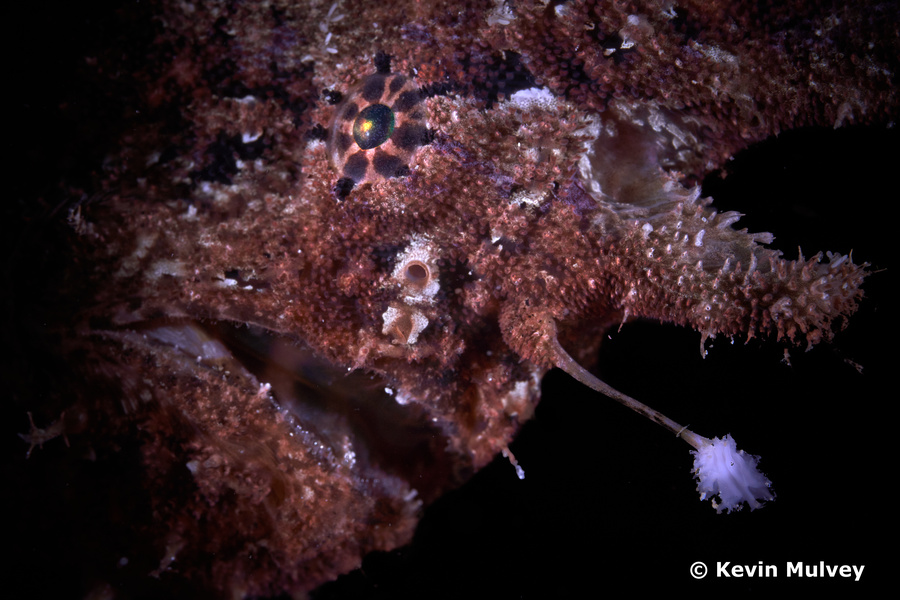 Photo 7: An incredible frogfish photo by Kevin Mulvey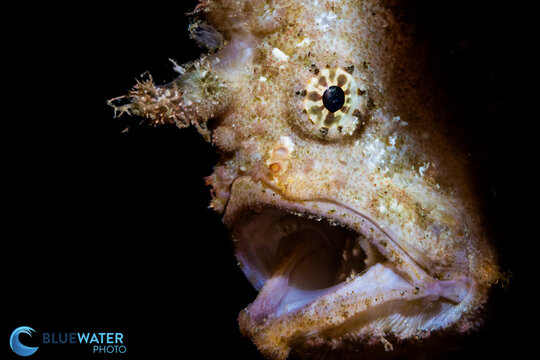 Photo 8: A surprised and defensive frogfish
DAY 4: San Pedro Martir - Crazy SeaLions and a Dash of Dolphins
San Pedro Martir is a small remote island in the Sea of Cortez with sheer, dramatic cliffs and an active sea lion colony. In the waters below the colony, large schools of sardines flash alongside undersea walls and bright green stands of black coral. Although the sea lions are quite active here, they are not quite so playful as their southern Sea of Cortez cousins....except on this trip. As we approached the cliff face with pangas we heard heavy splashing and the ear splitting banter of dozens of sea lions - dozens! Upon descending, it was a three-dimensional circus of playful pups and females tugging at our fins and blowing bubbles in our faces. Without a doubt, it was the most active I've seen a group of sea lions in all my years diving the Sea of Cortez.

Photo 9: A sea lion enjoying its reflection in my dome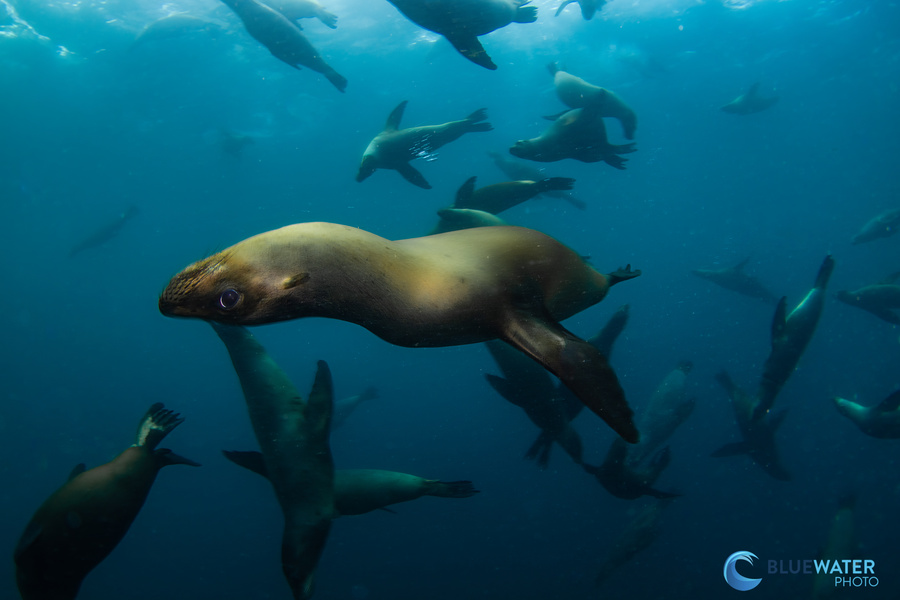 Photo 10: The 3D circus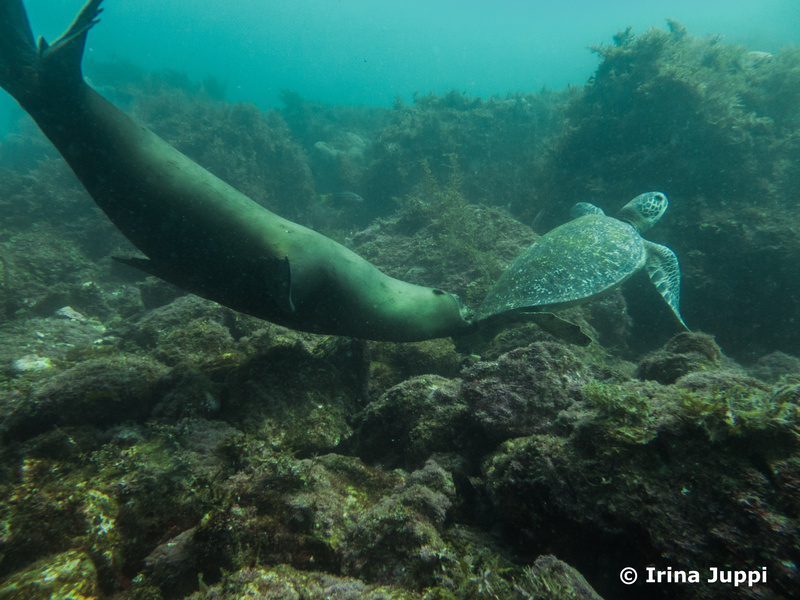 Photo 22: A sealion nips at a sea turtle by Irina Juppi
After a pleasant lunch on the open sea, we saw a few more splashes by the stern. At first, I thought it was a group of sea lions. But it wasn't just sea lions, it was a huge pod of dolphins. After a quick consultation with the captain, those of us who wanted to play with the dolphins hopped aboard the pangas, and play we did. As we jumped in the dolphins quickly swam by with the intermittent sea lion coming in for a curious glance.

Photo 11: This pod of dolphins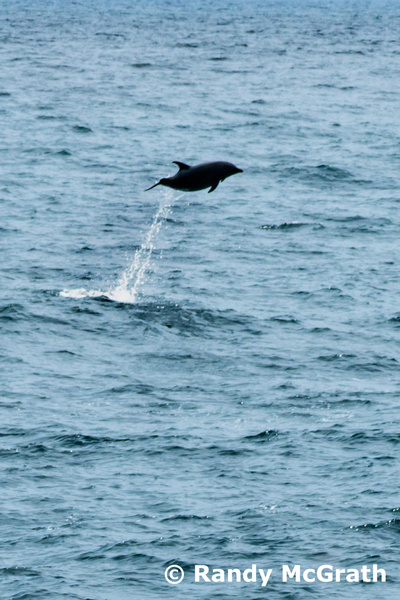 Photo 12: A playful dolphin by Randy McGrath
DAY 5 & 6: San Ildefonso and Loreto - Macro and More Macro
Continuing south we were greeted with slightly murky conditions, but also with quality macro critters that were feeding on the nutrients the colder water brought. The dives in San Ildefonso and especially Coronado Island were a slug lovers paradise - I counted eight nudibranchs on one dive! There was also a variety of signal blennies, bluespotted jawfish, and more pike blennies.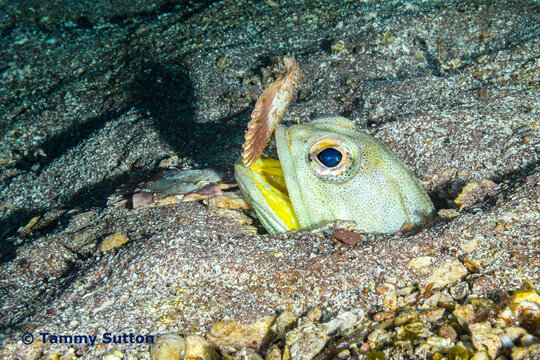 Photo 13: A fine spotted jawfish by Tammy Sutton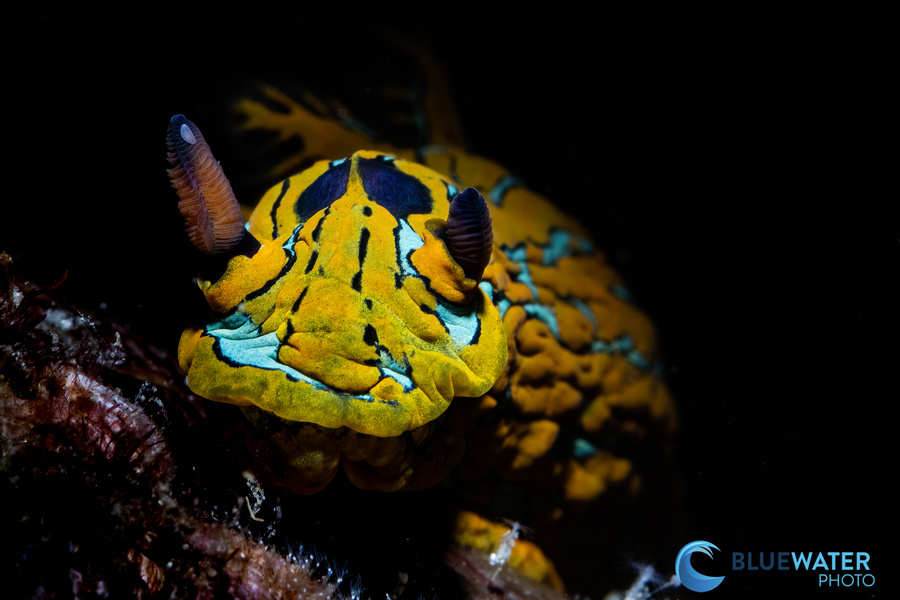 Photo 14: One of the many colorful nudibranchs
On the evening of our sixth day, we pulled into the quaint town of Loreto which houses the oldest Spanish mission in Baja California. The group got to enjoy the cool evening breeze and a few drinks at local restaurants in town. It was good to stretch our legs for a bit.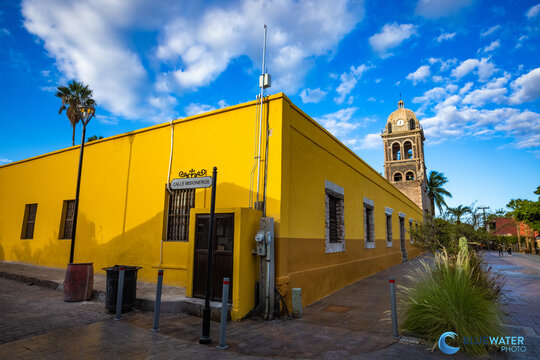 Photo 15: The Loreto Mission
DAY 7: Danzate - A Signal Blenny Paradise
Signal blennies are one of the most sought-after fish in the Sea of Cortez and among the world's most radiant. These tiny fish reach a maximum size of two inches. If they were any larger, it would be too terrifying to enter the water. The males hide in small barnacle shells with their heads peaking out to scan the area. Periodically, these drab fish jump out and flash their dorsal fin to reveal an array of psychedelic rainbow colors. The ever-knowledgeable dive guides on the Rocio del Mar showed us the right kind of rubble to look for these creatures. Finally, we swam upon the perfect spot and there were so many signal blennies that every diver had the chance to spend their whole dive photographing their own blenny.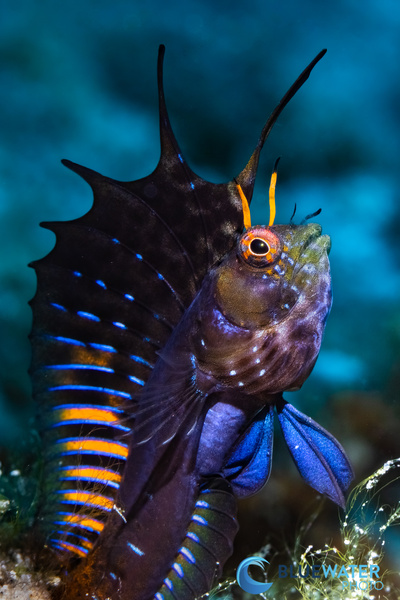 Photo 16: A male signal blenny lifts his dorsal fin to mark his territory.
Sunset brought the opportunity to explore more of Baja's topside desert. We disembarked the vessel on Honeymoon Beach and climbed as high as we could to an incredible vista of the sea.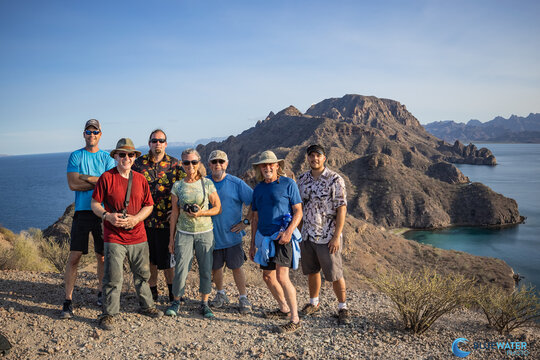 Photo 17: The brave group that made it to the top of the hill
DAY 8: Isla las Ánimas - A Moment of Clarity, and a sperm whale
Las Ánimas is the beginning of the southern Sea of Cortez. Here the water is clear, warm, and a deep pelagic blue. The algal lining and nudibranchs of the reef slip away and are replaced by schools of fish. Fish in huge numbers, sizes, and species! I took out my 14-35mm rectilinear wide-angle lens, zoomed to 35mm, and tried to capture moments in the lives of tiny reef fish.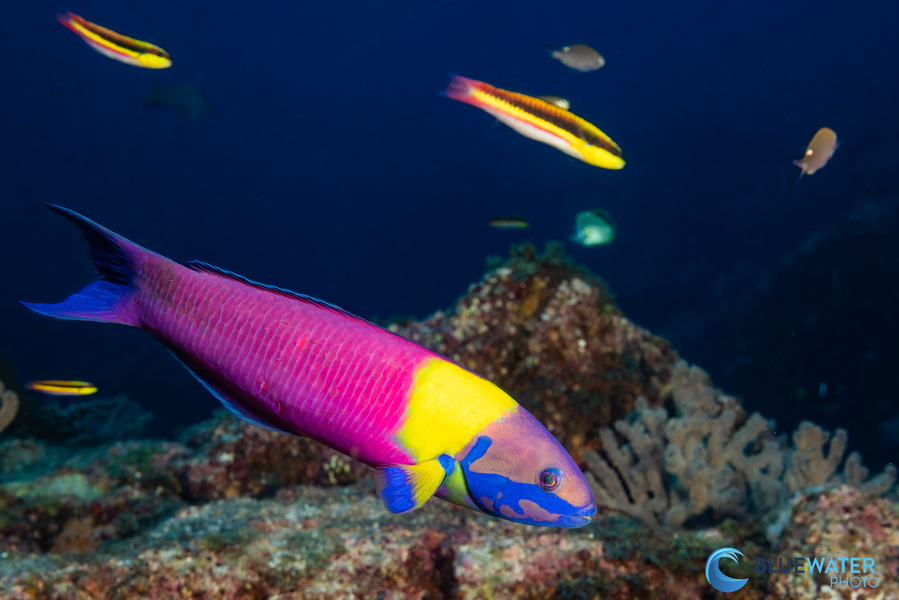 Photo 18: A rainbow wrasse at a cleaning station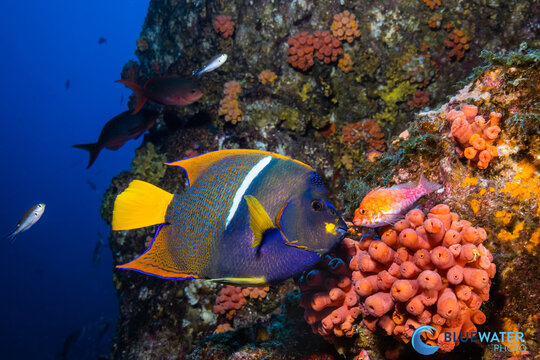 Photo 19: Two very difficult to photograph fish, talk to each other - a hawkfish and a Cortez angelfish
In the afternoon we began the crossing south. As the sun began to kiss the horizon we heard a shout - "sperm whale!" We jumped into pangas and floated in the ocean for 20 minutes in anticipation. Sure enough, a sperm whale surfaced next to the pangas and swam by the groups. As the sun set to a fiery sky, we watched the whale sink into the dark abyss.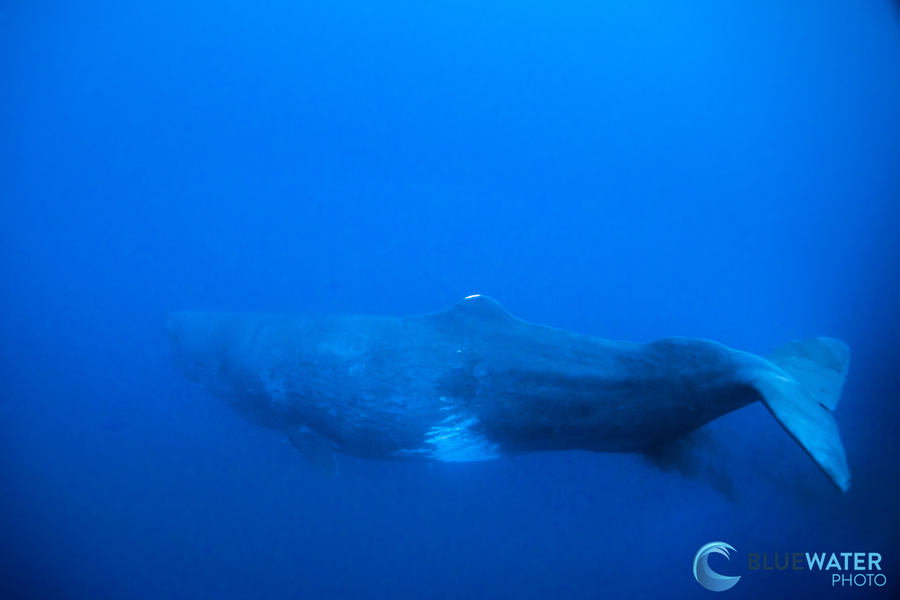 Photo 20: A glimpse of a sperm whale
DAY 9, 10, & 11: lA pAZ - sEA lIONS, wRECKS, rEEFS, AND mORE!
La Paz is the mecca of diving in the southern Sea of Cortez. Its Sea Lions are world-renowned, its wrecks are covered in sea turtles, and its rocky pinnacles host enormous schools of fish. We spent the first day with some more playful sea lions. Though they weren't quite as active as the friendly sea lions in San Pedro Martir, we had fun photographing them pass through afternoon sun rays.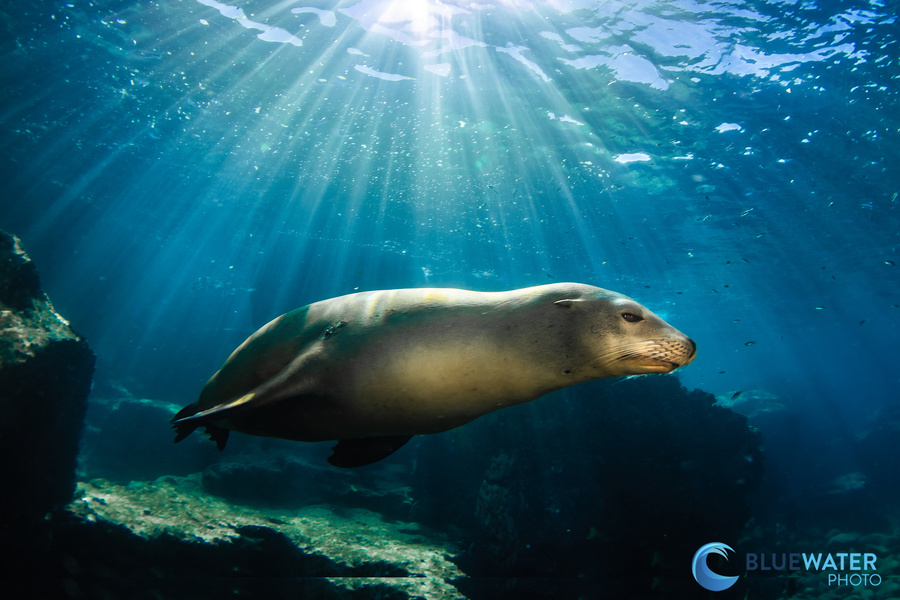 Photo 21: A sea lion in the sun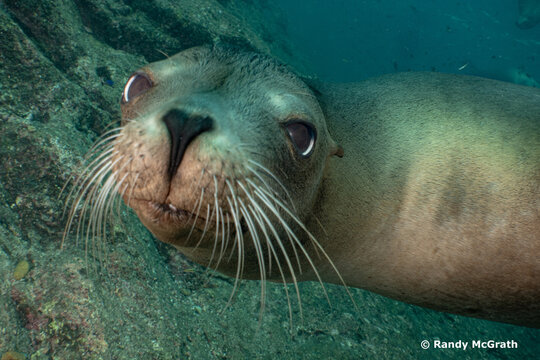 Photo 23: Another curious sea lion by Randy McGrath
La Paz's shipwrecks are a lot of fun. As oases in an oceanic desert, they attract tons of interesting reef fish and turtles. We spent the day getting up close and personal with angelfish and butterflyfish that were very accustomed to divers. As we left La Paz, we stopped by my favorite site in the Sea of Cortez, El Bajo. Though we didn't see the hammerhead sharks that frequent the site, we did have the opportunity to bask in countless schools of fish, sea turtles, and one group spent their safety stop playing with a group of passing dolphins.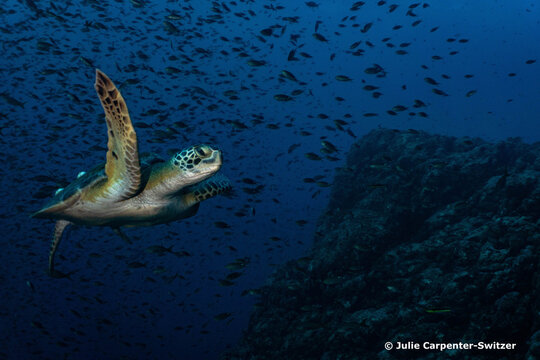 Photo 24: A passing turtle at El Bajo by Julie Carpenter-Switzer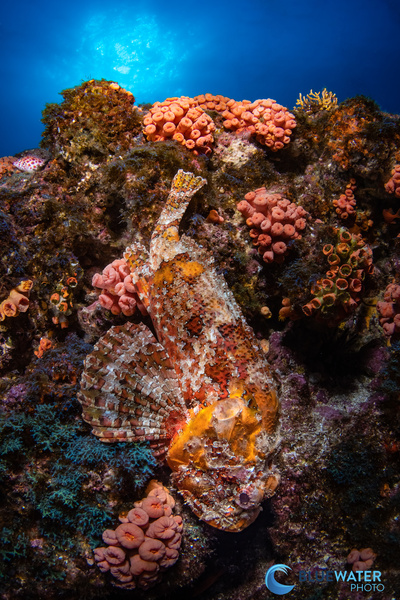 Photo 25: A scorpionfish hides on the reef at El Bajo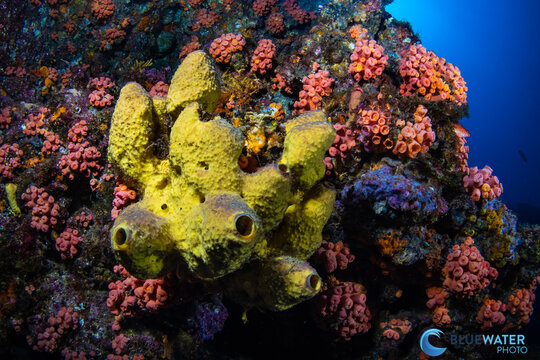 Photo 26: A beautiful reef scene
DAY 12: Cabo Pulmo - the eagle ray vortex
We ended our journey in the most famous location of the Sea of Cortez - Cabo Pulmo. Cabo Pulmo was surprisingly regimented. The local government designated exact site entries at exact times in order to limit the number of divers of each site. This led to the randomization of whether or not we got a good site. The first dive was not so good and was mostly a sandy reef. Our second, and last dive of the trip made up for it and more. For the first time in my life, I witnessed a group of eagle rays circling our dive group. We spent our whole diving watching them pass by in curiosity. It was a meditative experience and the perfect way to begin our journey to Cabo San Lucas and home.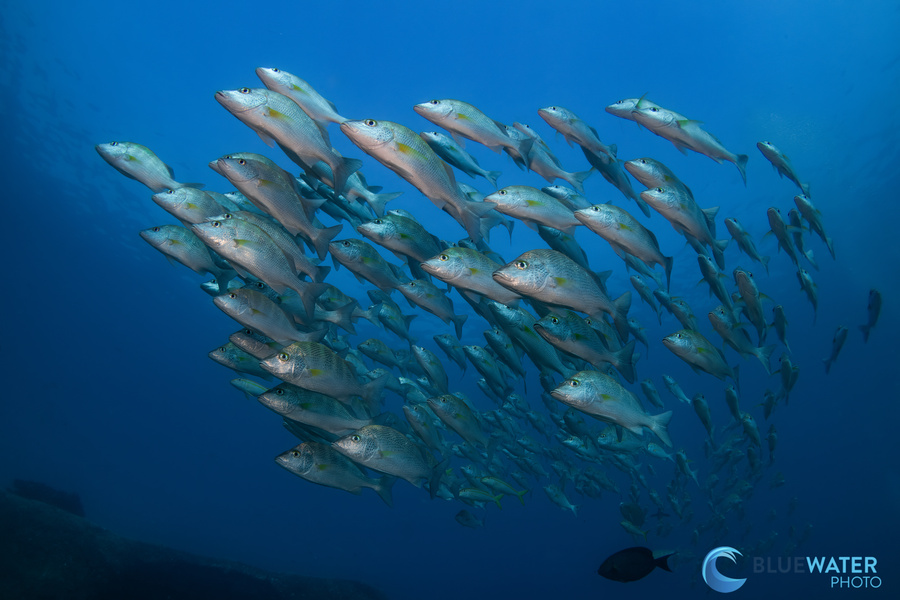 Photo 27: A school of fish at Cabo Pulmo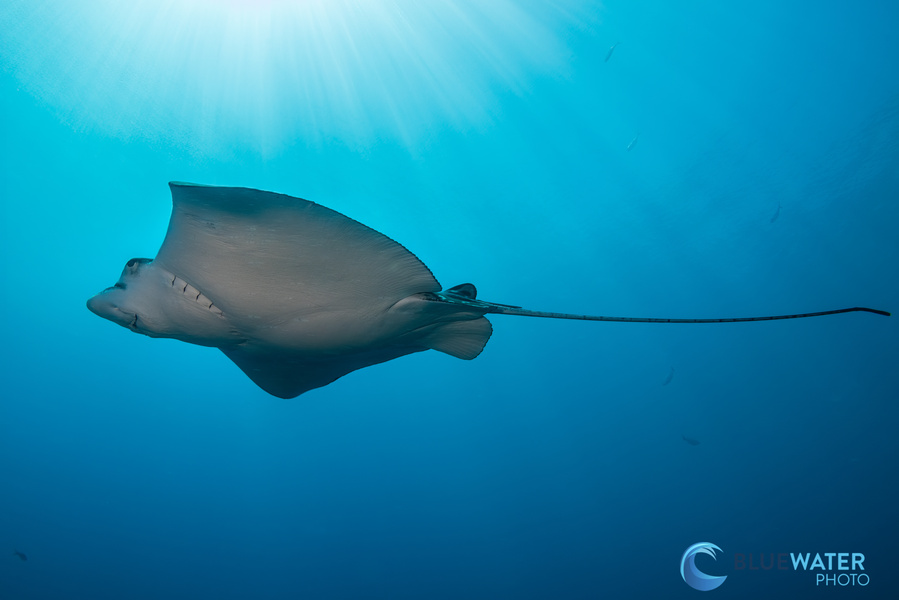 Photo 28: A curious eagle ray checks us out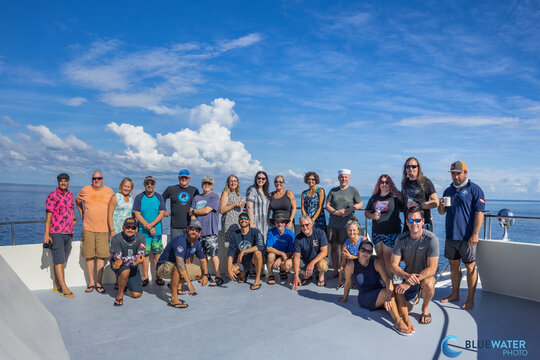 Photo 29: A happy group of divers
Join our next trip: