By bettyr | Date: 14 Nov' 2023
Lembeh UNDERWATER PHOTO WORKSHOP Trip Report
A MACRO HAVEN - October 2023
By Erik Lukas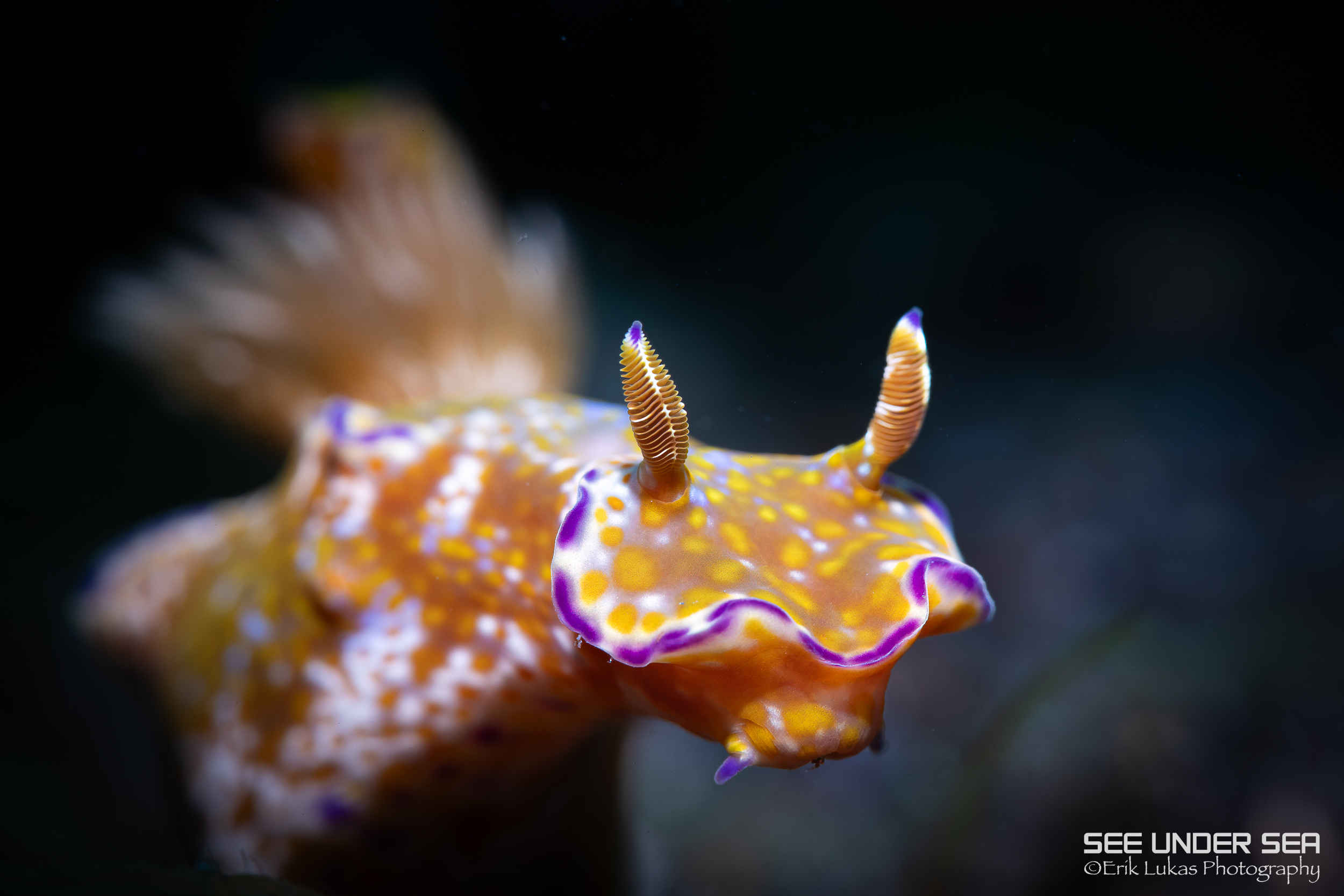 Lembeh, Indonesia is a diver's paradise, and on our recent trip for the annual Bluewater Dive Travel macro workshop, Lembeh again delivered results that were nothing short of spectacular. The region is known as the "Critter Capital of the World," and while some may argue that there are other locations which offer similar macro shooting opportunities, this destination promises an experience for underwater photographers like no other.
Lembeh Strait offers a diverse range of dive sites, each teeming with unique marine life. During our week-long workshop, we explored some of the best spots, including Nudi Falls, Hairball, and Critter Hunt and many more. These sites are renowned for their macro subjects, and they didn't disappoint. The underwater landscapes are a haven for the critters that live there, and macro photographers who search them out.
The sheer diversity of marine life in Lembeh is astonishing. From the elusive rhinopias to the comical frogfish to the court jester of Lembeh, the mimic octopus, we encountered a myriad of creatures. The black sand provides the perfect backdrop to spot these critters, and our dive guides with years of experience and sharp eyes, are masters at spotting the tiniest nudibranchs and shrimp, crab and all variety of small creatures hidden amongst the sand and coral rubble. On any trip where a long list of highly valued subjects are found on the first day, you know you are in a special place.
Day one highlights included the difficult to find, if not rare, Hairy Octopus. Having seen them in the past, I still think finding one is a surreal experience. Watching a tiny octopus sway with the current and hop from rock to rock, perfectly blending into whatever surrounding it was on, is mesmerizing. Hairy Frogfish are always a popular subject, and as usual we saw several of these always amazing creatures, hiding in plain sight with their camouflage and motionless poses. Blue-Ringed Octopus, are also high on the lists of many workshop guests, and again Lembeh did not disappoint this season, with many guests finding these beautiful and amazing cephalopods on multiple dive days. As the week went on, so too did the long list of critters we were able to find, from the common to the rare, and everything in between.
We once again chose NAD Lembeh dive resort for many reasons, not the least of which is the personalized experiences they offer. Teams of two divers are paired with a dedicated spotter, which means we can count on having a choice of subjects that are available for the guests to photograph. The dive guides were not only experts at finding critters but also enthusiastic educators, often sharing the common and Latin names of the many subjects they located during the week. It is not uncommon during breaks in the workshop sessions and the diving to find guests and their guides in the spacious camera room reviewing images together and making plans for the next dive. Our resort provided comfortable and spacious cottages with beautiful sea views. The food was delicious, featuring a variety of local and international dishes.
Lembeh is a place where you can truly appreciate the beauty of the small and often-overlooked creatures that inhabit the world's oceans. It is a must-visit destination for any diver with an interest in macro photography and a fascination with critters. The combination of knowledgeable dive guides, fantastic marine life, and excellent accommodations make this trip in which many guests return year after year. There is something about Lembeh that never gets old, and returning can never happen soon enough.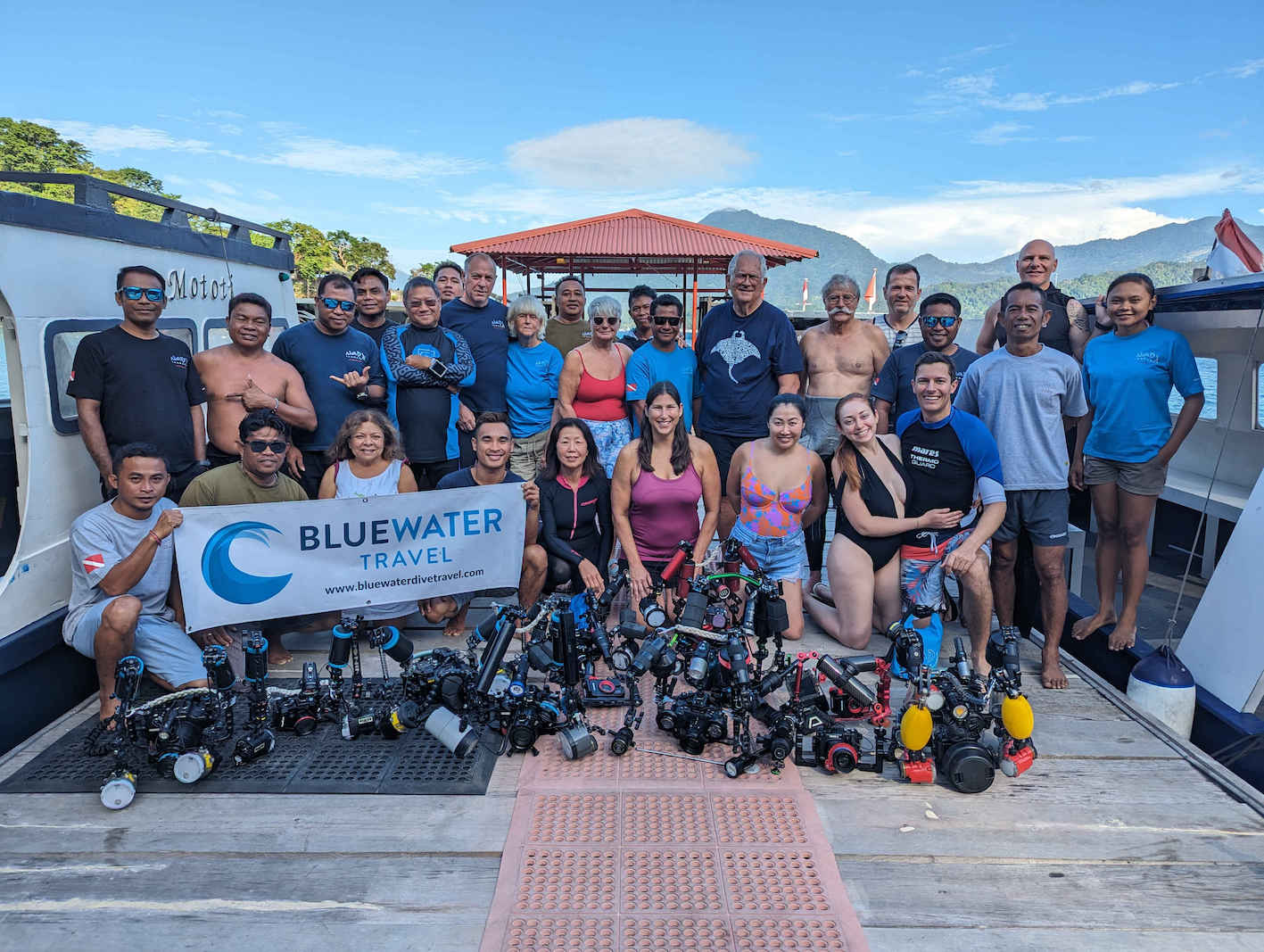 ---
Join us on some of our upcoming Lembeh trips!
Lembeh & Bali Photo Workshop 2024
Lembeh Photo Workshop September 2026
---