By Travel Editor | Date: 30 Oct' 2019
Bluewater'S Lembeh Macro Photography Workshop
Nad Lembeh 2019
Words by Erik Lukas | Photos by Erik Lukas and Guests
For the past two years, Bluewater Photo has made a temporary home in Lembeh, Indonesia at the amazing NAD Lembeh Resort for one of our many macro underwater photo workshops hosted throughout the year. It is easy to understand how Lembeh is continually at the top of many macro photographers' wishlist; and again, it did not disappoint.

This year's workshop was scheduled roughly a full month earlier in the season, mid-September versus last year's mid-October start date, which may have contributed to the incredible weather we were given. Dry air, sunny skies and not a drop of rain. We were also met with cooler water temperatures, with many sites at comfortable 78-80°F (25-27°C).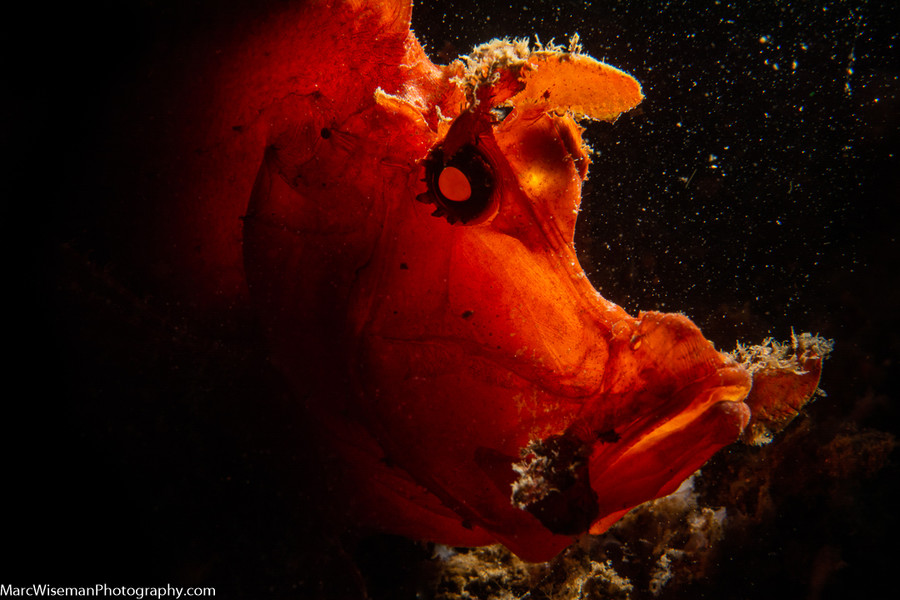 The variety and number of critters were similar, which I suspect is partly due to the outstanding efforts put in by the team at NAD Lembeh. Guests were paired up with a 2:1 diver to guide ratio, which results in a tremendous number of photo subjects being afforded to everyone on every dive.
Highlights from this year included many rhinopias, blue-ringed octopus, countless nudibranchs, and of course the hairy octopus which is often high on everyone's wish list. Other far more common but equally incredible subjects included many species of frogfish in a range of sizes, and crustaceans of countless types as well as the always amazing mimic and wunderpus octopus.
Blackwater diving, growing ever more popular, was also offered during the workshop which allowed several guests to experience the wild side of night diving for the first time. For many, it was an unforgettable experience and the range of subjects was simply incredible.
While the star of any workshop is diving and photography, the quality of the resort is critical to a successful trip. NAD Resort did an amazing job keeping the group well-fed, and in complete comfort during the 10-day workshop. The entire team, both behind the scenes and those who were with us all day every day did as great of a job as one could ask for.
Finally the images, which is after all the main reason many guests attend a photo workshop. It would be impossible to deny the progress that is made over ten days of diving. The difference between the images being presented at the image reviews on days one and two, through to the end of the trip where it is evident that the guests are pushing themselves outside of their comfort zones is amazing.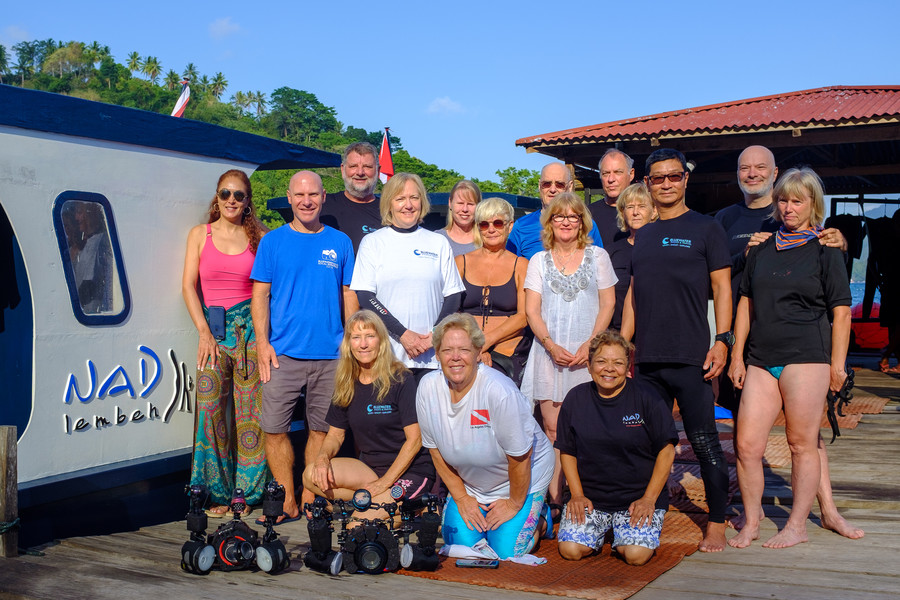 Below is a sample of images made by the guests of the 2019 Lembeh Macro Workshop.
Photo credit: Tony Bensted (left), and Teresa Williams (right)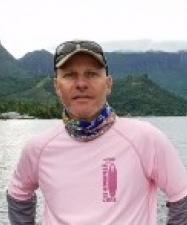 Erik Lukas is an active diver and photographer based in Los Angeles, CA. He is a volunteer scuba diver at the Aquarium of the Pacific in Long Beach, CA. You can expect to find Erik diving many of the amazing Pacific Ocean sites of Southern California, camera in hand, at any chance he can get.
Join Erik on his next photo workshops in Anilao: Apr/May 2021 & Moorea: Aug/Sept 2021.
Erik's Photo Equipment
In case you're wondering, here is the full list of photo equipment that Erik used on this trip: Canon 5D Mark IV, Canon 100mm f/2.8L Lens, Sea & Sea Housing, Sea & Sea YS-D1/D2J Strobes, Reefnet Snoot, and Kraken +6 & +13 Diopters.
Book your Next trip to Lembeh!
Would you like to join our next macro photography workshop in Lembeh? Or do you want to have a trip planned just for you at no extra cost? Simply contact us by dropping a line at info@bluewaterdivetravel.com or leave a us a message in the live chat box!