By bettyr | Date: 08 Jun' 2023
anilao spring 2023 trip recap
Bluewater Travel'S MACRO PHOTO WORKSHOP BY TRIP LEADER ERIK LUKAS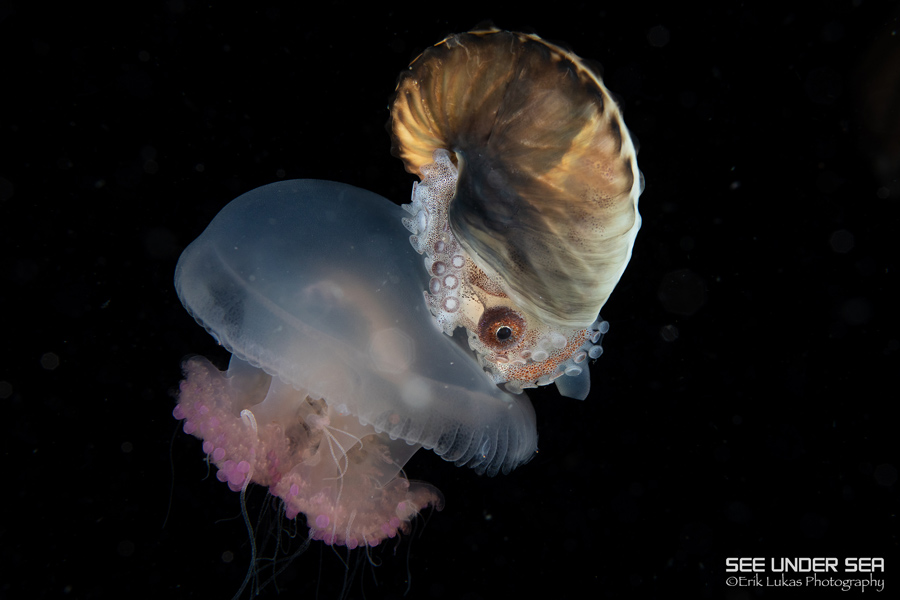 April and May are two months I always look forward to; it's springtime at home, and it marks the calendar for the Bluewater Dive Travel macro photo workshops in Anilao, Philippines. Two back-to-back workshops in one of the greatest macro destinations in the world. The 2023 workshops were both sold-out events, consisting of a mix of novice photographers who were visiting the region for the first time ever, to advanced shooters who have been to multiple workshops over the years.
As in years past, the two workshops would consist of a 10-day and a 7-day class. Guests would be participating in a very intensive workshop that would allow for up to four dives each day, as well as morning, afternoon, and occasional evening workshop sessions. Topics cover a wide range of photographic techniques, with an obvious focus on macro.
Images by Glenn Ostle (L), Kari Wilhelm (M) & Natalie Loewen (R)
Arrival day for any of the workshops generally consists of getting the guests situated at the resort, dive gear and camera setup, and finally two-afternoon dives. From this point on, the level of intensity only increases as we get into the daily workshop schedule. Early mornings begin with in-depth technical image reviews and daily photo assignments.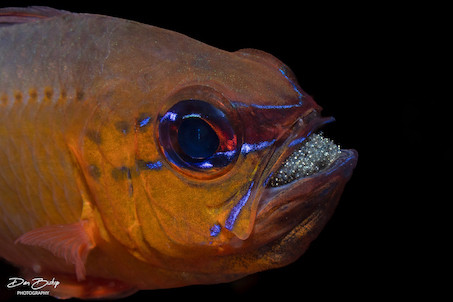 Images by Erik Lukas (L), Natalie Loewen (M) & Dan Bishop (R)
One of the workshop goals is to provide each guest with a solid technical foundation that will allow them to build up the knowledge required to master several photographic techniques. An example would be creating a black background by understanding and implementing the correct exposure settings, strobe positions, and subject selection criteria. As the workshop progresses, additional skills cover the use of tools to create ever more complex images, such as the use of multiple light sources and snoots, diopters for extreme close-up photography, and much more.
Images by Dan Bishop
JOIN OUR UPCOMING ANILAO UNDERWATER PHOTO WORKSHOP 2023
DECEMBER 3 - 10, 2023 (7 NIGHTS)
7 Nights from $1,809, double occupancy

The large majority of the diving in Anilao consists of a great mix of muck sites to sloping rubble sites, which are both ideal for macro subjects. Every site in Anilao seems to have a few highlight subjects depending on the type of site. The highly skilled spotters at Crystal Blue Resort waste no time getting the groups onto subjects. With a 4:1 diver-to-guide ratio, there is never a lack of incredible critters to photograph. Popular as always are the enormous varieties and quantities of colorful nudibranchs that Anilao has become so well known for, in addition to favorites such as the many varieties of frogfish and cephalopods that Anilao is home to.
Images by Erik Lukas (L), Mark Loewen (M) & Dan Bishop (R)
Guest highlights for this year's workshops included diving the steep wall known as Kirby's Rock, the wreck, and more than one site where guests were able to photograph multiple Rhinopias. For others, it was the chance to experience blackwater diving for the first time, which this year delivered some incredible critter encounters such as the beautiful paper nautilus riding upon jellyfish.

Images by Erik Lukas

JOIN OUR UPCOMING ANILAO UNDERWATER PHOTO WORKSHOP 2024
APRIL 18 - 28, 2024 (10 NIGHTS)
|

APRIL 28 - MAY 5, 2024 (7 NIGHTS)
7 Nights from $1,809 or 10 Nights from $2,319, double occupancy

As has become tradition with the Anilao workshops, each week concludes with a happy hour cocktail party, followed by a specially prepared Filipino feast that includes several traditional favorites of the kitchen staff at Crystal Blue. We also hold our workshop photo contests where guests submit images to be judged for the use of, and the implementation of the skills they learned over the course of the workshop. As in past years, the 2023 images were incredible examples of the skills one can acquire over the course of 7 or 10 days of intensive instruction and practice.

The 2023 Anilao workshops were a great success and 2024 is sure to build upon that success. For any budding underwater photographers, and those with more experience, Anilao is a must-see location to explore what a truly world-class macro location has to offer.

More images from our 2023 Anilao guests:
Images by Mark Loewen (L), Craig Wilhelm (M) & Steve Harm (R)
Images by Ben Cavender (L), Lisa Perla (M & R)