save 50% on Trips to the Galapagos
on the TIBURON EXPLORER
7N NOW: $3197.50*
Travel Dates:
13 - 20 March 2021
27 March - 3 April 2021
ON THE Humboldt EXPLORER
7N NOW: $2747.50*
Travel Dates:
22 - 29 March 2021
29 March - 5 April 2021

*Excluding fuel tax
M/V Tiburon Explorer is a spacious and luxurious liveaboard yacht in the Galapagos offering 7-night itineraries to exploring the top diving spots in the area, including Wolf and Darwin islands. The Tiburon Explorer is scheduled to set sail in April 2020.
More on the Tiburon Explorer here...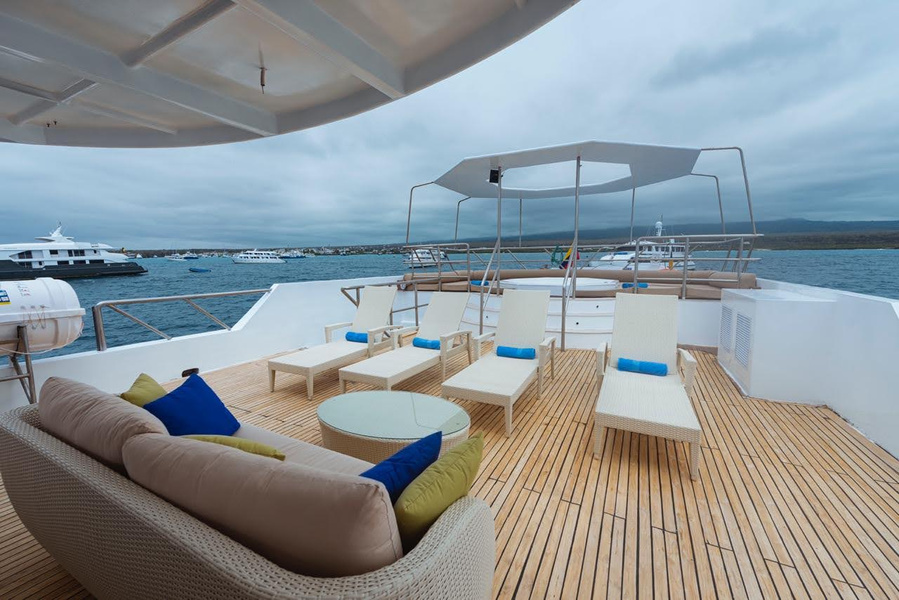 The Humboldt Explorer offers exceptional amenities, knowledgeable guides about the Galapagos' unique volcanic islands, and great customer service. More on the Humboldt Explorer here...
See also:
Galapagos Dive Travel Guide
Tiburon Explorer Reviews, Photos, and More...