By AgnesA | Date: 02 Jun' 2020
Boasting three of the best dive vacation options in the Philippines, Atlantis Dive Resorts & Liveaboards provide luxury accommodations and once-in-a-lifetime diving opportunities in one of the world's most beautiful dive destinations. Two secluded beach resorts and a 107-foot yacht offer access to the phenomenal reefs of Puerto Galera, Dumaguete, and Tubbataha, as well as several other Coral Triangle hot-spots. As a Bluewater Dive Travel Preferred Partner, we love to book our guests to Atlantis Dive Resorts & Liveaboards because we know they will have an exceptional vacation.
ATLANTIS DUMAGUETE
Atlantis Resort Dumaguete is a luxury beachfront resort on the southeastern tip of Negros Island, just a short distance from some of the best dive sites in the Philippines. The resort itself is spread along a peaceful stretch of dark sandy beach and is steeped in tropical ambiance. Forty elegant guest rooms and suites are dotted through lush, meticulously landscaped gardens, providing guests the utmost in privacy, comfort, and relaxation.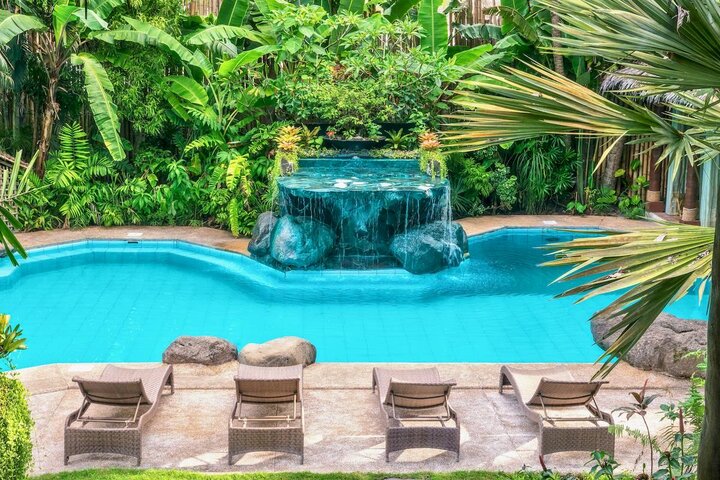 Bluewater Trip Leader & Photo Instructor, Mark Strickland is a huge fan of Atlantis Dumaguete.
"Staff members were exceptionally friendly and helpful, and I found the food to be gourmet quality - highly varied and expertly prepared, with a rotating daily menu that always includes a vegetarian option as well as various meat, poultry, and seafood options."
The resort offers a wide range of high-end services and facilities and is perfectly positioned to support everyone from the novice diver to the most seasoned underwater photographer in experiencing this fabulous region. The on-site dive center offers a brand new classroom facility and a state-of-the-art, climate-controlled camera room with capacity for over 20 divers.
The Dumaguete coast offers a huge variety of dive opportunities, with everything from the world-class muck sites of Dauin Marine Sanctuaries, full of rare and sought after critters, to excellent wide-angle opportunities in the crystal clear waters of nearby Apo Island. Atlantis Dumaguete can also arrange for guests to swim and snorkel with whale sharks at nearby Oslob. The marine diversity here is mind-blowing with favorites such as the blue-ringed, wunderpus, and mimic octopuses, many varieties of nudibranch, flamboyant cuttlefish, and bobbit worms just a few of the critters regularly encountered.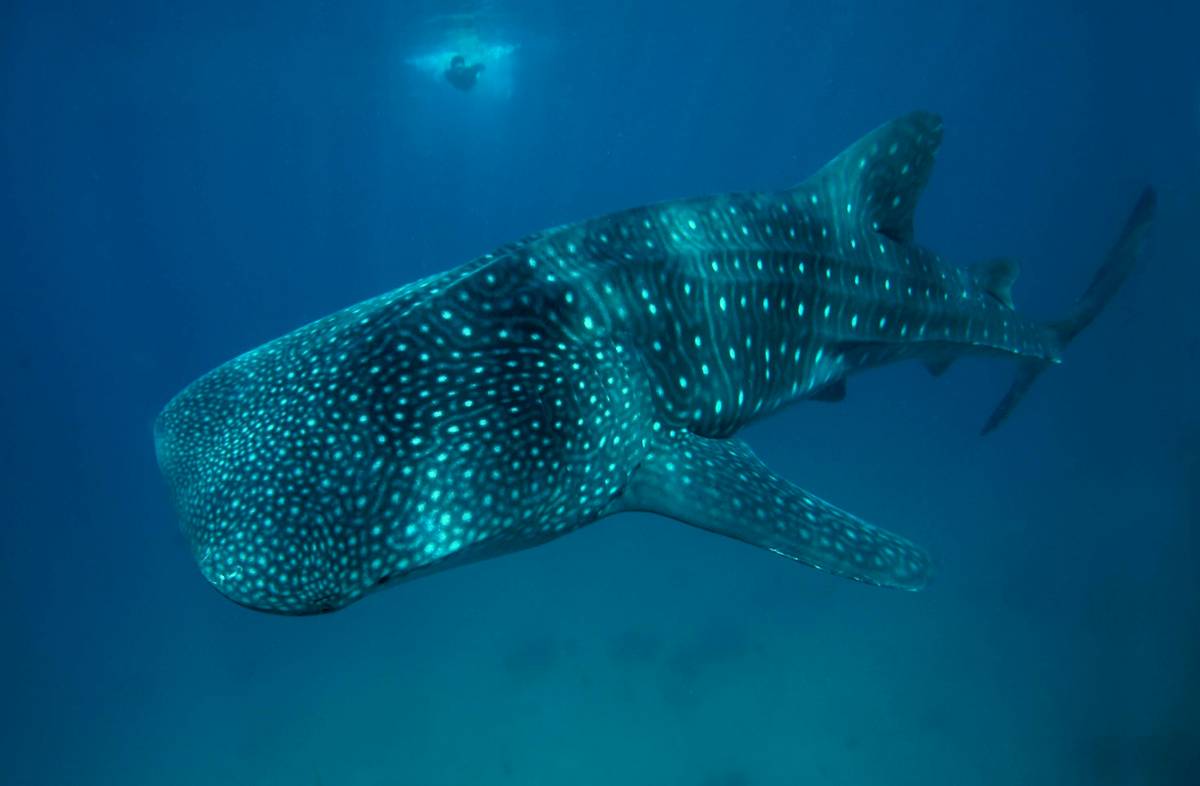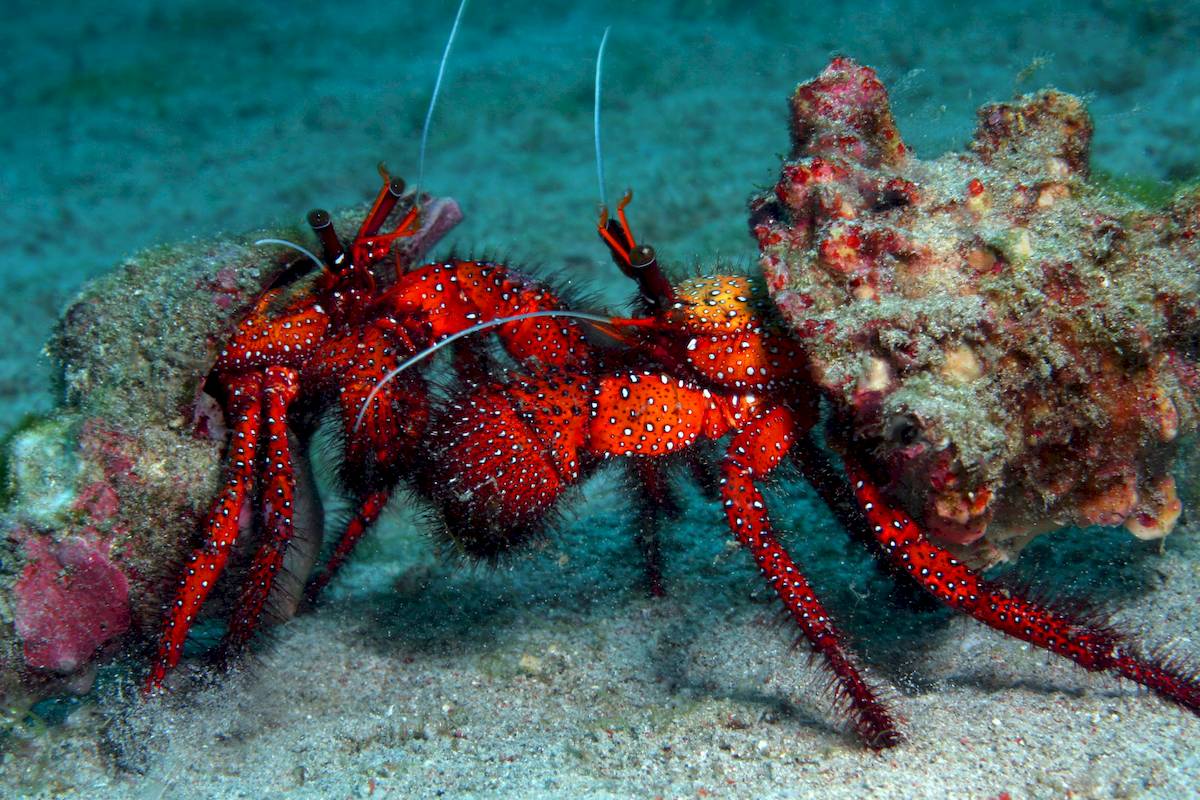 Mark was also bowled over by the quality of the diving at Dumaguete.
"The real highlight for me, however, was the diving... with an amazing variety of rare and unusual creatures on nearly every dive, shown to us by the ever-helpful, photo-oriented guides. The abundance of special animals easily compares with the world's other top "critter" destinations…"
"Just writing about Atlantis Dumaguete conjures up so many fond memories... I can't wait to get back there!"
Find out more about scuba diving Dumaguete.
ATLANTIS RESORT PUERTO GALERA
Located on the northern tip of the island of Oriental Mindoro, Puerto Galera is a UNESCO Biosphere Reserve in the heart of the Coral Triangle. Nestled into the hillside above Sabang Beach just north of the main town, Atlantis Resort Puerto Galera enjoys an enviable location overlooking the Verde Island Passage and enjoys some of the most diverse coral reef diving in Asia. Forty guest rooms and suites, some featuring waterfront terraces draped in bougainvillea, offer a luxuriously light and airy escape for guests seeking privacy, comfort and a place to relax.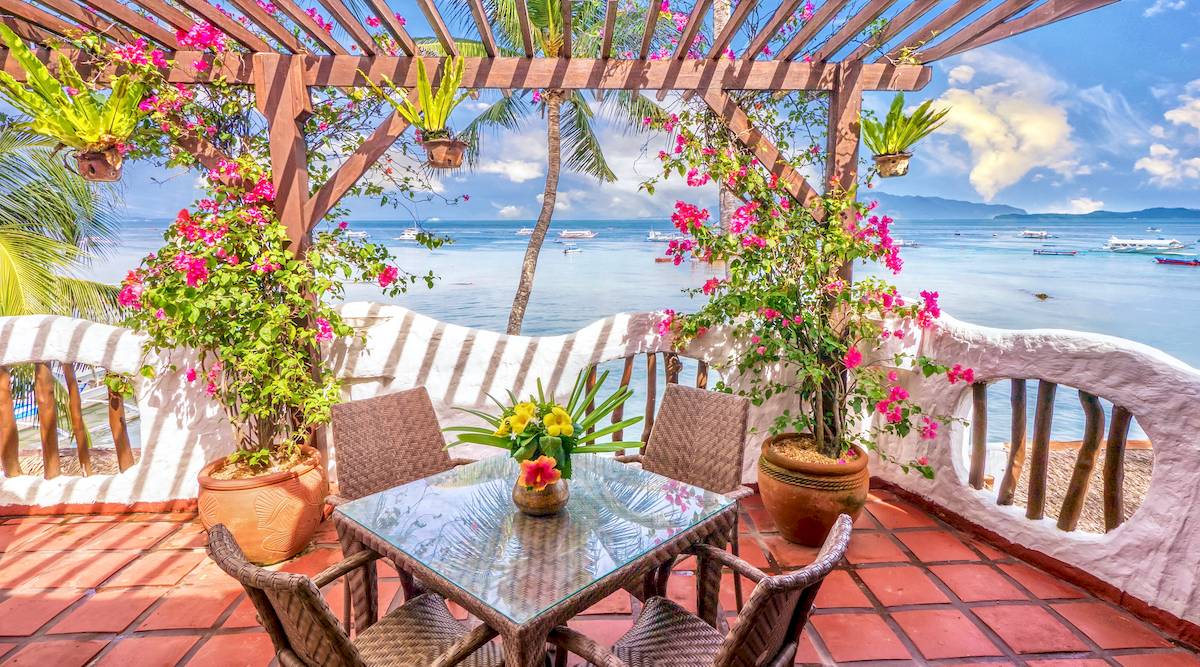 After his last visit to the resort, Bluewater Owner, Scott Gietler, couldn't speak highly enough of his experience.
"The rooms at Atlantis are the best in Puerto Galera. The food is 5-star and would rival a top restaurant anywhere in the world. Last, but not least, management and operations are excellent - everything runs well, and I felt any concerns would be addressed immediately."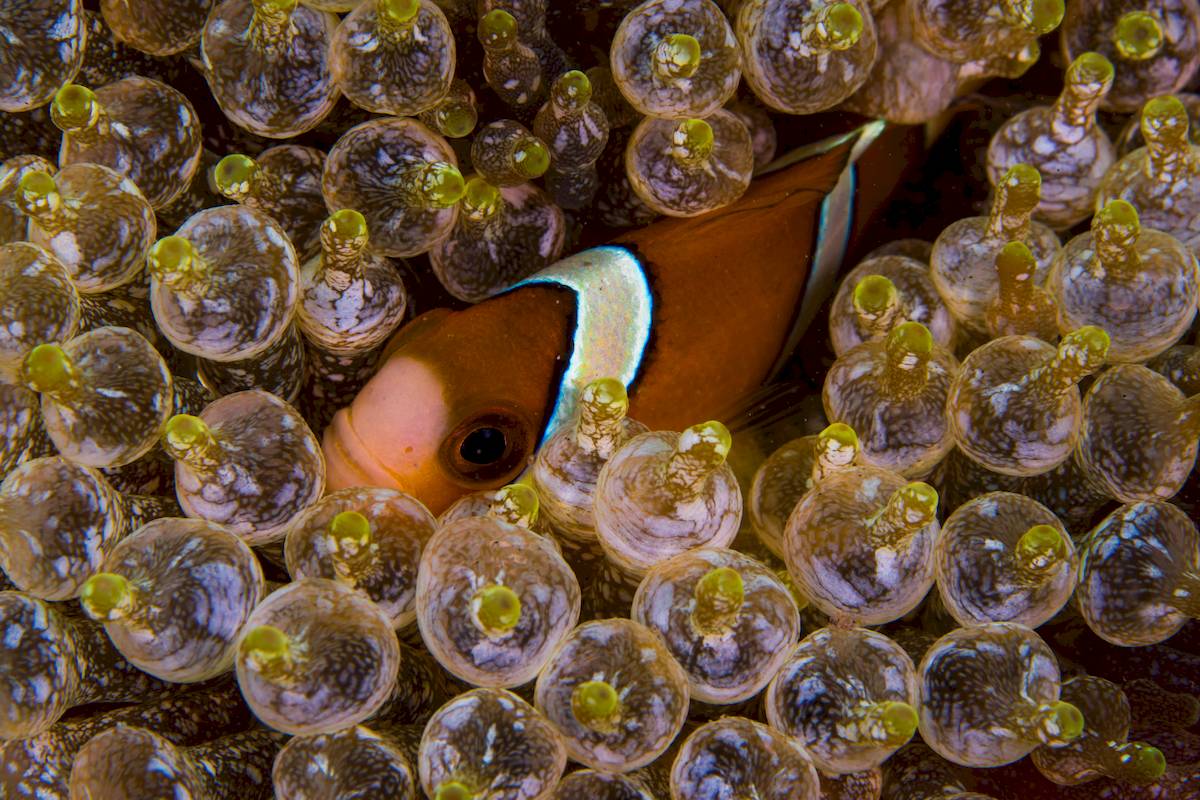 The dive center at Atlantis Puerto Galera is first class, with comprehensive facilities catering to all levels of divers. A modern camera room complete with storage, and charging and cleaning stations for up to 30 individuals gives guests the space to work on their equipment unhindered.
The Puerto Galera area offers a wide variety of dive sites, all accessible within a 10-minute boat ride of the resort beachfront. The waters are a hub of marine biodiversity boasting some of the best diving in the Philippines for both macro and wide-angle photographers. Divers can expect to find an incredible variety of tropical life in every shape, color, and size set to a beautiful backdrop of vibrant hard and soft corals. A plethora of reef fish, nudibranchs, moray eels, octopus, sea snakes, and many other marine animals fill each dive with an abundance of life.
The diving at Puerto Galero was also memorable for Scott.
"Underwater, Puerto Galera offers diverse diving including great macro within a 10-minute boat ride and incredible wide-angle including nice corals and huge sea fans at nearby Verde Island."
Find out more about diving Puerto Galera.
ATLANTIS AZORES LIVEABOARD
Offering three separate itineraries to capture the best of the South East Asia dive season, the Atlantis Azores is a high-end liveaboard yacht embarking from either of the Atlantis Resorts or Puerto Princesa depending on the destination. She carries guests to the best diving throughout the Coral Triangle, most of which is only accessible via liveaboard, whilst all the time ensuring guests experience the utmost in comfort, welcoming service, and great food.

Bluewater Trip Leader & Travel Adviser, Katie Yonker, spent a week on Atlantis Azores during the Tubbataha season and was especially impressed by their staff.
"The service onboard Azores was top notch. Everyone from the dive guides to the deckhands was friendly and always willing to help in any way."
Custom built by divers, for divers, Atlantis Azores boasts a spacious dive deck complete with a three-tier camera table and charging station, personal equipment storage areas, and fresh, hot water showers at the rear platform. The 107-foot luxury yacht has 8 deluxe staterooms offering a range of sleeping arrangements and all with climate-controlled air conditioning and en suite facilities. But what really makes the Atlantis Azores special are the luxury additions, from a hot tub and wet bar on the sun deck, to complimentary toiletries and free drinks, these special touches add even more glamour to an already classy boat.
The Atlantis Azores covers three classic Philippines liveaboard schedules including the wrecks of Coron Bay and the beautiful walls of Apo Reef, Tubbataha Reefs National Park, and trips into the Visayas region. However, one of the most popular itineraries is Malapascua Island to dive with thresher sharks. This is one of the only places in the world where these sharks are seen regularly year-round and divers are all but guaranteed an encounter with them each morning at sunrise when they emerge from deep water to gather at cleaning stations along Monad Shoal.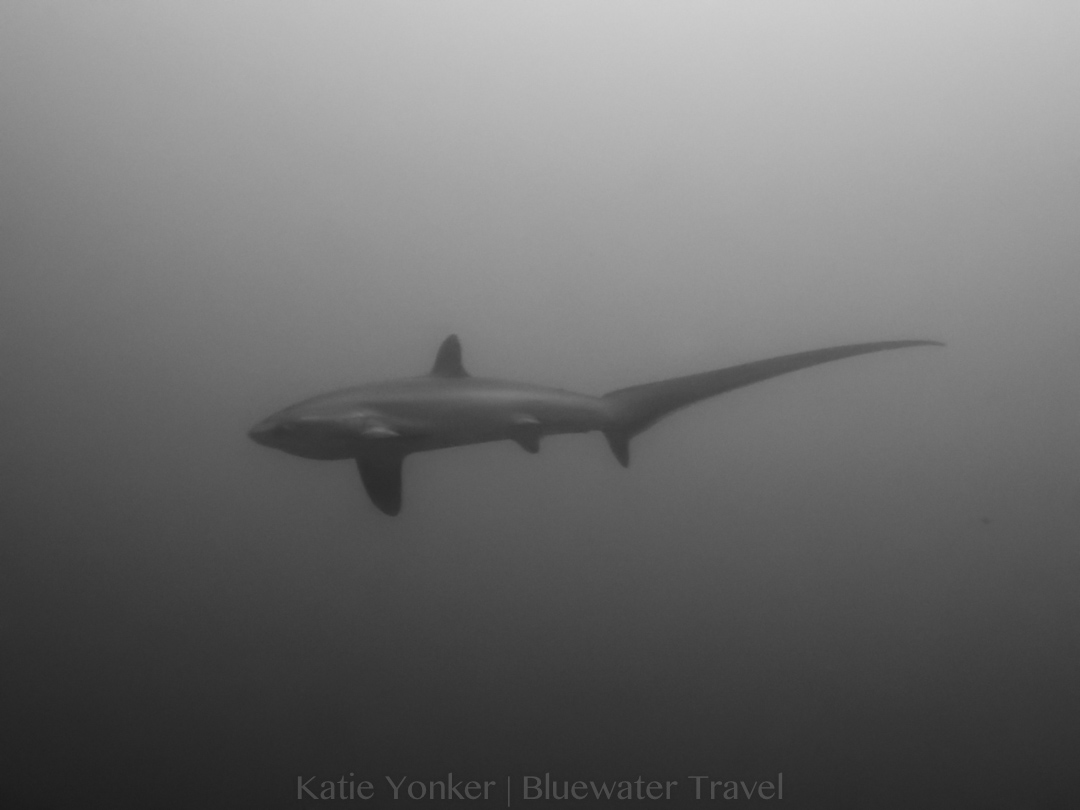 Find out about the dive destinations of Tubbataha, Malapascua, and Coron.
Such a range of options makes Atlantis Resorts & Liveaboards perfect for a combination vacation, combining the excitement and variety of a liveaboard with the laidback comfort and relaxing vibes of a resort. Whatever your preference, Atlantis has it covered.
Visiting the Philippines
November to May is the dry season in the Philippines, offering little to no rain and a nice hot and humid weather. This period of time is often considered as the best time to dive in the Philippines and is the most popular time to visit the country. During the wet season which typically runs from May to October, most of the dive sites remain great, the waters are warmer, and you have the advantage of having fewer divers around in most places. Regardless, the diving season in the Philippines runs year-round, keeping in mind that some of the areas and certain marine life sightings are either seasonal or weather dependent, this includes Tubbataha which can only be dived around the months of March to June.
The water temperatures throughout the country hover at 79-88oF (24-3oC) year-round, although the waters get colder at the beginning of the year, from January to March, during the dry "winter" season, and are at the warmest in the middle of the year.
Manila's Ninoy Aquino International Airport (MNL) and Mactan-Cebu International Airport (CEB) are the two main international travel hubs in the Philippines.
From the US, Philippine Airlines offers non-stop flights to Manila from major cities in the United States, but there are plenty of other great air companies to choose from, including Cathay Pacific (Hongkong) and EVA Air (Taiwan). These 3 airlines also offer flights from the US to Cebu with one additional stop.
From Europe, EVA Air and Cathay Pacific also offer flights to Cebu and Manila with a single stop out of major European hubs. Emirates also offers flights into these two cities although the stopover in Dubai will extend your travel time by a few hours.
Underwater Gallery
---