By AgnesA | Date: 13 Jul' 2020
Are you desperate to launch yourself headfirst back into dive travel, whooping with glee at the thought of being back where you belong? Or maybe you prefer to take a more cautious approach, dipping your toes gingerly into the murky waters of changing flight schedules, entry requirements, and social distancing measures. Here at Bluewater, we understand that every customer has a different outlook towards travel in the current climate; some divers are venturing overseas already, while others will choose not to leave home for the foreseeable future. Whatever your preference, when you are ready to start diving again we can help you navigate the uncharted waters of post-COVID international dive travel.
Our close relationships with liveaboards, operators, and airlines ensure we have regularly updated information on each of the destinations we book to. Here are some of the best dive destinations currently open, or opening soon, for dive travel.
MEXICO
Right on our doorstep, Mexico isn't simply a make-do dive destination, it's a go-to dive destination! Within easy travel distance by air or land, Mexico's numerous resort areas offer world-class dive sites and some awesome underwater experiences. Popular locations such as Cozumel, Playa del Carmen, and La Paz are steadily opening up with their hotels operating at reduced occupancy, meaning pools, beaches, and dive sites are pleasantly uncrowded. For those of you that haven't yet dived the Yucatan's otherworldly cenotes, or explored Cozumel's diverse walls, now is the time. If you fancy a treat, check out the Presidente Intercontinental Hotel & Spa in Cozumel, or for a last-minute group trip, the Club Hotel Cantamar in La Paz.
Our Sea of Cortez liveaboard trips begin departing in the next couple of weeks, and now is the optimum season for exploring the rich marine life of this unique and exciting stretch of water. Migrating humpback whales and whale sharks often steal the show, however, there is also some fantastic macro to be discovered around the Midriff Islands, and of course, the infamous California sealions that provide endless entertainment. The Rocio del Mar and Quino del Guardian run weekly trips through the Sea of Cortez from now until October, with transfers across the Mexican border from Phoenix Airport.
For a complete guide to diving in Mexico, take a look at our Best Scuba Diving in Mexico article, or select a specific destination mentioned above.
TRAVEL TO MEXICO
Various airlines including United, American, and Southwest are currently operating daily flights from the US into Cancun, Cozumel, and San Jose del Cabo Airports (for La Paz and Cabo San Lucas). On arrival, passengers will need to present a completed health questionnaire to immigration.
For land travel, the border at Lukeville-Sonoyta is open, allowing travel between Arizona and Puerto Penasco. The border crossing has additional health and safety measures in place, including a sanitation tunnel and temperature checks for every passenger. Visitors will need to show documentation confirming they have a reservation with a certified property. For further information, refer to the Puerto Penasco Entry Protocol for Tourists.

BAHAMAS
Another easy to reach dive destination offering warm, crystal clear waters and some great diving and snorkeling for all levels of diver. While the Bahamas may be best-known for its world-class shark encounters, there is far more to diving these 700 Caribbean islands than first meets the eye. Healthy reefs support a rich marine ecosystem; a delight to explore from either a shore-based resort or liveaboard. Clownfish, angelfish, barracuda, Nassau grouper, and porcupine fish are all regularly sighted amongst a diverse topography of blue holes, walls, caves, and wrecks.
And then there are the sharks. Tiger sharks at Tiger Beach, great hammerheads at Bimini, oceanic whitetips at Cat Island, and Caribbean reef sharks everywhere. Bull sharks, lemon sharks, and nurse sharks are also regularly spotted during a week of diving. To get the best out of a Bahamas vacation a Bahamas liveaboard trip is often the best option. The MV Shear Water is currently running Tiger Beach trips from West Palm Beach, Florida and is a great liveaboard for divers who don't want to travel our of the US for embarkation. The Bahamas Master resumes its schedule mid-September and embarks and disembarks from Freeport on Grand Bahama, while the Bahamas Agressor runs out of Nassau on New Providence with its first trip departing 11th July. These are popular boats and spaces are filling up fast, so contact us now to make a booking!
Find out more about diving in the Bahamas or at Tiger Beach in our detailed destination guides.
TRAVEL TO THE BAHAMAS
Both Nassau and Freeport airports are open and receiving international flights from the US and Canada. On arrival, passengers must present a medical certificate with a negative Coronavirus (COVID-19) PCR test result issued at most 5 days previously, as well as a completed Bahamas Health Visa Card. For more information, check out the Bahamas' Tourism Readiness and Recovery Plan.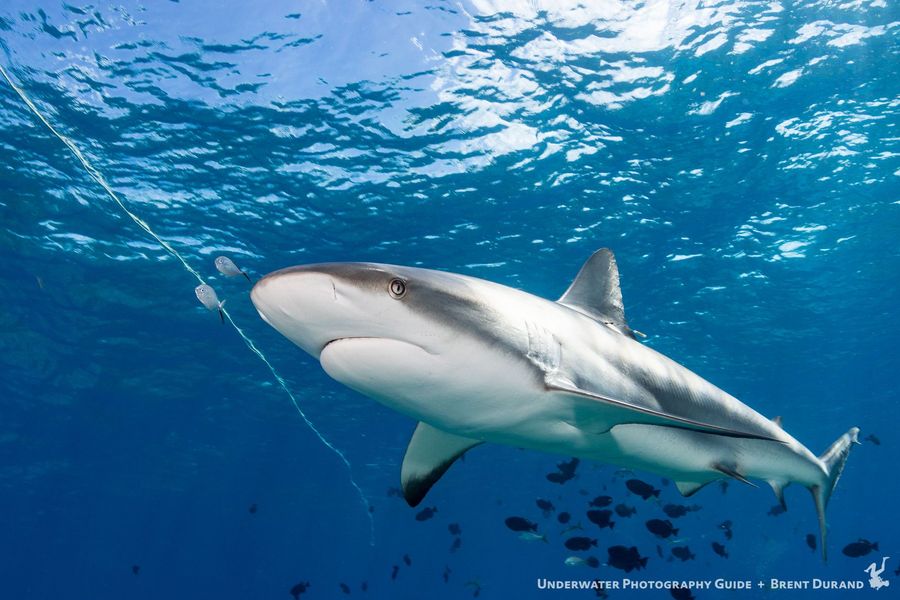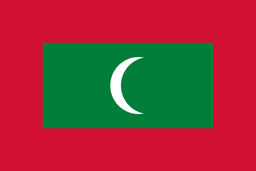 MALDIVES
With resorts, liveaboards, and hotels on uninhabited islands due to open on the 15th July, and accommodation on inhabited islands expected to open two weeks later, there has never been a better time to explore the Maldives. This idyllic island paradise of natural coral atolls offers stunning top-side scenery and some beautiful underwater sites to match. Diving in the Maldives is generally a relaxed affair, with gentle to brisk currents encouraging bigger ocean-going species into the channels between the reefs. Mantas and whale sharks are a common sight between May and November, and resident species include eagle rays, Napoleon wrasse, and barracuda, as well as several types of shark, trevally, and tuna. The diving does vary depending on the atoll, with the centrally located Ari and Male Atolls the best place for pelagic encounters.
As with the Bahamas, there is a wide choice of land-based resorts available, however, the Maldives is just as well-known for its good value Maldives liveaboards. Departing from Male, Conte Max and Duke of York both offer a variety of itineraries encompassing the best dive areas throughout the island chain.
Find out all you need to know about diving the Maldives in our destination guide.
TRAVEL TO THE MALDIVES
Flights to Male Airport are arriving from Doha or other Middle Eastern hubs, and liveaboard schedules are set to resume during the third week of July. On arrival, passengers must present a negative Coronavirus (COVID-19) PCR test result issued at most 96 hours before departure. Confirmed booking in a tourist establishment registered with the Ministry of Tourism is mandatory before travel. Check out the official Visit Maldives COVID-19 updates page for the latest on traveling to the Maldives, and detailed information about the Maldives' re-opening can be read here.

FRENCH POLYNESIA
International tourism is set to officially re-open in French Polynesia as of 15th July, which means visitors can start exploring one of the best dive destinations in the world once more. Varied dive sites boasting vibrantly colorful and lush reefs, a huge variety of tropical fish, manta rays, and an array of sharks are waiting to welcome divers back underwater.
The French Polynesian island of Moorea is also one of the few places on earth where people can safely swim and snorkel with humpback whales between July and October each year. Every year, Bluewater runs guided trips to experience these huge creatures, and our 2020 trips are proceeding as planned. There are still a few places available, so why not make your first post-COVID trip a memorable one?
Find out all you need to know about diving French Polynesia in our detailed destination guide.
TRAVEL TO FRENCH POLYNESIA
Daily flights from Los Angeles, San Francisco, and Vancouver into Faa'a Airport are already running, and from the 15th July, they should be allowed to bring tourists.
Passengers must complete an "ETIS Application" at least 6 days before departure. On arrival, passengers must present a negative Coronavirus (COVID-19) PCR test result issued at most 3 days before departure as well as an authorization to travel into French Polynesia (found on the ETIS platform.) Passengers may be subject to further medical screening and quarantine.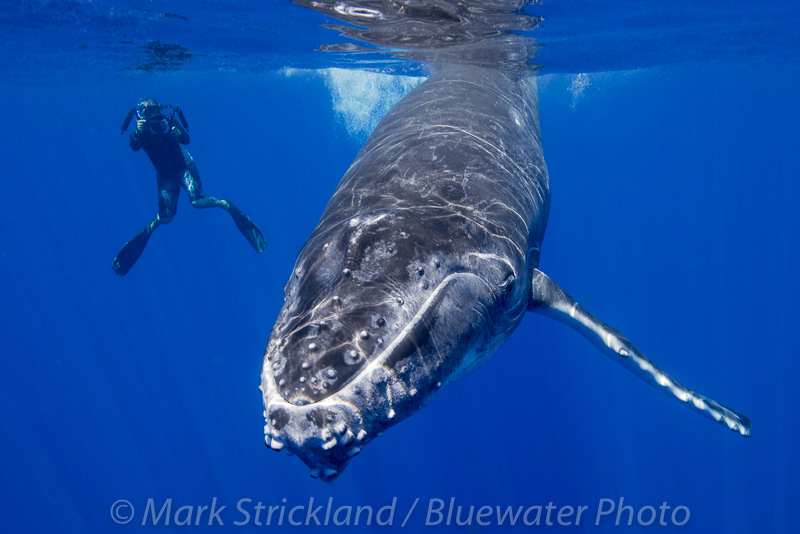 EGYPT (RED SEA)
With exceptional coral reefs, exciting drifts and walls, and some big ocean diving to boot, the Red Sea is an excellent alternative to some of the more remote world-class dive destinations. A huge variety of unique species abound, as well as numerous wrecks to explore in the northern reaches. The 330 square mile Ras Mohammed National Park is home to famous sites such as Shark and Yolanda Reefs and Jackfish Alley, where barracuda, jack, and snapper linger out in the blue. While further south, the isolated pinnacles that make up The Brothers and Daedelus Reef offer legendary pelagic diving with oceanic whitetip, thresher, and silky sharks, as well as occasional schooling hammerheads.
Best explored by Red Sea liveaboard, most boats depart from Hurghada or Marsa Alam and offer a huge variety of itineraries to suit all tastes and budgets. The Red Sea Master (Blue Horizon) is scheduled to run from 20th July while the Red Sea Aggressor II resumes its schedule in August.
TRAVEL TO EGYPT
Sharm el-Sheikh and Hurghada Airports are both open and receiving flights from Europe.
A completed Public Health Card must be presented to immigration upon arrival and passengers must have insurance to cover any medical expenses in Egypt. Passengers arriving without a printed negative COVID-19 PCR test result are subject to a PCR test on arrival at their own expense.
USEFUL INFORMATION and RESOURCES
Further information on travel to these countries and the other destinations we book to can be found at the following websites:
Bluewater Travel Coronavrirus Travel Advisories
Bluewater has partnered with Arch Insurance to offer travel insurance policies to protect our clients.
Check out our new education and learning portal, Bluewater University. This fantastic online resource for photographers, videographers, divers, travelers, and adventurers offers a wide range of free and paid classes and tutorials on all things underwater.
You can find our last minute specials for 2021 here!
13th July 2020