By Travel Editor | Date: 21 Oct' 2019
Humpback Whale Expedition in Mo'orea
Words by Tommy Stylski | Photos by Tommy Stylski, Ken Leonard and Paul Vukovich
The humpback expedition is the type of experience that gives you perspective. It demands patience, leads to a greater sense of self-awareness, and creates the realization that there is often no guarantees with wildlife. But when the moment is right... c'est magnifique!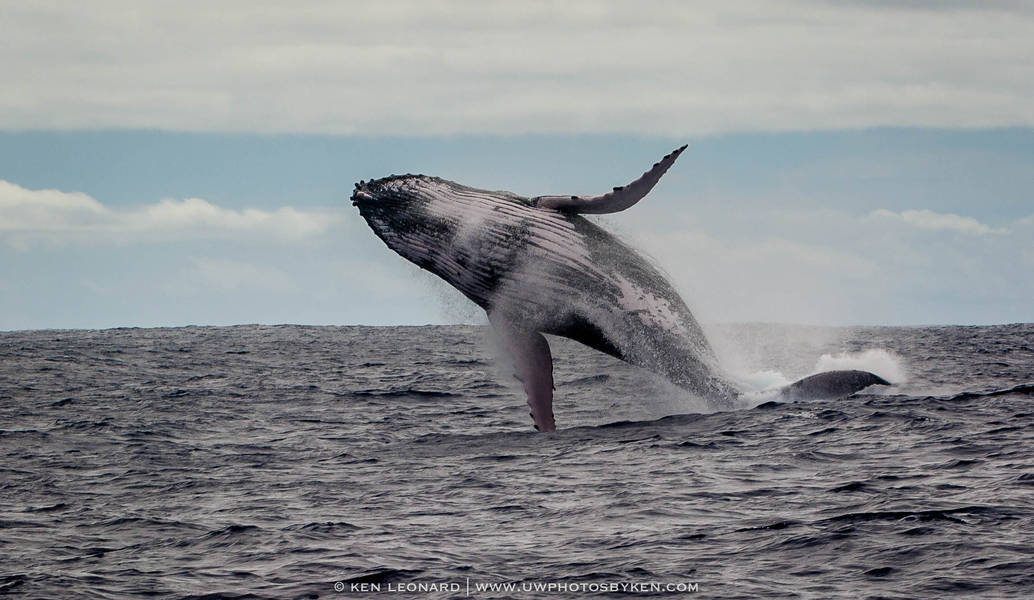 The island of Mo'orea, also known as the heart of French Polynesia, is one of many beautiful South Pacific islands. During this time of year, humpbacks will migrate from the Antarctic to warmer, more tropical regions to give live birth to the calves. The bond between mother and calf is strong. The calves will stay with their mothers for a year to nurse and learn essential survival techniques. Our focus on this expedition was to find and spend time with mother and calf humpback whales.
Our trip started off with several in-water encounters. As soon as our guide, William, finished his briefing, whales were spotted and our expedition was underway. Our first two encounters were short, but the final interaction of the day was sensational a two-hour heartwarming mother and calf ballet. The humpback calf was super curious, very clumsy, and highly intrigued by all of us floating and staring at her. As the sun lowered in the sky, many of the guests decided to head back to the boat. William and one guest stayed with the mother and calf for one last exchange. They returned to the boat with a smile that left us all to wonder.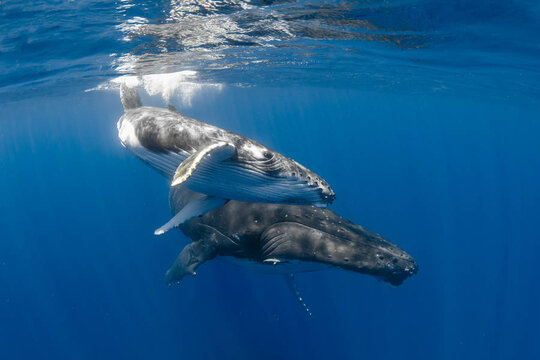 We spent our lay day exploring the island, kayaking, and talking with Ruta. In the evening, we all had dinner and drinks, made friends with locals, and danced and sang all night!
The third day was slow in the water, but we had exceptional surface behavior. We saw full breaches, dual breaches, and tail slaps at the surface. If you were lucky enough to have a camera on deck, the photo opportunities were endless.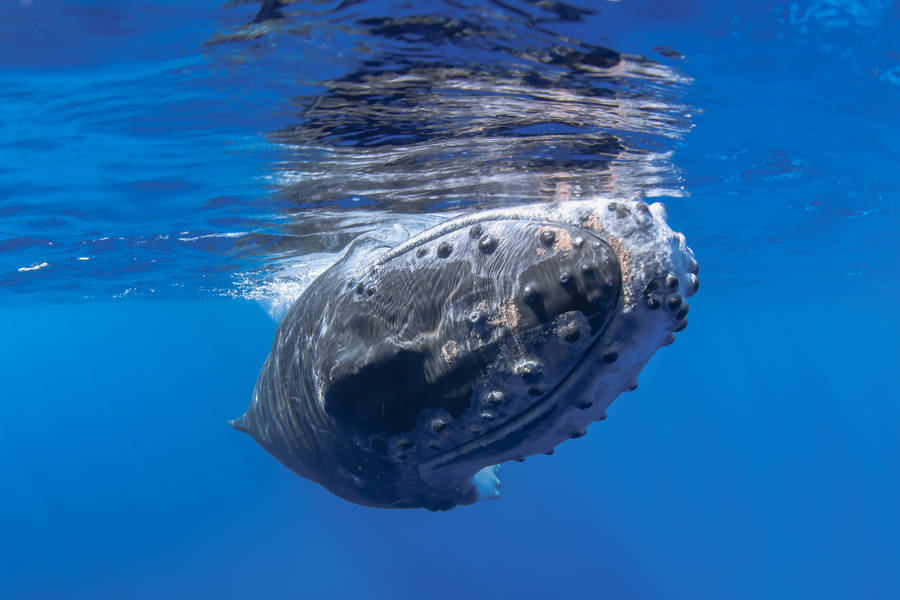 Throughout the entire week, our interactions were consistent each day. We had moments where we felt like nothing was happening, but then our guide would shout, "GET REAAADY!" and within minutes our team was in the water with animals. Many times this required swimming due to guidelines that protect the whales, but the end results and the feeling of being in water with humpback whales was the motivation. On the last day, we experienced multiple drops with dolphins and whales in motion together which was the perfect way to cap off the week.
As usual, the Tahiti Private Expedition crew was extremely knowledgable and dedicated to their craft. They always put us first and made sure we were comfortable in and out of the water. When it came to the whales, our guide and captain couldn't have done a better job. They always made sure we were in the best possible positions for the best interactions.
The time we spent with whales this year was beyond words. These animals are majestic, regal, good-natured souls that grant us their time each and every season. Mo'orea and the humpbacks will always share a vital bond and we must recognize and protect them as best we can. Although we continue to learn about this species there's so much left to be discovered about their complex societies and social behaviors. I am once again humbled and inspired by the opportunity to observe the magnificent humpback whale in the wild with such a passionate team of adventurers.
INTO THE LARGE!
Book your next Humpback Whale TRip!
Bluewater Travel run several trips to Mo'orea every year at the peak of the humpback whale season. Unlike most boats, we offer a small group size of maximum of 6 guests, and our whale boats stay out all day, giving you the best chance of having multiply quality encounters with the whales!
To start planning your trip:
Choose from 5 Mo'orea trips in Aug-Oct 2020.
Need an alternative? Check out our Silver Bank Whale Snorkel Trip in March 2020 ($500 off EARLY BIRD DEAL!)
Can't join our trips? Contact us to have a trip planned for you, free of charge!