SCUBA DIVING IN jamaica

---
jamaica scuba DIVING HIGHLIGHTS
While scuba diving Jamaica may not spring to mind as a bucket-list item, the Caribbean island has much to offer. Clear water, lively reefs, and colorful marine life provide a rewarding underwater adventure throughout less frequented dive sites than other destinations. Expect a mixture of reefs and wrecks, with some fascinating topography and plummeting walls.
Jamaica DIVE RESORTS
Scuba diving in Jamaica is exclusively resort-based, with most resorts offering an exclusive on-site dive center. Dive packages are available at most all-inclusive resorts, as well as a variety of dive courses. There are also independent Jamaica scuba dive operators found in most towns.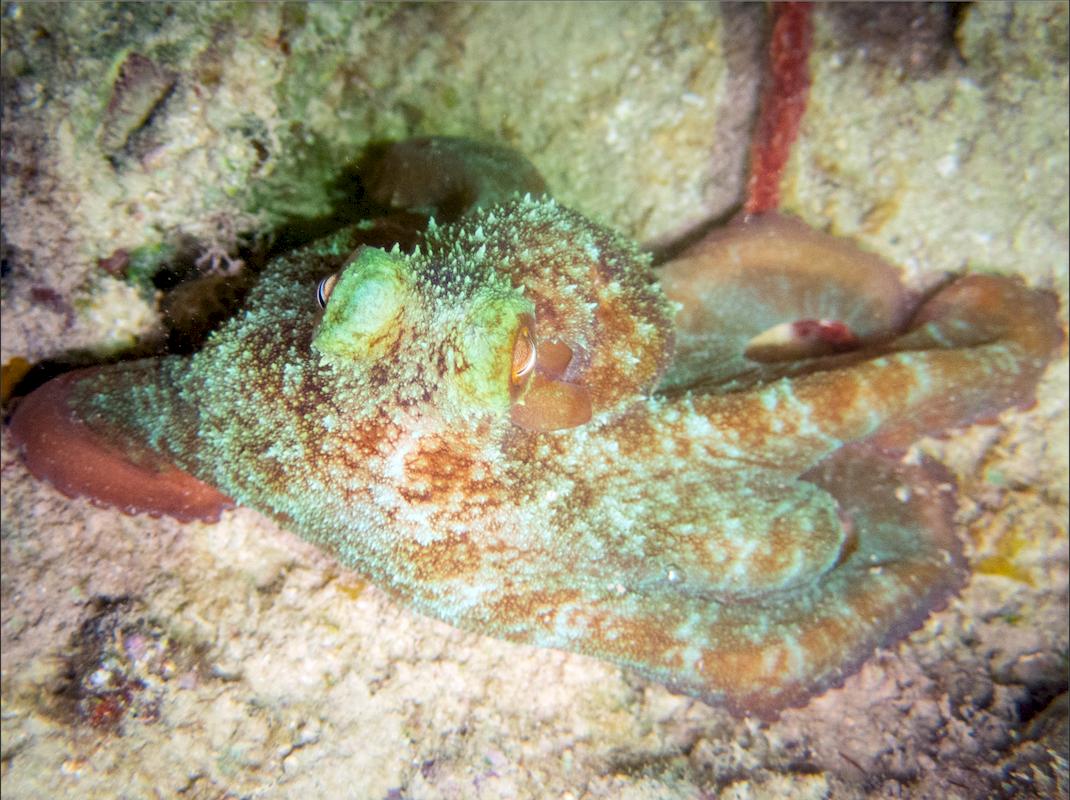 INTRO TO scuba diving in jamaica
As the Caribbean's third-largest island, Jamaica's dramatic mountainous interior, long sandy beaches, and tropical climate make it a popular tourist destination year-round. However, the island's scuba diving scene has been slower to develop, resulting in quieter dive sites boasting some exciting underwater opportunities that surprisingly few divers have explored.
With over 100 dive sites on offer, scuba divers of all abilities can discover shallow coral gardens alive with small and medium-sized reef fish, moray eels, rays, and even the occasional pelagic. Several sites feature fascinating underwater topography, and there are some fun wrecks to explore. Sites range in difficulty from inshore snorkeler and novice level reefs through to the more challenging walls and drop-offs of the Cayman Trench.
These are the main dive areas in Jamaica:
1. Negril
On the far western end of Jamaica, the protected Negril area boasts some excellent reef diving as well as access to some great caverns. Add several wreck dives and the nearby walls of the Caymen Trench, and it is one of Jamaica's most popular dive regions. One of Jamaica's best dive sites, the Throne Room is found here. This beginner cavern dive is only 60 feet below the surface but boasts an abundance of marine life including huge elephant-ear sponges that resemble thrones throughout the cavern. Frenchman's Hole is another cavern dive normally accessed straight from the shore. Numerous ledges along a sloping wall harbor moray eels, nurse sharks, grouper, and other gloom-loving critters.
2. Montego Bay
Boasting beautiful underwater structures, arches, and caverns, the marine protected sites around Montego Bay offer a unique experience in addition to the fantastic reefs. There is an abundance of marine life in the shallow bay, including the chance to dive with rays at Stingray City. The region's most popular site is Widowmaker's Cave, an advanced cavern dive with entrances at 35 feet and 80 feet. Just 10-minutes offshore, The Arches and The Caves are fascinating sites boasting fantastic underwater structures and caverns connected by a narrow tunnel.
3. Ocho Rios
East of Montego Bay, Ocho Rios boasts some lovely protected shallow reefs leading to exciting drop-offs for more experienced divers. The popular SS Kathryn is Jamaica's most popular wreck dive, sunk to create an artificial reef in the 1950s. It is now a thriving ecosystem home to schools of snapper, sergeant majors, and hamlets around the exterior, and sea snakes, lobsters, moray eels, and nurse sharks within. Middle Shoal Reef is a great inshore beginner site full of life, and Devil's Reef offers an underwater ridge lined with staghorn corals and blackball sponges.
4. Port Antonio
A more secluded area on the island, Port Antonio is perfect for those wanting to escape the crowds and experience some excellent scuba diving in Jamaica. Reef diving is the dominant feature on this eastern end of Jamaica, with long and varied sections of healthy reef offering diving for all levels. Plenty of topside attractions and activities are available for divers and non-divers alike.
5. Kingston
Just outside Jamaica's capital, the ancient submerged city of Port Royal can be explored amongst healthy coral reef systems. Diving Port Royal is a unique opportunity to explore the ruins of ancient civilization forced underwater by an earthquake in the 1600s. Although access is limited, divers can visit with a local dive center and discover several shallow shipwrecks.
WHEN TO GO scuba diving in jamaica
Scuba diving in Jamaica is good year-round, however, the best months to visit are June through October when the water is calm and clear. Avoid rainy season from November through May. Jamaica scuba diving conditions can be drastically affected by hurricane season, including decreased visibility, strong winds, and high waves.
JAMaica scuba DIVING INFORMATION

---
MARINE LIFE & PHOTOGRAPHY SUBJECTS
In recent years, Jamaica's marine life has been subject to the detrimental effects of overfishing compounded by an increase in pollution and tourism. Recognizing the importance of the marine ecosystem to the country's attractiveness as a vacation destination, the first marine park was established in 1992 in Montego Bay, followed by the Portland Bay Protected Area in 1999. There are now marine protected areas in Negril and Ochos Rios as well, providing a safe haven for the local marine life to flourish and exciting marine life encounters for scuba divers in Jamaica.
Exploring Jamaica's coastline, divers can enjoy countless reefs adorned in stunning coral formations, huge gorgonians where stronger currents are found, and a patchwork of colorful soft corals in between. Sponges and tunicates abound, as well as over 260 types of reef fish including parrotfish, wrasse, moray eels, butterflyfish, mackerel, barracuda, and rays. Critters such as sea slugs and crabs are common, as well as turtles and even manatees and nurse sharks.

TYPICAL DIVE IN jamaica
Depending on the site, dives are either directly from shore or from a small boat. Even the more advanced sites are fairly close to shore, and boat journeys range from 3 minutes to no more than 20 minutes. Expect reefs, walls, wrecks, and more!
DIVING CONDITIONS
Water temperature: 81-84oF (27-29oC) year-round.
Visibility: Up to 100ft (30m).
Depth Range: 32-131+ft (10-40+m).
Diving Difficulty: Suitable for all abilities, including snorkelers.
BEST TIME TO go scuba DIVing in jamaica
Scuba diving in Jamaica is available year-round, with topside conditions consistently pleasant throughout the year. During the winter months of December to March, air temperatures average 82oF (27oC) and the climate is drier. This is the peak tourist season and resorts can become busy. The summer months of June to October can offer up short, heavy showers that clear quickly with an average daily air temperature of 91oF (32oC).
A word of warning; Jamaica falls right in the center of the Caribbean hurricane belt. The months of October and November are best avoided as this is when the majority of storms occur.
TRAVEL INFORMATION

---
HOW TO GET TO jamaica
There are three international airports in Jamaica, with the largest and most common tourist arrival gateway being Sangster International Airport (MBJ) in Montego Bay. There is also a domestic terminal here for visitors looking to explore other parts of the island. This is the airport to arrive at if you are planning to dive the Montego Bay, Negril, or Ocho Rio areas.
Norman Manley International Airport (KIN) services the Kingston area and Ian Flemming International Airport (OCJ) services smaller aircraft for visitors heading to Ocho Rio.
HOW TO DIVE jamaica
Most visitors scuba diving in Jamaica will stay at one of the island's many resorts, and the majority have a dive center on-site or are affiliated with a nearby operator. This makes daily diving extremely simple and allows divers to do as much or as little as they choose. For independent travelers, most towns have several operators running daily trips to local sites.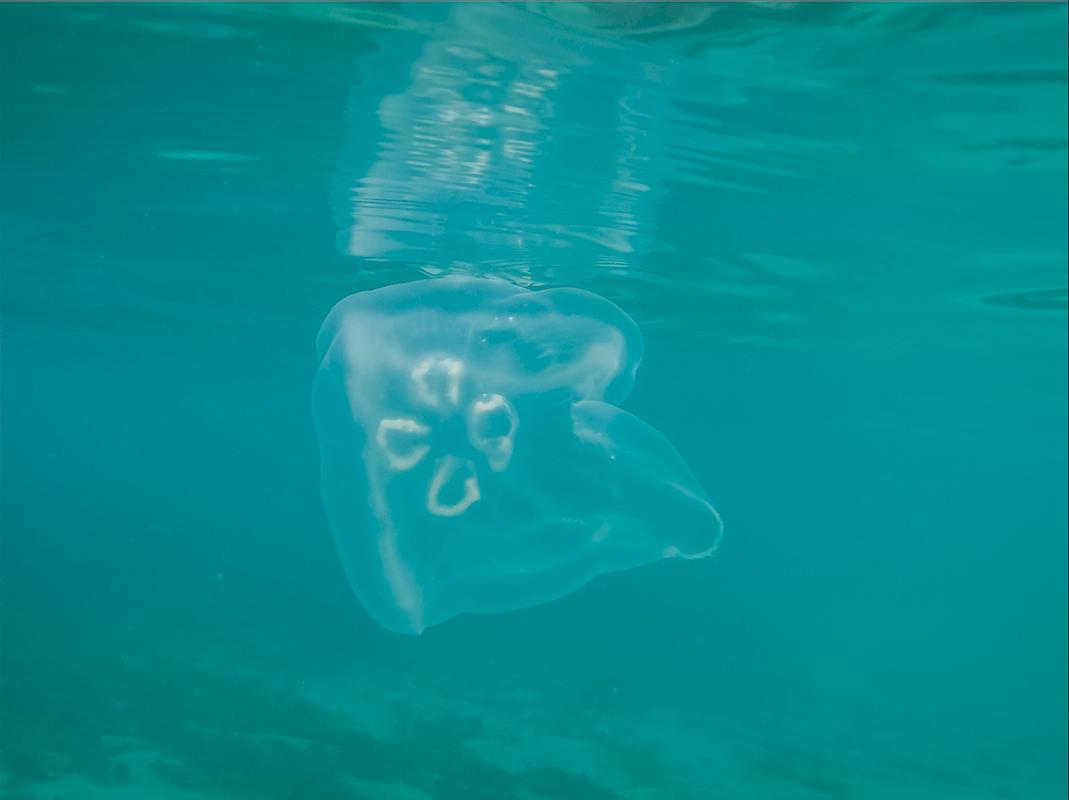 OTHER THINGS TO DO IN jamaica
As one of the Caribbean's top tourist destinations, Jamaica offers no shortage of topside activities and despite what some people think, Jamaica is very safe. Watersports enthusiasts can enjoy sailing, whitewater rafting, and snorkeling, while beach-lovers can soak up the sun on the island's famous Seven-Mile Beach. There are numerous adventure activities throughout the Blue Mountains such as waterfall hikes, canyoning, zipline experiences, ATV tours, and horseback trekking. Don't forget to go on a night tour to swim in a bioluminescent lagoon. Swimming along with bioluminescent microorganisms that light up when touched is a must-see.
For another destination with a great diving and topside activities combo, check out diving in Hawaii.
OTHER USEFUL INFORMATION

---
Practical INFORMATION
Currency: Jamaican Dollar (JMD).
Language: English is the official language, although locally Jamaican Patois is commonly spoken.
Time Zone: Eastern Standard Time (GMT -5:00).
Electricity: 110V.