Country: Micronesia
---
INtro to MICRONESIA
Lying in the western South Pacific, 1,800 miles northeast of Australia, Micronesia's isolated location provides a wealth of unique and healthy reef systems, rarely visited and virtually untouched by tourism.
MICRONESIA DIVING HIGHLIGHTS
Officially known as the Federated States of Micronesia, this group of 600 or so islands is split into the four main groups of Yap, Chuuk (also known as Truk), Kosrae, and Pohnpei. In addition, the Republic of Palau to the west also falls under the umbrella of the Micronesian islands.
Diving here is big and bold, and Micronesia has a name for big-species encounters with the likes of mantas, sharks, dolphins, and whales. However, this doesn't detract from a wealth of vibrant hard and soft corals hiding a plethora of colorful reef species, and the great macro that can be found throughout the region's reefs and atolls. It is also home to arguably the best wreck diving destination in the world, with divers flocking from around the globe to dive to visit the mecca, Chuuk Lagoon. Micronesia is tailor-made for divers keen to get off the beaten track and experience phenomenal diving in one of the best scuba diving destinations in the world.
MICRONESIA LIVEABOARDS DIVE AND RESORTS
Accommodation options vary depending on where in Micronesia you choose to dive. The more popular Palau and Chuuk regions have a range of shore-based resorts and local liveaboards. Liveaboard diving in Palau is a great way to explore the wider region. Yap and Kosrae are more remote and so have much fewer accommodation options, and no liveaboards.
Micronesia DIVING INFORMATION
---
MARINE LIFE & PHOTOGRAPHY SPECIES
Palau
The strong currents of the Pacific Ocean bring a good amount of pelagic life into Palau's rocky barrier reef. Divers can hook in and enjoy the show as whitetip, blacktip and gray reef sharks weave through tuna, barracuda, and wahoo finning lazily in the current.

There are so many sharks here that it is one of our top big fish and shark diving destinations in the world. Drift dives through the island's fascinating underwater topography offer regular encounters with mantas, Napoleon wrasse, turtles, and eagle rays.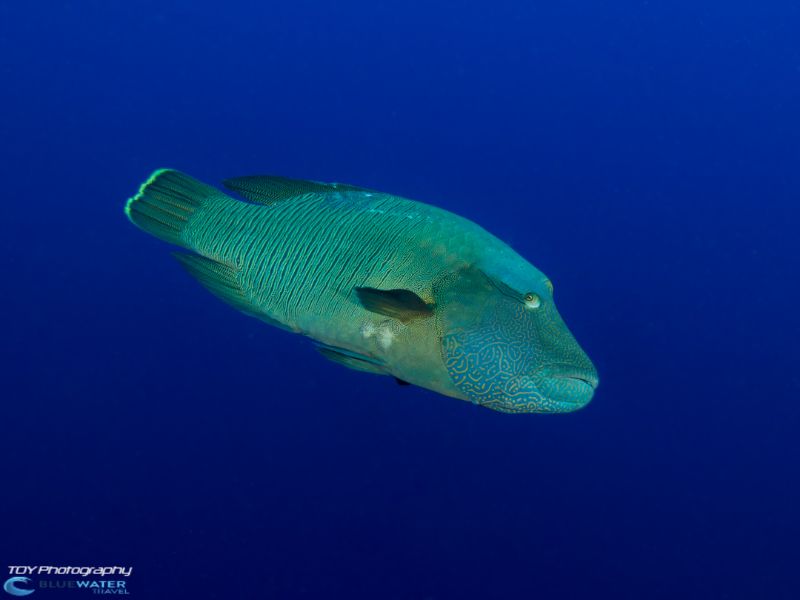 Palau is one of the few places where nautilus can be found, and there is also great macro, especially at dusk when unique species such as the beautiful mandarin fish come out to play.
And for something completely different, visitors can trek slightly inland and snorkel in the mysterious jellyfish lake, where 20 million non-stinging jellies migrate back and forth each day in a coordinated golden mass.
Yap
Diving Yap is all about the manta rays, so much so that the resident manta population is protected within a conservation zone that stretches 12 miles offshore around the islands. Plankton-rich waters and an abundance of cleaning stations provide the perfect environment for mantas to thrive, and Yap is classed as one of the best places in the world to experience mantas in a pristine environment, year-round.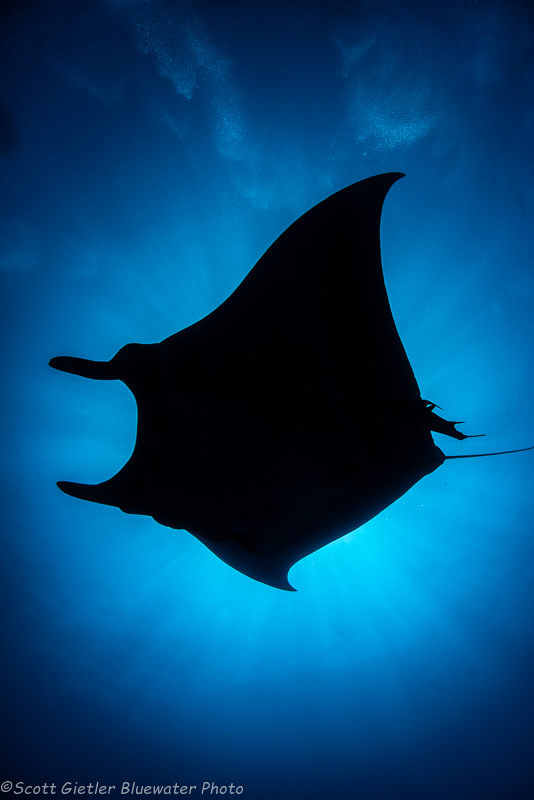 These protected waters also provide a sanctuary for many other reef species, and whitetip, blacktip, and gray reef sharks are found here in abundance.
Kosrae
Kosrae boasts a vibrant, colorful, and virtually untouched marine environment that very few divers have had the opportunity to enjoy. There is an abundance of healthy coral everywhere, in fact the corals here are some of the best in the world, and host a spectacular aquarium of reef fish, including three species of clownfish, lionfish, and grouper. The anemones and crinoids are also large and plentiful, adding further drama to the mesmerizing show.
Like the other island groups, Kosrae also hosts its fair share of larger species, and reef sharks, stingrays, and turtles are regularly spotted patrolling the reefs. This tiny island receives very few visitors, so is perfect for those looking to get away from it all.
Chuuk
Probably the best-known wreck diving destination in the world, Chuuk (or Truk) Lagoon, is home to over 60 WWII wrecks, remnants of the Japanese fleet that were bombed by the Allies in 1944 and 1945. Many of the wrecks lie in less than 100ft of water, so there is plenty to see for recreational divers. And because these were military ships ready for war, there are also planes, tanks, torpedos and other ammunition scattered around the lagoon.
Read about our trip to Truk Lagoon last February 2015 here...
Whilst exploring the wrecks is the main attraction, there is still a good amount of smaller marine life here, where the rusting metalwork provides a home to a wide variety of soft corals and sponges. These, in turn, play host to some reasonable macro, and nudibranchs, anemones, shrimps, and porcelain crabs can all be spotted on the artificial reef.
What you might not know, is that Chuuk Lagoon is also home to some fantastic shark diving, with huge huge numbers of whitetips, blacktips, nurse, and gray reef sharks amongst the wrecks and visiting cleaning stations at Shark Island.
Interested in shark diving? You may want to check out diving in Guadalupe Island.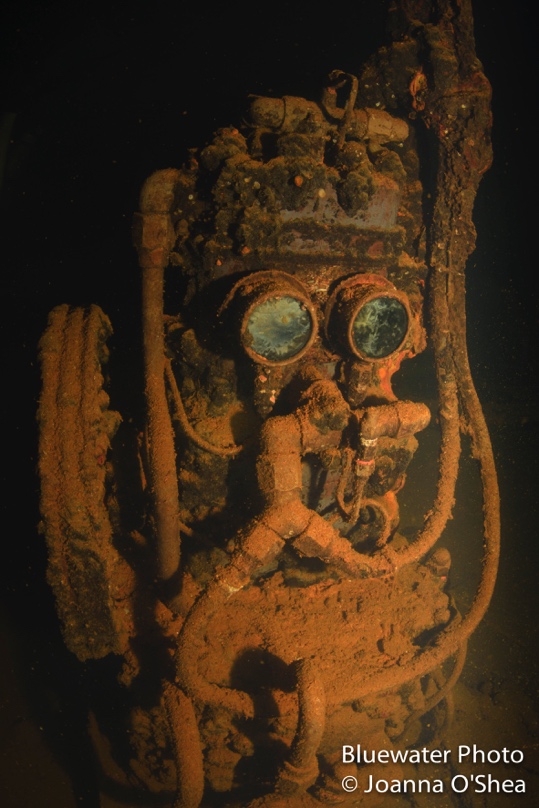 Other notable destinations
Pohnpei, the largest and most developed of the Micronesian states, is also the least established in terms of diving. The industry is still in its infancy here, with only a handful of dive operators servicing the island's emerging dive sites. Pohnpei experiences a lot of rain, however, this doesn't detract from the crystal-clear waters and uncrowded dive sites of pristine hard coral. Mantas and sharks regularly visit the island's reefs, as well as turtles, Napoleon wrasse, grouper and a myriad of smaller reef species.
Diving Conditions
Water Temperature: 81 to 86°F (27 to 30°C)
Visibility: Generally excellent at up to 200ft in some areas, although at some of the wreck sites visibility is greatly reduced.
Depth Range: 15ft - 130ft
Diving Difficulty: Generally, conditions are excellent and suitable for all divers, however, wind can pick up during the rainy season which leads to surface chop and swell, and some unpleasant surface conditions. Experience is recommended for diving some of the deeper wrecks in Chuuk Lagoon, and the currents around Palau.
BEST TIME TO DIVE MICRONESIA
Warm water and good visibility make for a year-round dive season, however, the seasons differ slightly between the islands. December to April are the wetter months on Yap and Kosrae, and the best time to spot whales and dolphins. Conversely, Chuuk and Palau experience more rain from May to November, which can sometimes reduce visibility.
Travel Information
---
How to Get to Micronesia
Flights from the US take you to directly to Hawaii or Guam, and several airlines also do a direct flight from the major Asian hubs to Guam. Once in Guam, regular island-hopper flights will transfer you on to Palau's Roman Tmetuchi International Airport (ROR), Yap International Airport (YAP), Chuuk International Airport (TKK), or Kosrae International Airport (KSA), as required.
How to Dive MICRONESIA
Chuuk and Palau have a great infrastructure for divers, with a good number of land-based resorts and local liveaboards available. Liveaboards tend to offer up to 5 dives a day, whereas resort diving offers 2 or 3 dives a day. Palau, in particular, features some luxury resorts. Yap is well set-up for divers, with a good number of professionally run dive shops supporting the hotels. There is a good resort, the Manta Ray Bay Resort, which has a dive center on site. There are also several dive resorts on the more remote Kosrae islands.
Topside & Non-Diving Activities
No visit would be complete without a sightseeing tour to learn of the Yap ancient culture. Try out sailing on their traditional canoes, or look through the Yap living history museum. Kayaking, deep-sea fishing, hiking/biking are a few of the other activities to keep you entertained during your visit.
Other Useful Information
---
Practical Information
Currency: US Dollar (USD)
Language: Each island has its own tribal and local languages, such as Palauan, Yapese, Ulithian, and Kosraean. English is used as a common language.
Time Zone: Palau GMT+9, Chuuk and Yap GMT+10, Kosrae GMT+11.
Electricity: 120 V / 60 Hz