By GillF | Date: 30 Mar' 2021
Despite falling on our doorstep, surprisingly few of us dive regularly in the USA. But with 30 states enjoying a coastline stretching 95,500 miles along both the Atlantic and Pacific Oceans, and the Gulf of Mexico, the
USA is home to some of the world's best scuba diving
. From the breathtaking underwater landscapes of Alaska, through to the huge Florida shipwrecks, tropical reefs of Hawaii, and Californian kelp forests -- there's something for everyone in the USA!
On top of all that, many dive sites are easily accessible and serviced by reputable and well-run operators. Why wait for your annual dive vacation when you could be exploring new and exciting sites every week?
With such a variety of amazing dive spots, deciding on the best place to dive in the United States is no easy task. But, worry not! We've rounded up a list of the best scuba diving spots in the US complete with information on what to see, when to go, and where to stay, so that you can pick the perfect spot for your next US dive trip, hassle-free!
USA's Best Diving Spots
Pick a destination or scroll down to read the entire list:
1.La Jolla Cove, San Diego - Ocean Fun for the Whole Family
2. Yukon Wreck, San Diego - The Highlight of San Diego's Wreck Alley
3. Catalina Island, Southern California - The Perfect Weekend Dive Getaway
4. Kona, Hawaii - Exotic Diving with a Familiar Touch
5. Point Lobos, Monterey - Stunning Scenery Above and Below the Waterline
6. Key Largo, Florida - Something for Everyone
7. Oil Rigs, Southern California - Fascinating Diving on a Unique Artificial Reef
8. Flower Garden Banks, Texas - The Gulf of Mexico's Hidden Gem
9. Sand Tiger Sharks, North Carolina - Personal Encounters with Big Sharks
10. San Juan Islands, Washington - The Best of the Northwest
Bonus: Phil Foster Park, Florida - Exotic Critters in an Urban Setting
Can't wait to start planning your next dive trip? Our team at Bluewater Travel can help you book a resort or liveaboard in the USA or anywhere in the world.
---
ocean Fun for the whole family
A tiny beach tucked between Southern California's sandstone cliffs, La Jolla Cove is famous as one of the most picturesque spots in the state. Small surf and excellent underwater visibility make this a popular spot with swimmers, snorkelers, and divers in the summer months. The cove falls within the 6,000-acre San Diego La Jolla Underwater Park Ecological Reserve, and so the marine life is in great health. There are several dive sites within the immediate La Jolla beach area, offering a range of habitats to explore.
Orange garibaldi fish are a common sight amongst the kelp forests rising from the seabed, while wrasse, gobies, and huge bass lurk in the shadows. Lucky visitors may spot a shoal of bat rays passing through, and California sea lions provide constant entertainment. Other marine species include guitarfish, lobsters, stingrays, turtles, and moray eels. In the summer months, female leopard sharks can be found close to shore in shallow waters, and the most observant divers may spot a sevengill shark between April and June.
How to dive la Jolla cove
There are a good number of local dive operators that run dive and snorkel trips to Jolla Cove, however, it is also feasible to visit and dive independently. The best diving is accessed straight off the beach and coastline. Be sure to check local weather and surf reports as part of your dive planning. La Jolla Cove is diveable year-round, and there is plenty to see even through the winter months. However, surf and surge may make entry/exit difficult at certain times of the year.
La Jolla Cove is a popular tourist town and can become busy in the summer. However, there is a wide range of accommodation options to suit all budgets. The harbor seal colony at nearby Children's Pool Beach is fun to visit. The closest airport is San Diego Internation Airport (SAN), and from there it is a 20-minute drive to La Jolla Cove
Diving Conditions
Temperature: 55 to 72oF (12 to 22oC) with the highest temperatures in September, and the lowest in February.
Visibility: Up to 30 feet (10m) in the summer.
Non-Diving Activities: Swimming, snorkeling, other watersports.
Required Skill Level: All levels.
---
2. HMCS Yukon wreck, san Diego
THE HIGHLIGHT OF SAN DIEGO'S WRECK ALLEY
Sunk as an artificial wreck in July 2000, the HMCS Yukon was a decommissioned Canadian Navy destroyer purchased by the San Diego Oceans Foundation to improve the local scuba diving scene. She lays on her port side at a maximum depth of 100 feet (30m), and the cleaning and preparation process involved cutting many additional penetration points throughout her superstructure. She is, by far, the biggest and most intact wreck in San Diego's wreck alley, and draws divers from across the country to explore her 366-foot, 100 compartment superstructure.
The Yukon's well-lit maze of corridors is deceptively accessible, and where she isn't resting upright inexperienced divers can easily become disorientated. However, some highlights for those who wish to explore include the engine room with both engines still in situ, the rudder room, the operations room displaying plaques for those involved in the project, the central passageway, known as 'Burma Road', that runs the length of the ship, and Keeline Cove, a compartment displaying artwork by artist Mike Keeline. The Yukon is now home to a large number of critter species, including many different nudibranchs.

how to dive the Yukon
The Yukon is a very popular site in the summer, with numerous dive boats moored around the wreck. First-time visitors are advised to book with a local dive operator for a full orientation before exploring un-guided. While it is diveable year-round, water temperatures drop, and surges and swell can drastically reduce conditions through the winter.
The wreck is a 10-minute boat transit from Mission Bay harbor, and there are plenty of hotels and guest houses within walking distance of the harbor. The greater San Diego area has all the accommodation options expected of a big city. The closest airport is San Diego Internation Airport (SAN).
DIVING CONDITIONS
Temperature: 48 to 70oF (9 to 21oC) with the highest temperatures in September, and the lowest in February.
Visibility: 15 to 40 feet (5 to 12m).
Non-Diving Activities: San Diego offers plenty of attractions and activities, many of them based around or on the water.
Required Skill Level: Intermediate and advanced divers.
---
3. Catalina island, southern California
the perfect weekend dive getaway
Catalina, officially Santa Catalina Island, is part of the Channel Islands group that lies on the Pacific coastline, southwest of Los Angeles. Just a short ferry hop from the mainland, visitors will leave the hustle and bustle of the city behind and find themselves in a charming island escape. The entire perimeter of the island is dotted with over 50 dive sites, many concentrated along the landward coast. Diving here is characterized by huge Californian kelp forests, some rising from a depth of 65 feet (20m) to 25 feet (5m) below the surface. California sea lions, giant black sea bass, and angel sharks are frequently encountered amongst the kelp and in the sand below.
Bluewater Trip Leader, Tim Yeo, says 'one of my favorite types of diving is swimming thru the kelp forests off our California coast. It is like a magical hike through an enchanted Redwood forest, with the sunbeams shining through between the trees, only underwater'.
Also very popular, Catalina Dive Park at Casino Point is a fantastic shore diving site where divers can spot octopus, giant kelpfish, moray eels, garibaldi, bat rays, sheepshead, and numerous black sea bass in the summer months. There is also some interesting macro for those that take the time to look. Casino Point offers some of the best shore diving on the island, and many divers will take the ferry from Long Beach to Avalon to shore dive here for the day.

HOW TO dive Catalina island
There are many options for diving in Catalina Island, depending on where you stay and whether you want to dive from a boat or shore. If you are based on the mainland, take one of the larger dive boats from San Pedro or Long Beach - the transit normally takes between 90 minutes and 2 hours. If you are based on Catalina Island itself, then you can take a smaller local dive boat, or even hire a boat yourself from Avalon or Two Harbors. Shore diving is easy too, and Two Harbors campground and Casino Point in Avalon both offer access to some great diving and access to fill stations.
Catalina Island is diveable year-round, however, August and September offer the warmest water temperatures and best visibility. There is a wide range of accommodation available due to the island's popularity as a weekend getaway. The closest airports are Long Beach Airport (LGB) and Los Angeles International Aiport (LAX) , and Long Beach ferry port is easily accessible from either airport.
Check out also this video of testing the GoPro Hero 8 on a scuba diving trip in the Catalina Islands:
DIVING CONDITIONS
Temperature: 56 to 70oF (13 to 21oC) with the warmest temperatures in August and September. Thermoclines in the winter can drop as low as 50oF (10oC).
Visibility: Averaging 40 feet (12m), although occasional plankton blooms in the summer can reduce visibility to less than 20ft (6m).
Non-Diving Activities: Explore Catalina's two main towns of Two Harbors and Avalon, take a nature tour or a sealife safari.
Required Diving Skill Level: Suitable for all levels.
---
4. Kona, Hawaii
exotic diving with a familiar touch
Scuba diving Hawaii deserves a guide all to itself, these popular sunny islands a hub of marine activity in the vast Pacific Ocean. There are many fantastic dive spots around Hawaii, however, one area that really stands out is Kona. Stretching along the western shore of Big Island, Kona boasts over 50 dive sites and a tantalizing array of underwater experiences. One of the most popular activities is night diving or snorkeling with manta rays. These gentle giants feed on plankton attracted to the lights of Kona's vibrant coastline, creating a night-time spectacle that's hard to believe. Blackwater diving is also popular around Kona, where divers are taken miles offshore and suspended mid-water to see what drifts past in the dead of night.
Kona diving offers up some unique and fascinating underwater topography thanks to the region's volcanic origins. Lava tubes, huge boulders, tunnels, and grottos make for an exciting journey around Kona's lively reefs. Divers can spot many of Hawaii's 60+ endemic fish species, dozens of turtles, reef sharks, mantas, and even humpback whales and hammerhead sharks for the lucky few. One of the best dive and snorkel sites in the area is Two Step, a short drive south from Kona. This is a great site for the whole family, offering access to numerous turtles and a vibrant ecosystem full of colorful small and medium tropical fish.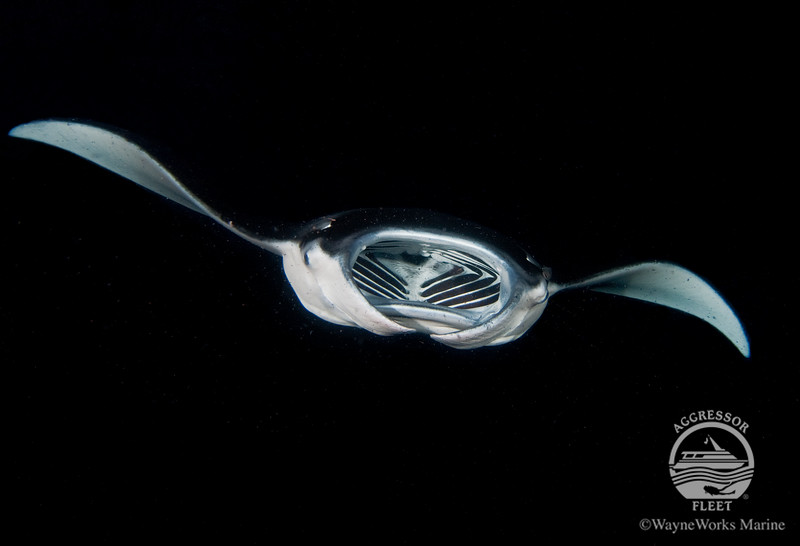 HOW dive Kona
Hawaii's tropical climate means Kona can be dived year-round, and also makes it a popular vacation destination. Air and water temperatures peak in September and maybe too hot for some, therefore, September and January tend to be the quietest tourist months.
Almost all diving is from shore-based resorts, with a mixture of beach or boat diving available depending on the site. There is one liveaboard, the Kona Agressor II, that offers 7-night itineraries around the islands.
Honolulu's Daniel K. Inouye International Airport (HNL) on Oahu is the main gateway to the region, however, LAX offers direct flights into Ellison Onizuka Kona International Airport (KOA). The best deals on flights to Honolulu tend to be from Los Angeles (LAX), although there are also direct flights from many other North American cities. Flights from Europe tend to connect in the US, and flights from Asia connect in Japan.
Once in the area, domestic flights and inter-island ferries are available between the islands, although flights can be expensive in peak season.
DIVING CONDITIONS
Temperature: 75 to 80oF (24 to 27oC).
Visibility: 75 to 100 feet (25-30m), but can vary depending on rainfall and run-off.
Non-Diving Activities: Surfing, SUPing, and other watersports, nature hikes, and volcano visits.
Skill Level: Suitable for all levels, including snorkelers.
---
5. point Lobos, Monterey
stunning scenery above and below the waterline
Point Lobos State Natural Reserve is a beautifully scenic state park on the Monterey Peninsula at the northern end of California's Big Sur coast. Described as the 'crown jewel' of California's 280 state parks, the reserve also comprises two marine protected areas and is home to some of the California coasts' richest marine habitat. Divers can discover seals and sea lions, otters, and migrating whales on top of a plethora of smaller but equally fascinating marine creatures.
Below the waves conditions can vary, but on a good day, the diving here is phenomenal. Dramatic pinnacles and gulleys are smothered in encrusting life, sea anemones, hard and soft corals, and sponges, while rockfish pop out of cracks in the walls to greet passing divers. Of course, kelp features in shallower areas, while deeper sites are home to giant white-plumed anemones. The exceptional diving makes Point Lobos a very popular spot, so planning ahead is essential.
How to dive Point Lobos
Diving Point Lobos is by permit only, and the park allows a maximum of 15 buddy pairs to dive per day. Most visitors explore the site as a shore dive, and the entry point is a fairly simple walk into the water. It is possible to launch a small boat (again, a permit is required) to facilitate access to certain dive sites. A comprehensive list of regulations on Diving Point Lobos can be found on the California State Parks website.
Point Lobos is one of California's most popular reserves, and as such, it can get extremely busy at peak times. The nearby town of Carmel is also popular and offers a trendy range of galleries, museums, and gastropubs to explore. Monterey Regional Airport (MRY) is a 15-minute drive from Carmel, and although small, services a range of domestic and international routes.
Diving Conditions
Temperature: 53 to 57oF (12 to 14oC) year-round.
Visibility: 20 to 70 feet (6 to 21m).
Non-Diving Activities: Hiking around the park or visiting the museum in Whalers Cove.
Required Skill Level: Suitable for all levels.
---
6. KEY LARGO, FLORIDA
SOMETHING FOR EVERYONE
The first major stop on the Overseas Highway which connects the Florida Keys with mainland USA, Key Largo is part of the third-largest barrier reef in the world and the diving here is suitably impressive. The area boasts such a variety of enjoyable wrecks and reefs to explore that it's almost impossible to select a favorite site. Miles of spur and groove formation reef complete with swim-throughs and drifts are home to many vibrant tropical fish species, as well as turtles, nurse sharks, rays, and even the occasional hammerhead.
The best-known wreck in the area is the USS Spiegel Grove, a huge US Navy Landing Ship Dock that was sunk in 2002 as an artificial wreck. Although originally lying on her starboard side, Hurricane Dennis in 2005 flipped the huge superstructure upright and she now rests at a depth of 45 to 135 feet (15 to 40m). Encrusting corals have already created a patchwork of color across every exposed surface, while schools of small tropical fish flash to and fro and larger groupers loiter in the nooks and crannies.

How to DIVE KEY LARGO
Key Largo's popularity as a dive destination means there are dozens of dive shops and operators available to arrange kit hire, guides, or boat trips to local sites. From small family-run guesthouses through to self-catered villas and resorts, there is accommodation to suit all tastes and budgets.
The closest airports are Miami International Airport (MIA) and Fort Lauderdale-Hollywood International Airport (FLL) from where you can drive or take a shuttle the hour south to Key Largo.
Key Largo is diveable year-round, however, August and September have a higher chance of hurricanes, and the water is coolest in January and February.
Diving Conditions
Temperature: 75 to 82oF (24 to 27oC), with the warmest temperatures between June and October.
Visibility: 60 to 80 feet (18 to 24m).
Non-Diving Activities: Snorkeling, SUPing and boat rental, nature trails and wildlife sanctuaries.
Required Skill Level: Divers of all abilities will find suitable sites.
---
7. oil rigs, southern California
fascinating diving on a unique artificial reef
The stretch of coastline between Santa Barbara and Huntington Beach is home to over 25 oil platforms, and these huge structures are awesome artificial reefs, creating a wall-type environment for a vast array of encrusting marine life. As well as soft corals, sponges, anemones, and millions of barnacles, divers can discover all manner of macro clinging to the metal structures. The oil platforms sit 8 miles offshore and create a refuge for passing pelagics including sharks, rays, and Mola mola, as well as schools of sardine and mackerel. Resident species include the full range of Southern Californian marine life, such as garibalidi, rock fish, sheephead, opal eye, and blacksmith.
The three platforms that diving is permitted on are Elly, Ellen, and Eureka. Eureka reaches depths of 720 feet (220m), and so attracts technical divers to explore the deeper reaches. All three rigs attract recreational divers as there is some fantastic marine life between 30 and 100 feet (9 to 30m), with sea lions often diving off the rigs to play with divers on their safety stop. Because of the open ocean nature of these dives, conditions can vary from easy to challenging.
Interested in diving with sharks? Check out our list of the Best Shark Diving in the World.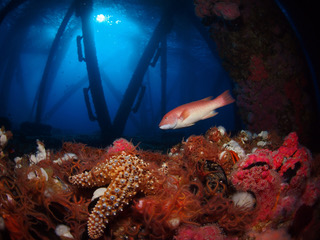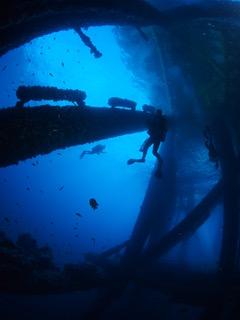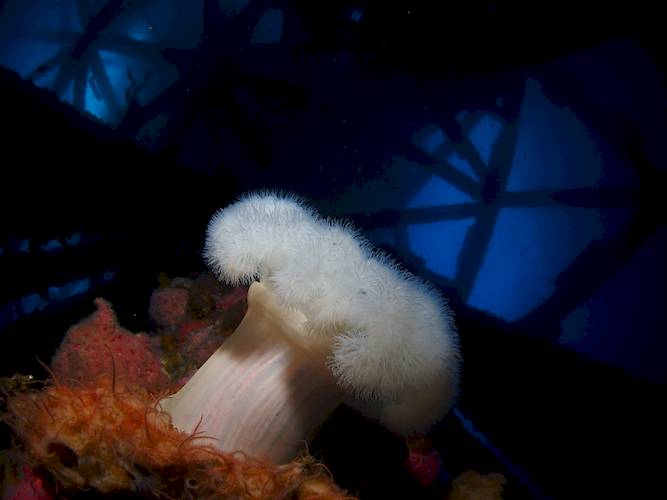 how to dive the oil rigs
Only accessible by day boat, various charters depart regularly from Long Beach and San Pedro. Check with local dive shops to find out when they are running trips. The oil platforms are too deep for anchorage so live drops and live pickups are the standard procedure for dive boats. One visual and one audible signaling device are essential in case the current pulls divers away from the site, and be prepared for heavy seas, swell, and surge, thermoclines, and limited visibility.
Los Angeles draws tourists from all over the US and overseas, so there is no shortage of accommodation, attractions, and entertainment. The closest airports are Los Angeles International Aiport (LAX) and Long Beach Airport (LGB).
DIVING CONDITIONS
Temperature: 56 to 70oF (13 to 21oC) with the warmest temperatures in August and September.
Visibility: Very variable, up to 140 feet (42m), although occasional plankton blooms in the summer can reduce visibility to less than 20feet (6m).
Non-Diving Activities: The Orange Coast is famous for its beaches as well as other family attractions.
Required Diving Skill Level: Advanced, due to open ocean conditions.
---
8. flower garden banks, texas
the gulf of Mexico's hidden gem
Located 110 miles due south of the Texas/Louisianna border, Flower Garden Banks National Marine Sanctuary is an unexpected oasis for tropical species in the northern Gulf of Mexico. Three ancient subsurface salt domes provide a solid substrate for polyps and larvae carried north on Caribbean currents, and the region's warm, sunlit waters provide the ideal habitat for tropical species to thrive. While East and West Flower Garden Bank display huge boulder-shaped coral formations piled on top of one another, the more northerly Stetson Bank is characterized by encrusting corals and many sponges.
The marine life within Flower Garden Banks National Marine Sanctuary has been heavily researched and documented since it was first discovered in the early 1900s and is now protected through the NOAA's Office of National Marine Sanctuaries. With the top of each reef starting at around 60 feet (18m), divers can expect to spot a huge variety of tropical life including over 20 types of coral and hydroid, squid and octopus, hundreds of crustaceans including eight species of mantis shrimp, and over 200 species of tropical reef fish including angelfish, batfish, butterflyfish, cardinalfish, snapper, surgeonfish, and larger ocean-going species such as barracuda, jack, mackerel, and even Mola mola. Add to this the hawksbill and loggerhead turtles, schooling hammerheads in early spring, whale sharks and manta rays in the late summer, as well as several types of whale and dolphin, and this little piece of tropical paradise is complete.
How to dive flower garden banks
Flower Garden Banks is only accessible by boat and several dive charters run regular 2- or 3-night trips to dive the area from coastal towns such as Freeport and Sabine Pass. For those visiting on a private boat, there are various sanctuary regulations to be aware of, as well as regular heavy swells and changeable currents.
There are various airports in the Texas area, but one of the closest to the southern coast is Houston George Bush Intercontinental Airport (IAH). There is then a multitude of towns and resorts along the Gulf of Mexico coastline to chose from. Flower Garden Banks can be dived year-round, and the species you spot will vary with the season.
DIVING CONDITIONS
Temperature: 68 to 84oF (20 to 29oC).
Visibility: Upwards of 100 feet (30m) in the summer.
Non-Diving Activities: Fishing and snorkeling.
Required Skill Level: Dives start at 60ft (18m), so are too deep for beginners.
---
9. sand tiger sharks, north Carolina
personal encounters with big sharks
Stretching the entire length of the North Carolina coast, the Outer Banks is a notoriously hazardous series of barrier islands that has claimed thousands of shipwrecks and earned itself the title of Graveyard of the Atlantic. The wrecks that litter the seabed here are now a network of artificial reefs, attracting a host of temperate and semi-tropical species including, most notably, the sand tiger shark. Sand tigers follow the warm Gulf Stream current, migrating south to eastern Florida through the winter. As such, the best time to dive with them is when they return to the Outer Banks to breed between May and October.
While they may appear fearsome and can grow up to 10 feet in length, sand tiger sharks pose little threat to divers. They are extremely curious and don't startle easily, but their mouth is designed to grasp smaller fish rather than bite at large prey. Several individuals can be found patrolling many of the offshore wrecks throughout the summer, but at the right time of year and in favorable conditions, large schools of up to 100 individuals have been known to create a wall of sharks as far as the eye can see. For the ultimate sand tiger shark encounter, divers can penetrate wrecks such as the Aeolus and the Caribsea, and come face-to-face with sharks within the submerged cabins and passageways.
You may want to check out Shark Cage Diving. Read our article here...

HOW TO DIVE WITH SAND TIGER SHARKS
While a small population of resident females has been identified along the Outer Banks, the best chance of encountering sharks is between May and October. This is also when sea conditions are most favorable, with warmer water and better visibility. However, conditions can change rapidly, and the hazardous nature of the Outer Banks is just as applicable to divers as it is to other sea goers.
There are a good number of dive operators that will take divers for day trips departing from Cape Hatteras, Cape Lookout, and several of the other Outer Banks islands. The most popular wrecks lie between 15 and 20 miles offshore and the transit from either Cape Hatteras or Cape Lookout can take several hours depending on the site.
The closest airport is Norfolk International Airport (ORF), and the Outer Banks is a 2.5-hour drive south. Once on the islands, various sleepy villages and seaside towns offer a range of accommodation to suit all tastes.
DIVING CONDITIONS
Temperature: 70 to 80oF (21 to 26oC) in the summer.
Visibility: 30 to 100 feet (9 to 30m), although this varies due to currents.
Non-Diving Activities: Enjoy scenic drives, hiking, watersports, or learning about the history of the local area.
Required Skill Level: Intermediate, due to deeper dives and changeable conditions.
---
10. San Juan Islands, Washington
the best of the northwest
The San Juan Islands are an archipelago off the coast of Washington State made up of the four main islands of San Juan, Orcas, Lopez, and Shaw, as well as over 400 other smaller islands and outcrops in the Salish Sea. Ten of the islands are designated State Parks, and a large swathe of uninhabited area is encompassed within the San Juan National Wildlife Refuge. While diving is possible wherever access to the islands is permitted, there are certain sites such as Strawberry Island West Wall, Long Island West Wall, Whale Rocks, and Peavine Pass that stand out as exceptional sites.
The inland, nutrient-rich waters of Washington are one of the most diverse marine environments on the planet, and divers can discover the full range of Pacific Northwest marine life, including wolf eels, giant pacific octopus, Puget Sound crabs, rockfish, decorated and mosshead warbonnets, scalyhead sculpin, and lingcod amongst thick kelp forests and rocky reefs. This colorful array of life is due to the brisk currents that forge their way through the San Juans, creating exciting, but often challenging, dives. When conditions are right, the diving here is nothing short of spectacular.
How to dive the San Juan islands
While a few sites can be accessed from the shore, the majority of diving around the San Juan Islands is via local boat charter from Anacortes on the mainland. The weather and sea conditions can be highly variable, so be prepared for bumpy conditions, cold water, currents, and low visibility in the worst instance. For the best chance of good conditions, visit during early- to mid-summer.
The islands are serviced by a regular passenger and vehicle ferry from Anacortes, and there are also passenger-only shuttles from Seattle and Port Townsend during the summer season. An abundance of marine parks, mooring buoys, and docks provide easy access for private boats. For those wishing to arrive by air, there are daily flights from several cities in Washington State out to the islands. The closest airport on the mainland is Seattle-Tacoma International Airport (SEA).
Accommodation ranges from campsites and rustic cabins through to cozy B&Bs, simple hotels, and more elegant resorts.
See this amazing video of diving the San Juan Islands:
DIVING CONDITIONS
Temperature: 46 to 55oF (5 to 12oC), with July to September the warmest months.
Visibility: 3 to 50 feet (1 to 15m), although this varies depending on the tide.
Non-Diving Activities: Camping, hiking, kayaking, whale and orca watching.
Required Skill Level: Intermediate.
---
BONUS: Phil foster park, Florida
exotic critters in an urban setting
This shallow, protected lagoon is the setting for one of the top critter sites in the US. Located under Blue Heron Bridge in West Palm Beach, Phil Foster Park is an exceptional dive site offering easy access to some very unique species. Top of the list, seahorses and pipefish can be found in abundance, along with over 100 species of nudibranch, frogfish, sea robins, flying gurnards, and stargazers. The lagoon is a nursery ground for all manner of juvenile reef fish too, as well as larger batfish, eagle rays, schooling spadefish and jacks, baraccuda, and several species of octopus. Lucky divers might even spot a manatee.
What makes Phil Foster Park so popular is its accessibility. With car parking and beach facilities, separate swimming and boating areas, and a maximum depth of around 20 feet (6m), divers and snorkelers of all levels can enjoy discovering the wealth of marine life on offer. There is even an 800ft (240m) long snorkel trail, formed of artificial boulder reef and home to countless tropical fish.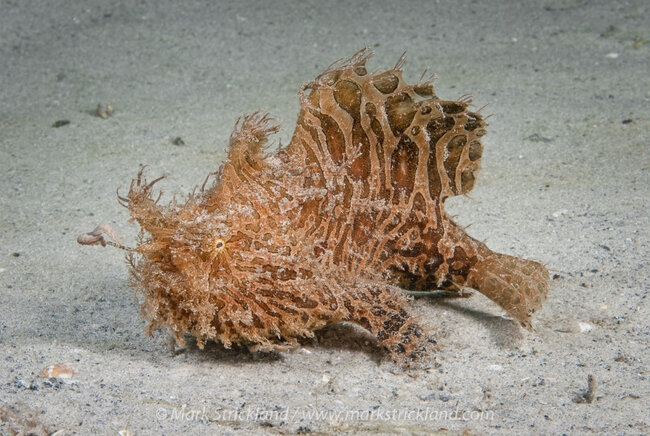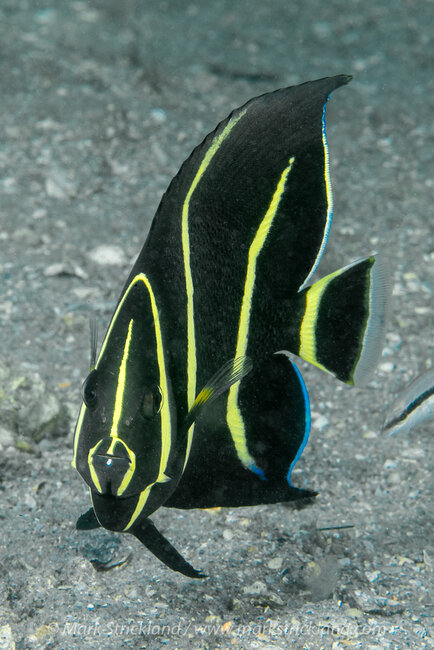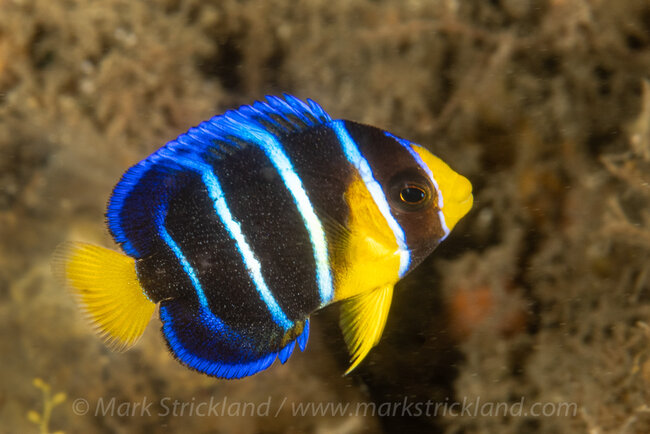 how to dive Phil foster park
Phil Foster Park is one of the easiest sites to dive year-round, just bear in mind a few simple guidelines. Divers and snorkelers must stay clear of the boat channel and the guarded swim area and carry a dive flag at all times. Entry is free, but diving is only allowed between sunrise and sunset without a special permit.
Because of the park's location within the Intercoastal Waterway close to the sea inlet, tidal flow can be quite strong and visibility close to nil. Therefore, it is essential to time dives according to the tide. The best visibility is generally on the incoming tide, from around half-tide through to slack high tide. However, as soon as the tide turns and starts to fall, visibility quickly deteriorates. The best time to enter the water is shortly before high tide, and be sure to consult tide tables specific to Blue Heron Bridge, or dive with a local guide.
West Palm Beach offers all the usual accommodation options found in a coastal city and is easily accessible by a well-connected road and transit system. The closest airport is Palm Beach International Airport (PBI), however, Miami International Airport (MIA) is also within close range.
DIVING CONDITIONS
Temperature: 71 to 85oF (22 to 29oC).
Visibility: 8 to 40 feet (3 to 12m), affected by the tides.
Non-Diving Activities: Swimming and snorkeling, boating, fishing, or simply enjoying the beach.
Required Skill Level: Suitable for all levels of diver and snorkeler.
---
other places to dive in the USA
While this article focuses on diving in the continental USA and Hawaii, there are many other fantastic dive destinations in US Overseas Territories that we didn't have space to mention. American Samoa in the South Pacific boasts some of the largest coral heads in the world, while Guam is home to pristine German and Japanese WWII wrecks. In the Caribbean, the US Virgin Islands and Puerto Rico offer relaxed but colorful tropical diving along healthy reef systems.
---
Plan your next dive vacation
Bluewater Travel is a full-service dive-travel agency. We can book you a resort or a liveaboard almost anywhere in the world at the same price, or even lower, than booking any other way. Our team of travel advisors has been to most of these places, for some of them even many times. We know the diving, resorts, liveaboards, and logistics better than anyone else in this industry. To get started you can:
Email us to start planning your trip!
---
Further Reading
Check out these useful resources from our sister websites, Bluewater Photo and Underwater Photography Guide.
Catalina Island Diving & Underwater Photography Guide
Pacific Northwest Destination Guide
Fascinating Creatures of the Pacific Northwest
Macro Surprises at Blue Heron Bridge
Sony a7siii underwater housing