By AgnesA | Date: 03 Jul' 2020
Imagine waking to the gentle rhythmic tap of waves against the hull of a boat, wandering barefoot, coffee in hand, to the upper deck, and feasting your eyes on a glorious sunrise over a horizon that you've never laid eyes on. A warm, tropical sea breeze helps to bring you fully round as you head back to the dive deck where your kit is assembled and ready to dive. After an hour of spectacular exploration where you feel like the first person to discover the reef, you're dissecting the dive over a freshly cooked breakfast. You do this another three times through the course of the day, and the day after that, and so on, each day waking to a different view and the prospect of a new dive adventure.
WHY CHOOSE A LIVEABOARD VACATION
Many divers will agree that liveaboard vacations are the ultimate, full immersion dive trip, where the mantra 'eat, sleep, dive, repeat' truly comes into its own. Liveaboard trips are a fantastic means of accessing remote locations or areas with a large geographical spread, as well as a way of achieving more dives and a greater variety of dive sites than one would visit during a resort-based break. Take Socorro, for example. This remote, UNESCO World Heritage Site island is a 24-hour boat transit from the nearest point of land in western Mexico but boasts some of the best big animal diving in the world. A liveaboard vacation is the only way for divers to experience this extraordinary site. The Similan Islands off the west coast of Thailand in the Andaman Sea is a similar example; whilst these nine islands are close enough to the mainland to be visited by day boats, they are spread over 87 square miles of ocean, making it far more efficient to remain on a dive liveaboard and fully explore the area over a few days.
HOW DO LIVEABOARD HOLIDAYS WORK
Liveaboard boats generally carry between 12 and 24 divers, sleeping in private twin cabins or bunks depending on the boat. Trips can last anywhere from 3 to 14 nights, and many boats offer a range of schedules and itineraries that vary throughout the season. All this may sound like it comes at quite a cost, however, just like hotels, there are liveaboards to suit all tastes and budgets. Some destinations, such as the Red Sea and the Maldives, are known for offering especially good value liveaboard scuba options, whereas others such as Truk Lagoon are notoriously expensive.
Liveaboard boats are almost exclusively all-inclusive, but many charge extra for alcoholic drinks or fancy coffee. Cylinders and weights are also included in the price, but that's about it. Nitrox, kit hire, park fees, and airport transfers are all additional expenses that may or may not be included, as well as the expected gratuity at the end of the trip.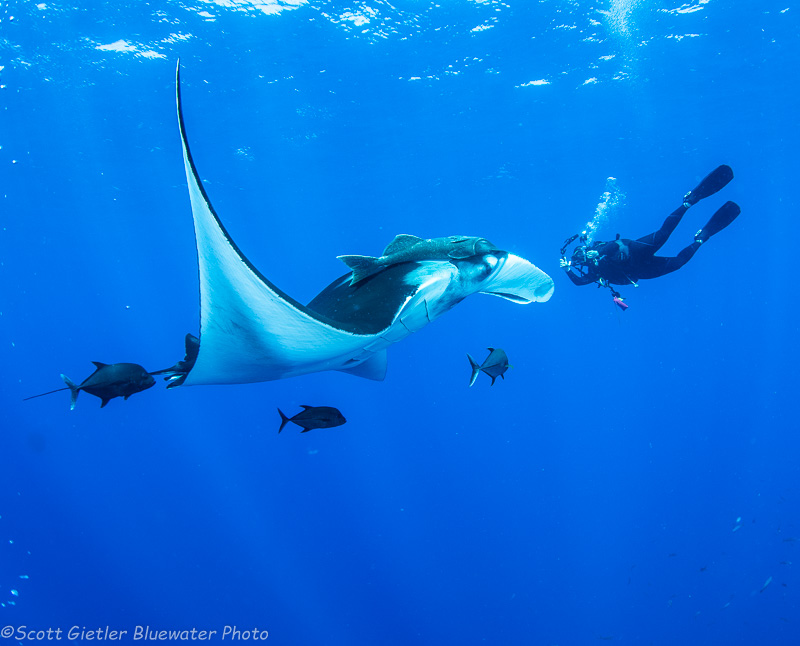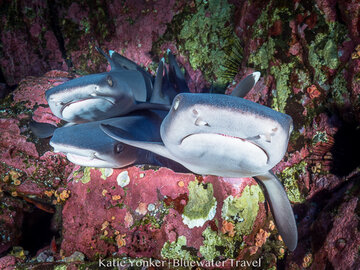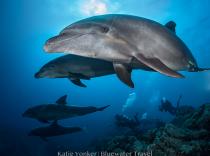 WHAT IS A LIVEABOARD LIKE
Unless you've spent time on a boat before, liveaboard accommodation is a very unique experience. Space is at a premium so cabins tend to be functional but cozy. The majority of liveaboards offer several cabin types that will vary in cost depending on the facilities and location within the boat. Twin cabin beds are often bunk-style, sometimes with a larger bed below, or with beds meeting in one corner to create an L shape. Other boats may have one big dormitory-style accommodation room where all guests sleep together. Some cabins will have ensuite baths, and the cabins on high-end boats will often have media stations or TVs. One thing is for certain - there isn't a lot of room, so packing light and bringing only the essentials is key.
When you arrive on board you will be assigned a kit station on the dive deck where you can assemble your dive gear and store any smaller pieces of equipment. This will be your space for the week so it's really important to keep it tidy to avoid losing or damaging anything or causing a hazard to the other divers. Your kit will remain assembled for the duration of the liveaboard trip and all you need to do is unscrew the first stage from the cylinder after each dive ready for filling.
A common dive schedule is to dive 4 times throughout the day, including a dusk or night dive. Of course, this will vary based on your location, and dives are by no means compulsory if you fancy taking it easy on the sundeck. Here is an example of a standard day onboard:
06:00 Wake up
06:30 Light snack
07:00 Dive 1
08:30 Breakfast
10:30 Dive 2
12:00 Lunch
13:30 Dive 3
15:00 Snack
17:00 Dive 4
19:00 Dinner
As you can see there's not much to do other than dive, eat, and relax, so you may consider bringing something to read or a few movies with you.
HOW TO CHOOSE A LIVEABOARD DIVE TRIP
With a huge amount of choice and hundreds of operators in dozens of destinations, choosing your first liveaboard trip can be quite a daunting task. Think about what type of diving you enjoy, but also how experienced you are. Some destinations such as Socorro or Cocos are only suitable for accomplished divers. Decide how long you want to spend on board, and also what your budget is. A good travel agent will be able to narrow down your options and help you find the perfect liveaboard vacation based on these preferences.
YOUR FIRST LIVEABOARD VACATION
Both the US and Europe have some fantastic liveaboard diving only a short-haul flight away. The Caribbean offers some great liveaboard opportunities with fantastic trips running out of the Bahamas, the Cayman Islands, and Belize, as well as numerous other islands. On the other side of the Atlantic, the northern Red Sea also boasts a huge number of boats and itineraries, year-round. If you fancy traveling further afield the opportunities are endless, with numerous routes and itineraries throughout the islands of Indonesia and the Philippines.
Start planning your perfect liveaboard trip!
1. Already know where to go? Use our live availability search tool, and select your date range and boat to find your next trip and click on 'Booking Request' to submit your booking.
2. Want to pick a boat first? Go to full list and reviews of liveaboards available at Bluewater Travel.
3. Not sure where to dive or when to go? Need assistance? Contact us. Our travel advisors can recommend the right destination and boat based on your requirements and preferences.