By bettyr | Date: 18 Jun' 2019
Galapagos Trip Report 2019 | Written by Tommy Stylski
When first arriving into San Cristobal, Galapagos you are immediately reminded that you're no longer in Kansas anymore. The island is one of a kind and truly gives off a unique vibe and rich culture. The city thrives on tourism, but surprisingly found a balance between us and the wildlife. It's common to walk into a restaurant or bar and find sea lions lounging. The island is very clean and environmentally conscious. The locals are friendly, eager to help answer questions and show you around town. I recommend arriving a day earlier if possible and experiencing the island before boarding for your expedition.
The time has arrived, the crew members were either waiting at the airport or gathering guests from their local accommodations. They were extremely helpful with handling our gear knowing as a group of photographers we had valuable camera equipment. The Galapagos Master crew was organized and on schedule which made boarding the boat a seamless process. Once we stepped foot onto the ship we were greeted with smiles and helping hands. We all gathered in the living area for a welcome drink while we waited for the rest of our team. Our guides, Naty and Danny, gathered everyone together for the initial briefing, introduced us to the crew and welcomed us to the Master Liveaboard family! From the moment our group met we knew it was going to be a fun and memorable experience.
Although our check out dive in the harbor wasn't exactly exciting, it did give us a chance to practice skills before heading out to sea for the next 10 days. The second "real" dive was great, much better viz and sightings of both Hammerhead and Galapagos sharks. On this dive, we practiced using our SMB(safety sausage) and although it was an interesting experience for some we managed to do a great job. Thankfully we had a group of experienced divers that made it easy for the team to work together and be safe. The land tour was fun and we learned a lot about Seymour island and it's inhabitants showing off plenty of blue-footed boobies with eggs, beautiful golden colored land iguanas, sea lions playing on the rocks and male frigate birds displaying their red pouches.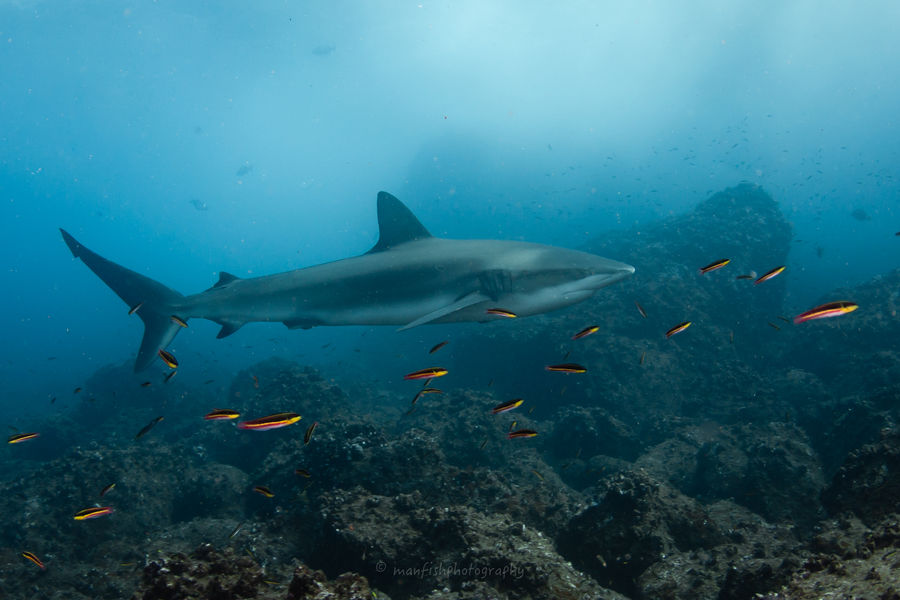 Darwin & Wolf were next on our list and after a long motor to the most exposed islands of the archipelago our team was psyched to get into the water! During the next four days, both the Shark and Iguana teams experienced truly what Galapagos has to offer. The dives consisted of current and surge in the shallows that made certain areas more challenging, but the marine life made up for it. We enjoyed schools of Hammerheads and Galapagos shark sightings at most sites. The Iguana team quickly changed their team name to the Whale Shark team after having three whale shark sightings while at Darwin! One of the highlights was spending time in the shallows at Wolf island and watching several large Galapagos sharks hunt for Galapagos fur seals. The surge was strong and kept us gripping to the rocks, but the show was incredible. The sharks would slowly and effortlessly cut through the current while adult fur seals distracted them from their young. It was wildlife at it's finest and exactly what we came to the Galapagos to witness.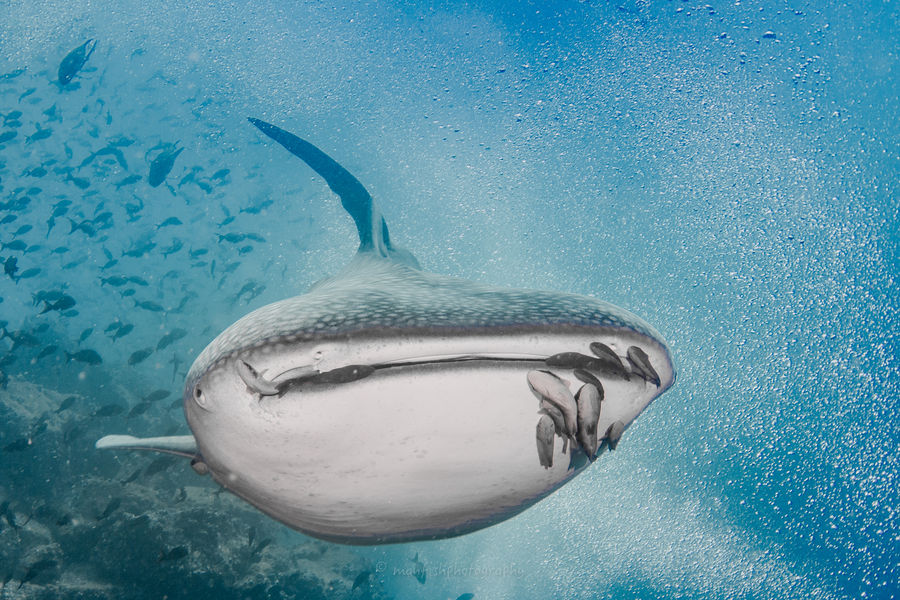 Fernandina, the youngest island of Galapagos brought a new day and plenty of exotic and endemic life! On the first deep dive, we saw the red-lipped batfish, bullhead sharks and plenty of nudibranchs. The next two dives were with the famed marine iguanas and they certainly put on a show. The dives were in shallow water ranging from 5-15ft so we were able to do two very long dives. The sea lions played in shallows while the iguanas chowed down on the red and green algae, the casual cormorant would make an appearance darting after a meal. It was a spectacle and everyone had a great time and amazing encounters.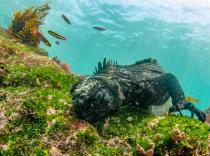 The team set off for Isabela Island where we anticipated much colder water temps and a chance to see the Mola alexandrini also commonly known as the "southern sunfish". We can at least say that we were right about one thing; the water was definitely cold. Unfortunately, the sunfish did not make a serious cameo, only for a few seconds on the first dive. The visibility was poor only about 5-10ft and the Mola was gone into the haze. Despite all the Mola calls, Mola dances and chants MOLA ALEXANDRINI, MOLA ALEXANDRINI, MOLA ALEXANDRINI!!! to lure in the elusive fish nothing seemed to work and we left the site without a great Mola encounter. The macro life was abundant and the sea lions were very playful. We all warmed up with a cup of hot chocolate, laughed, told stories and looked forward to better viz tomorrow.
When we arrived at Cabo Marshal we were greeted with awesome diving conditions. During our dives, we bounced around from cleaning station to cleaning station photographing reef sharks, bait balls, devil rays, turtles and anything else we could find. The conditions were completely different from the previous site and everyone was very pleased. I asked our guides if we could fit in four dives due to the previous lackluster day and they made it happen for us! We also had a surprise stop at a warm tide pool filled with sea lion pups. The water was shallow only about 5-10ft and both teams were able to spend time with the pinnipeds as they played and danced in the shallow water.
Our last full dive day was filled with nice dives in the morning and a land tour of Santa Cruz Island. The entire group agreed to go to "El Chato Ranch" and the tortoise in their natural habitat. It was awesome being able to hike around the property check out the lava tubes and photograph the tortoises, they're tanks! After spending time at the farm we all went into town and ducked into shops for souvenirs before meeting for dinner at the Red Mangrove. It was nice being able to have dinner together while in town and share memories. We were all very lucky to have such an amazing group of divers and photographers together on the same trip!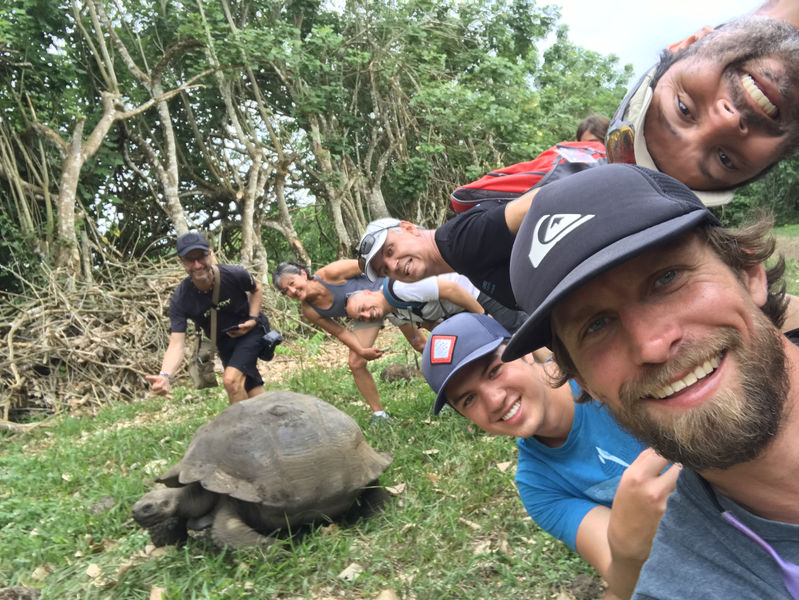 Tommy's photo equipment
In case you're wondering, here is the full list of Tommy Stylski's photo equipment used on this trip!
Galapagos images
Below are images were taken by our trip leader Tommy Stylski.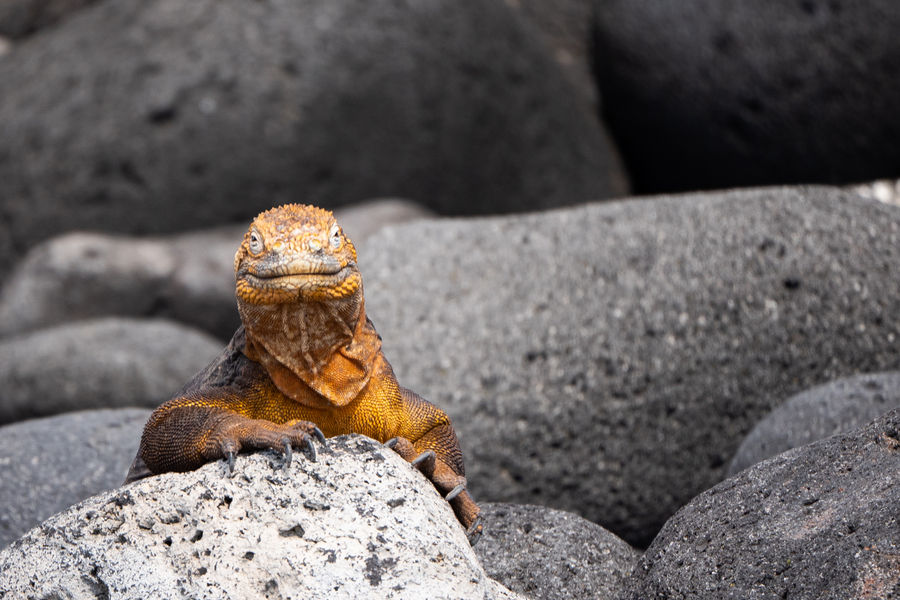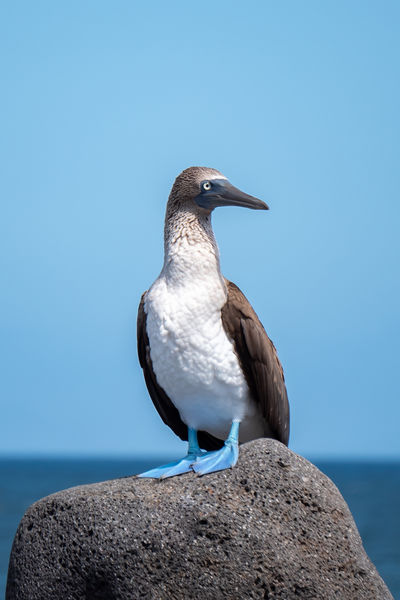 JOIN OUR NEXT Galapagos Photo workshops
Our photography workshops aboard the excellent Galapagos Master sell out fast. Secure your spot before it's too late!
Galapagos Photo Workshop - August 2 - 9, 2021
Galapagos Photo Workshop - April 15 - May 5, 2022
Can't join on these dates? Bluewater Travel can book you on a liveaboard in the Galapagos for the same cost or less than booking any other way. We know the diving, seasons, boats and cabins and when to go better than anyone else!
Email us at info@bluewaterdivetravel.com to start planning your trip!