Socorro Islands Underwater Photo Workshops 2019
Experience the best place in the world for mantas, sharks, dolphins, and humpbacks, on the Rocio del Mar! Fly into San José Del Cabo, Mexico for amazing liveaboard diving in the beautiful Socorro Islands.
Why Join This Trip?
25% off rental photo gear from Bluewater Photo
Daily photo workshop
Leaders who care about their guests' experiences
Amazing boat, staff, food, and crew!
Four guided dives per day (conditions permitting)
Timed to offer the best opportunity to see hammerhead & silky sharks, humpback whales, whale sharks, dolphins, large schools of fish besides THE GIANT MANTAS
Beer and wine included
Why Travel With Bluewater?
We book resorts/ liveaboards that offer the best overall value
Gear discounts and other benefits
Great support if flight/weather issues occur
"Bluewater helped me out when I needed it most, the airline wouldn't let me board because of a Visa issue. They saved my butt" - Ray Tsusuki
Trip Overview
This trip is timed to offer the best opportunity to see hammerhead & silky sharks, humpback whales, whale sharks, dolphins and large schools of fish. Of course, many giant mantas will also be present. Sail and dive in comfort on the incredible Rocio del Mar.
The trip would be led by a professional underwater photographer and dive travel expert and underwater photo instructions would be given to guide everyone. Beginner photographers are very much welcome to join and learn. Price includes local beer and house wine. You can read a wonderful report of this trip here.
Read the great reviews of the Rocio del Mar! Read the reviews on diving Socorro here
Dive Overview
These islands are a spectacular magnet for a wide range of big pelagic animals. Schooling Hammerhead sharks, dolphins, silky sharks, Galapagos sharks, clouds of jacks and barracuda, tuna, wahoo, marlin, oceanic whitetip sharks, whale sharks, and mantas.
Diving Conditions in March/April
Water temperature will be around 74-80 degrees F. Hammerheads, silky sharks, whale sharks, humpback whales, dolphins, schools of fish and more will be aplenty.
Inclusions
Daily photo workshop led by Bluewater Photo
Your accommodation and housekeeping
All meals, snacks, and beverages
Four guided dives per day (conditions permitting)
Tanks, air and weights
Breakfast on the day of disembarkation
Local beer and wine
All taxes
Port fee
Exclusions
National Park Fees: $28
Nitrox: $120 for the week
$100 fuel surcharge (if implemented at time of trip)
Gratuity
Transfers to and from the boat
Dive insurance (mandatory)
Daily Photo Workshops
Workshops will be given daily on topics such as wide-angle underwater photography, ambient light shots, snorkeling with large animals, strobe exposure and positions, avoiding backscatter, and composition. Help underwater is also given.
Our guest speaker on March 27th trip, Dan McGanty, will provide help and instruction for underwater videos and video editing.
Trip Schedule
Arrive a day before departure and stay the night in a nearby hotel.
Day 1 - Rocio Del Mar will be ready for embarkment by 8:00am, and will depart at 9:00am.
Day 2 - Rocio del Mar arrives at San Benedicto around 11:00 a.m. Start Diving! 2 dives scheduled.
Day 3 – San Benedicto, 4 dives scheduled.
Day 4 – Roca Partida, 3 dives scheduled.
Day 5 – Roca Partida, 3 dives scheduled.
Day 6 – Socorro Island, 4 dives scheduled.
Day 7 – San Benedicto, 4 dives scheduled. At the end of this day, we will start our departure to San Jose del Cabo.
Day 8 – Arrive at San Jose del Cabo. Guests may sleep on the boat.
Day 9 - Disembark after breakfast.
ABOUT THE ROCIO DEL MAR
Rocio Del Mar offers 10 comfortable guest staterooms on two decks. All have private bathrooms with hot shower stalls, western style toilets, lavatories, and above height window. Each cabin is carpeted and air-conditioned. There are room length windows with privacy curtains and convenient gear and clothes storage drawers beneath the beds.



About the Trip Leaders
Scott Gietler is the owner of Bluewater Travel. Scott's areas of expertise include Indonesia, Mexico, Philippines, French Polynesia, and the United States.
Scott is the founder of the Underwater Photography Guide and Bluewater Photo. What started out as a small project has grown to a point where it is starting to interfere with Scott's sleep. When it interferes with his diving, then it will be a problem.
An avid marine naturalist, Scott is the author of the Field Guide to Southern California Marine Life. He was the LAUPS photographer of the year for 2009, and his photos have appeared in magazines, coffee table & marine life books, museums, galleries and aquariums throughout California. He enjoys teaching photography underwater and in workshops.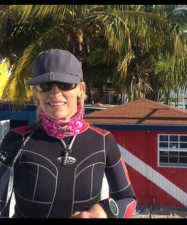 With a lifelong passion for anything water related, Helen Brierley has been an avid scuba diver for over 30 years. Her first underwater camera was a Nikonos V, back in the days of film, but these days she never jumps in without her Nikon DSLR in hand. Currently based in Los Angeles, she races sailboats at every opportunity and is board chair of the international marine conservation foundation, Reef Check. She has won awards for her photographs and published articles on dive travel and photography. Examples of her work can be found at www.HelenBrierley.com.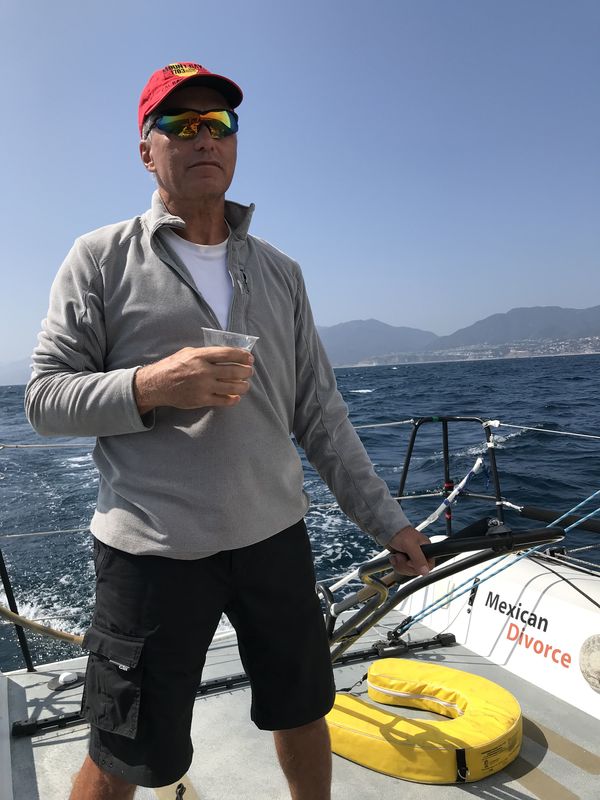 Dan McGanty has pursued underwater videography for many years, most recently with a Panasonic GH5. He has several competition wins to show for his efforts and is probably tough to match on perhaps the most important element of underwater videography - actually getting the film made! He is more than happy to share his approach, tips and short-cuts in terms of both capturing the images and then using them toward some desired end.
Flight Information
Trip attendees should fly in and out of San José Del Cabo, Mexico (airport code SJD). Flights should arrive the day before the trip starts. Recommended nearby hotels include the Tropicana Inn, Hotel El Ganzo, or El Encanto Inn & Suites. You can get 10% off at El Encano Inn if you mention that you will be staying on the Rocio Del Mar. Transfers to and from the boat are not included in the price. You will have to hail a taxi to get to the hotel or port.
Return flights should be made anytime on the last day of the trip. Rocio crew will help arrange group taxis back to the airport .
Photo Gallery

---
Socorro Underwater Photos from Previous Trip