By bettyr | Date: 08 Apr' 2020
At the forefront of Pacific Ocean exploration, adventure travel company Pacific Fleet is one of the most trusted operators in the dive industry. Their tailored dive trips and safaris offer high-end facilities and services with an emphasis on quality over quantity, making them one of Bluewater Dive Travel's Preferred Partners.
The fleet's two ocean-going liveaboards make regular trips to the Socorro Islands and Guadalupe Island, providing ready access to some of the most dramatic big animal diving in the eastern Pacific. Experienced crew, luxury accommodations, and two world-class dive destinations make their adventures hard to top.
If you haven't experienced a liveaboard trip yet, check out our definitive liveaboard diving guide.
Vortex
Completely redesigned and refitted in 2018, the Socorro Vortex is the latest addition to the Pacific Fleet, providing deluxe liveaboard facilities for a maximum of 14 divers. Underwater Photography Guide's Editor-in-Chief, Nirupam Nigam, was lucky enough to be invited onboard for a recent trip to Guadalupe.
"When I boarded the Vortex I was struck by just how well equipped the vessel was for underwater photography. I immediately understood why it seemed like half of the guests were professional crews and creators."
Nirupam was especially impressed by how helpful and knowledgeable the crew were, a testament to the fact that many of them are underwater photographers themselves and so understand intrinsically the needs of guests and their equipment.
"I never had to worry about how people handled my camera, as I have on boats in the past."
At 140ft long, the Vortex boasts roomy living quarters with plenty of space for kit storage. Each guest is provided with a large cubby area and work station for storing and building camera equipment, complete with charging points. Below decks, the spacious twin cabins make sharing with another guest comfortable and uncomplicated, and Nirupam felt the craftsmanship, detailing and interior design were modern and classy.
Photos by Nirupam Nigam (L) & Ana Paula Álvarez (R)
The Vortex's cage diving facilities are equally impressive, with two surface cages, one submersible cage, and a Self Propelled Ocean Cage (SPOC) all facilitating intimate access to Guadalupe's great white sharks. The lack of other guests meant that Nirupam never had to wait more than a few minutes for a cage, and their three diver limit allowed for plenty of space once inside.
"Some hours I could stare into the endless blue for hours, watching light rays dance through the water. Other hours I would watch up to four sharks at a time taking turns breaching for the bait and circling close to the cage to check out the divers! You never know what you're going to see, each time you enter the cage."
Photos by @euanart (L) & Mike Coots (R)
Find out more about cage diving with sharks in Guadalupe.
Another member of the Bluewater team to recently dive Socorro from the Vortex was Perry Roshan-Zamir. Given the size of the boat, Perry was pleasantly surprised at the low guest to staff ratio, resulting in masses of space and outstanding service.
"The crew was the friendliest and most helpful I have ever experienced."
And as for the diving, Perry was blown away by what these remote islands have to offer.
"Socorro Islands was amazing. The manta rays and dolphins were very impressive and provided an amazing photo opportunity. And then there were the sharks. This was one of the few trips I would consider doing again and again."
Photos by Diego Ortiz (L) & Liah McPherson (R)
But it was the Vortex's extra touches that made a lasting impression on Nirupam and Perry. An endless and always accessible supply of gourmet food and drinks, the free espresso machine, luxurious Jacuzzi, and complimentary WiFi that actually worked, all set the Pelagic Fleet ahead of their closest competitors.
"I boarded the Vortex with high hopes, and it almost goes without saying – they were surpassed. The vessel is nothing short of paradise at sea." - Nirupam Nigam, Editor-in-Chief, Underwater Photography Guide.
Solmar V
The Solmar V, Pacific Fleet's original liveaboard, is a traditional steel-hulled diving and exploration vessel built to excel in the extreme environs of the Eastern Pacific. With a classic wooden interior, Solmar V offers the ultimate package for extreme diving. Below decks, each cabin comes equipped with a private bathroom and air conditioning.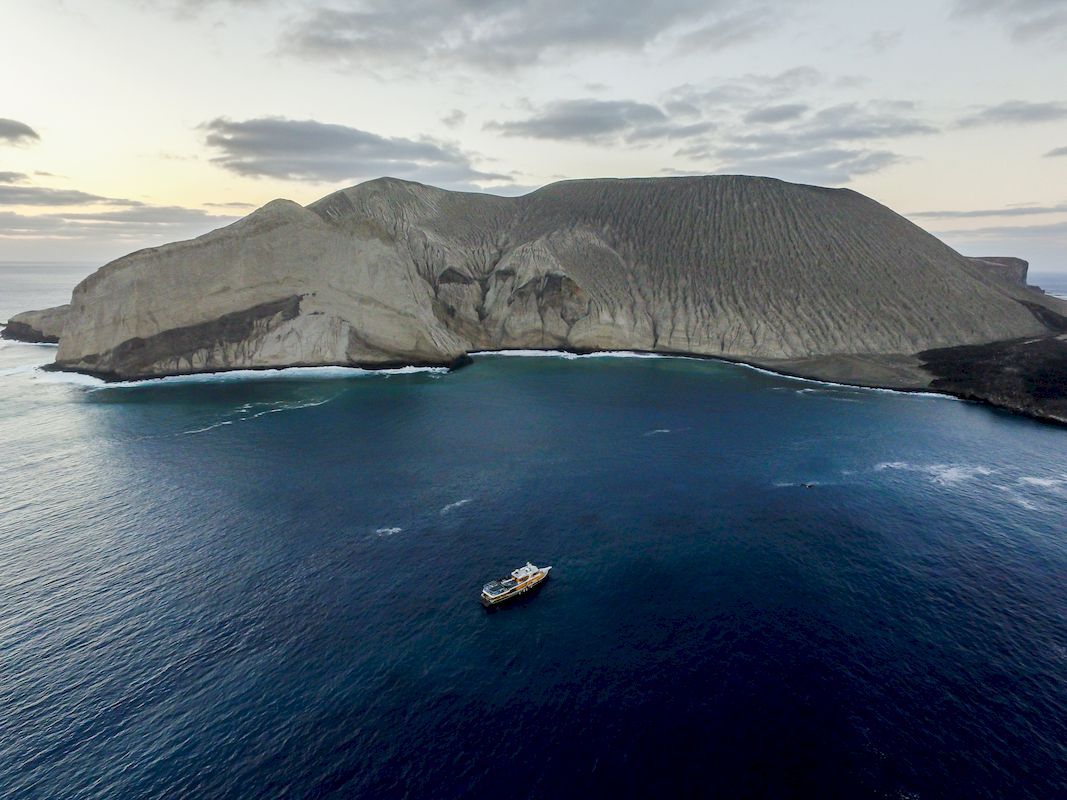 Photo by William Drumm
Renowned in the industry for her unparalleled customer service, the Solmar V provides the most experienced crew Mexico has to offer. Professional staff are friendly and efficient, with an excellent working knowledge of camera equipment to ensure guests have all the support they need during their trip. Added to this, a large dive deck and personal equipment tables provide plenty of room for setting up and maintaining kit.
Previous Bluewater guests have been more than impressed with their time on the Solmar V. Lisa Sorensen contacted us after her second trip on board, and with a third in the pipeline.
"I would dive the majestic waters around the Socorro Islands every day and I wouldn't think of diving with anyone else [other than] than the crew of the Solmar V. There is truly inspiring diving for those who are ready for something new and exciting. I recommend Solmar V heartily".
The Solmar V has been offering trips to Socorro and Guadalupe since 1992, and has developed a reputation of having the most experienced crew in the field.
Pelagic Safari
Pacific Fleet's sister company, Pelagic Safari, runs Open Ocean Safaris and specialized whale and shark spotting trips from their base in Cabo San Lucas on Mexico's Baja California Peninsula. These daily snorkeling and freediving expeditions provide fantastic exposure to some iconic pelagic species, and with a maximum of nine guests, encounters are extremely exclusive. Their main objective is to communicate the importance and value of not just shark conservation, but the preservation of marine life throughout Mexico, and the rest of the world.
Bluewater Travel Adviser & Trip Leader, Tim Yeo, recently spent some time with Pelagic Safari at the end of his latest trip to Socorro. Keen to experience their Open Ocean Safari for himself, Tim joined Pelagic's 32ft intrepid boat, Mobula, for a day in search of sharks and mobula rays.

Photo by Alex Lindbloom (R)
"After spending some time watching humpback whales breaching and tail slapping on the surface, we got a call that a school of mobula rays was spotted. We immediately left the whales and headed to the mobulas. Eyes on the horizon, we found the school when we saw foot-wide mobula rays jump out of the water. Visibility was pretty good at 40 feet, and we spent over an hour in the water with a school of 300-400 mobula rays."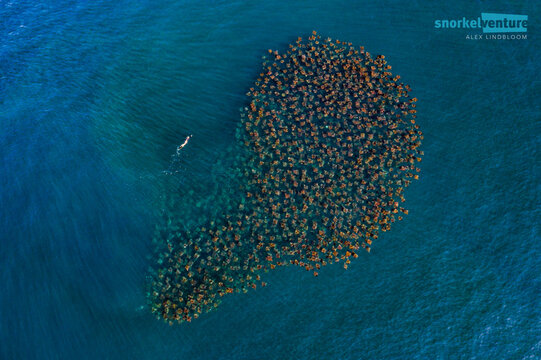 Photo by Alex Lindbloom
Not content with just one day exploring the southern Sea of Cortez, the following day Tim joined one of Pacific Fleet's Shark Encounter trips. After several hours of chumming and waiting for sharks, the group was finally rewarded.
"Right after the silky disappeared, a 12ft blue shark appeared, exactly what we were waiting for! We were extremely lucky that the blue shark stayed with us for 1.5 hours and wasn't afraid to approach close to us. What an experience to be in the water with these graceful creatures."
Photos by Brendon Cammell (L) & Ylinel Trujillo (R)
Depending on the time of year, Shark Encounters may spot mako, hammerhead, silky, or blue sharks, and are the perfect opportunity to photograph and film these awesome creatures at close range. And don't worry if you're not a confident photographer. Pacific Safari offers a professional photography service to capture the best bits of your trip.
The marine life in the Sea of Cortez is so rich that you never know what you might spot on a Pacific Safari trip. The cold waters of the Pacific mix with the warmer waters of the Sea of Cortez to create the perfect environment for year-round encounters with sharks, whales, marlin, mobula rays, mola mola, sea lions, whale sharks, baitballs, tons of dolphins, and even orcas.
As one of the most experienced dive and wildlife operators in the East Pacific, Pacific Fleet is our number one choice for luxury liveaboards, experienced crew and high-end day trips in the Sea of Cortez.
UNDERWATER GALLERY
---
Photos by Mike Coots (L) & Liah McPherson (R)
Photos by Liah McPherson (L) & Julio de Regil (R)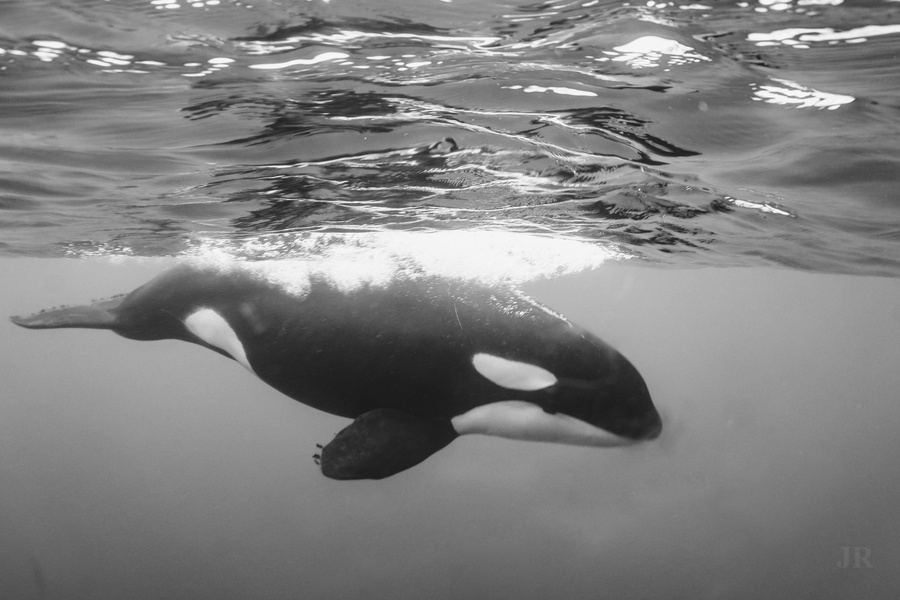 Photo by Julio de Regil