By Travel Editor | Date: 17 Feb' 2019
Underwater macro photography is an addiction that is hard to break. I've known photographers to take more than an hour watching or photographing a single subject. I've seen people return to the same destination year after year, finding new subjects every year. In this article, I describe my top three favorite destinations for underwater macro photography – Anilao, Lembeh, and Dumaguete.
Anilao has been a favorite scuba diving location for Manila residents for a long time, but until recently was a semi-secret to pros like Roger Steene. However, the area has become increasingly popular in the last eight years as Anilao has received more visibility in the USA, Europe and the rest of Asia. Combining Anilao with a trip to Puerto Galera, or even Dumaguete is common.
Getting There
Anilao is an easy 2.5 – 3 hour van ride from the Manila airport. As you approach Anilao, you can view dramatic coastline and azul water off the right side of the winding road.
Marine Life
Anilao has it all - macro, muck, rubble, soft coral forests, walls, anthias-filled reefs, and a couple of wrecks. Well everything small that is. Don't expect big fish or big animals, although you might encounter the occasional turtle. Bring your macro lens, your super macro diopter, and your multipliers because Anilao is known for having the smallest of the small – and it is a beautiful thing. Seahorses, pipefish, nudibranchs, bobbit worms, frogfish, blue-ring octopus and more await you.
What makes it special
Very few places approach the diversity of Anilao. Whether it is nudibranchs, pygmy seahorses, frogfish , reef fish, or shrimp – the diversity of marine life in Anilao is really world class. And like Lembeh, the guides in Anilao are specially trained for spotting small critters for the most discerning macro photographer. Having a guide in Anilao will spoil you for the rest of your diving career.
In addition, Anilao is one of the most affordable underwater photography "hotspots" to dive. Flights to Manila from the US are frequent and inexpensive, and resorts are well run and attractively priced. Dive sites are generally 5 – 15 minutes from the resorts, and this proximity makes it easy to go out for 1 or 2 dives at a time.
Some resorts are also offering "Blackwater" night dives in deep water, bringing divers face to face with larval-stage fish and critters. These subjects can be small and difficult to photograph, but the results are mind-blowingly beautiful pictures. Blackwater dives can give you the chance to see extremely rare creatures, but beware, they can be very addictive!
When to go
Anilao is most popular from November to June, as mid-June to mid-November is the monsoon season . However, diving conditions can be excellent during those summer/fall months when the weather is good. The water does cool down slightly in January, February and March – but this is also the time with the highest concentration of critters. April and May offer the sunniest skies but also the highest number of divers in the water.
Resorts
Anilao has a variety of budget to mid-range resorts. The better resorts like Crystal Blue and Aiyanar have been upgrading continuously throughout the last few years, and are very comfortable places to stay at, at a modest price.
See also: Scuba Diving in Anilao: Dive Travel Guide
2. Lembeh Strait, Indonesia
Larry Smith pioneered the amazing dive sites of Lembeh in the 1990's, and dedicated critter hunters and macro photographers have been flocking there ever since.

Getting There
To get to Lembeh, one usually takes a direct flight from Singapore to Manado, Indonesia although flights are not daily. You can also fly from Jakarta or Bali. From Manado, the dive resort will transport you over land and via boat to the resort during a 1.5 – 2 hour journey. Lembeh is often combined with a trip to the nearby islands of Bunaken, Siladen, or Bangka, or more distant locals like Raja Ampat.

Marine Life
Instead of asking what is found in Lembeh, it is easier to ask what is not. Lembeh is where I saw my first rhinopias, my first hairy frogfish, and where many divers see their first wonderpus, mimic, or blue-ring octopus. Seahorses and pipefish of all shapes and sizes are common, as are an inordinate number of nudibranch species.

What makes it special
Lembeh has a diversity of muck and critter sites that exceeds any other place I've been. It is known as the muck-diving capital of the world for good reasons. This is hardcore critter diving – no place can match the number of frogfish, octopus, seahorses, and other small muck/macro/sand critters. There are not a lot of reefs or wrecks here, just a plethora of high-quality macro sites, usually a short boat ride from your resort, that you will never get bored with.
Lembeh Strait is all black sand diving, allowing for dramatic pictures. There are a lot of fish and critters that are special to Lembeh, like the Banggai Cardinalfish, Denise's Pygmy Seahorse and the Hairy Ghost Pipefish
Lembeh is also off the beaten path enough where it doesn't get too crowded, but conveniently located near other excellent dive locations, and transfers to Bunaken, Manado, Gangga and Bangka resorts by boat are possible.

When to Go
Lembeh is a year-round destination. Just keep in mind that the water cools down during the summer months of July & August.
Resorts
Lembeh offers a wide selection of accomodations, from budget to high-end resorts like Lembeh Resort – including several small "specialty" resorts. Many have excellent house reefs. Read: Scuba Diving in Lembeh Strait: Dive Travel Guide
3. Dumaguete, PHILIPPINES
Getting There
Dumaguete, on Negros Oriental island near Cebu, is a short 45 minute flight from Manila, and there are numerous flights each day. From the Dumaguete airport, the resorts are a short 20-30 minute drive away.

Marine Life
I will divide up the diving Dumaguete into 3 locations – the macro sites along the coast, the reefs at Apo Island, and the whale sharks in nearby Cebu.
Within 15 minutes up and down the coast lie a dozen top-quality macro sites which offer a mix of sand, muck and reef. Frogfish, eels, shrimp, nudibranchs, mandarin fish, octopus, and more are found on a consistent basis. A good day at these sites will rival a day in Lembeh or Anilao.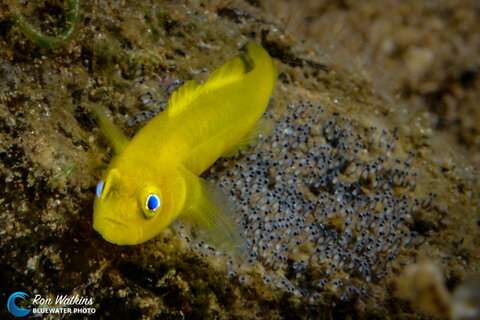 Apo Island, a 30 minute boat ride away, offers some of the best coral reef diving in the Philippines. There are giant schools of jacks, hundreds of photogenic turtles, sea snakes, walls, and reef fish. When I visit Dumaguete, I find myself wanting to visit Apo Island every day.
The whale sharks in Cebu are a very special experience. Dozens of full-grown whale sharks are fed krill by fisherman in clear blue water. That said, it is not for everyone, as there can be a lot of tourist boats in the water to see the whale sharks. Still, I think it is very well organized and controlled, and swimming just a few meters from the line of boats will usually get you away from anyone else.

What makes it special
Dumaguete resorts are in a class of their own when it comes to luxury. They cater not just to divers, but also to snorkelers and non-divers who will have a trip of a lifetime enjoying the excellent food, pools, spas and ocean waters. If you ever wanted to take a non-diving spouse, friend or family member on a trip – this is the place to do it.
No other place in the world can offer what Dumaguete offers in terms of excellent macro, incredible wide-angle reefs at Apo Island, and an almost-guaranteed whale shark experience. From big to small, from drab to colorful, you have all of your photography bases covered here.
The snorkeling off the coast is also world class, with colorful reefs often just meters from the shore in shallow water. When I last visited Atmosphere Resort, I took my 6-year old snorkeling every afternoon and we saw countless reef fish together.

When to go
Dumaguete is a year-round destination, although rain can be common during the late summer and fall months. It is affected less by monsoons than other areas of the Philippines. The first half of the year is high season boasting the sunniest skies, while Sep/Oct can offer amazing cephalopod mating experiences.
Resorts
Boasting high-end resorts like Atmosphere Resort, Atlantis Dumaguete Resort and Salaya, there are few places in the world that offer as much luxury as Dumaguete for such a reasonable price. Service levels, food quality, upkeep of the grounds, etc. are all at the highest standards. See also: Scuba Diving in Dumaguete: Dive Travel Guide
NOTABLE MENTIONS
Also in the Philippines, diving Ambon and the Banda Sea will provide some fantastic macro photo opportunities. And in Indonesia, those diving Alor will discover excellent muck diving.
Conclusion
There are other places in the world that also offer excellent opportunities for underwater macro subjects, but the trifecta of Anilao, Lembeh and Dumaguete are hard to beat for ease of access, weather, consistency, and accommodations. If you haven't yet been to all 3, you are missing out. Contact me at scott@bluewaterdivetravel.com with any questions you may have.
Upcoming trips/UW photo WOrkshops:
Anilao Workshop Dates:

Dec 1-8, 2019 and Apr 22-May 2, 2021 & May 2-9, 2021
Pricing: $2,299/person (10 nights) & $1,699/person (7 nights)
Trip Leaders: Mark Hatter (Dec 2019) & Erik Lukas (Apr/May 2020)
See also: Anilao workshops in and April & May 2020
Dumaguete Photo Trip Dates:

June 29-July 6, 2019

(7 nights)

Pricing: Starting at $2,373/person (diver) & $2,193/person (non-diver). Special kids rates

available.

Trip Leader: Bluewater Photo & Travel Owner, Scott Gietler


Lembeh Workshop Dates: September 19-29, 2019 (10 nights*)
Pricing: Starting at $1,935/person (10 nights*)
Trip Leader: Erik Lukas