SCUBA DIVING IN RAJA AMPAT, Indonesia

---
Diving in Raja Ampat is characterized by its mindblowing diversity, featuring a plethora of medium to large size fish, good macro, and great hard and soft coral reefs, along with some muck and mangrove sites. The water temperatures hover at around 89°F (31°C) year-round--so warm that a wetsuit is hardly needed. The archipelago's topside scenery is also stunning.
Being so remote, getting to Raja Ampat diving is no easy task, as it requires three or more flights from most parts of the world. But you should do it! In fact, Raja Ampat is one of the few dive travel destinations that many people say they would definitely go back to - the Bluewater Travel staff included!
Interested in diving Raja Ampat? View the live availability of some of the best liveaboards in Raja Ampat and book online at the best price or check out our sidebar for land-based options!
---
Where is Raja Ampat?
Raja Ampat is located in the province of West Papua (formerly known as Irian Jaya) in Indonesia. It is situated in the heart of Indo-Pacific's Coral Triangle which is home to the richest marine diversity in the world and hence some of the best scuba diving in the world.
The word Raja Ampat means "four kings" in the Indonesian language, and this refers to its 4 main islands--Misool, Salawati, Batanta, Waigeo. There is another smaller island, Kofiau, and over 1,500 small islands and cays which form the entire Raja Ampat archipelago.
Raja Ampat Liveaboards And Dive Resorts
Scuba diving in Raja Ampat is usually done via liveaboard, which allows you to visit all the best Raja Ampat scuba diving spots in one visit. Such liveaboard trips are offered from October to May, during the prime season for Raja Ampat diving.
A good number of land-based options are available for all kinds of budgets, scattered across Raja Ampat's many islands. Some of our staff's favorite resorts are found in Raja Ampat.
See live availability of liveaboards in Raja Ampat or check out our selection of dive resorts in Raja Ampat.
Watch this 45-minute webinar to learn more about Raja Ampat, its marine life, main diving destinations, and to see if this destination is right for you!
Diving in Raja Ampat information

---
Raja Ampat Marine Life & Photography Subjects
You'll find one of the highest numbers of fish species of any place on the planet when diving in Raja Ampat, making it one of our top 5 underwater photography destinations. This area also hosts some of the world's most beautiful coral reefs.
Wobbegong sharks and reef sharks are commonly seen, especially once you learn where to look for the Wobbegongs. The rare endemic Raja Ampat Epaulette shark (walking shark) is also found on certain night dives. This small, harmless carpet shark only comes out at night. While appearing to walk on the ocean floor with its fins, it can actually move surprisingly fast!
Jacks, barracuda, Napoleon wrasse, trevally, and bumphead parrotfish are seen on many dives. Pygmy seahorses are found at most dive sites, along with a good variety of nudibranchs. Macro diving at the piers is excellent. You will also see lots of juvenile fish such as batfish, angelfish, butterflyfish, barramundi cod, parrotfish, etc.
Check our diving Sipadan guide, another fantastic destination boasting world-class marine biodiversity.
If you look a little deeper when the current picks up, you can see reef sharks at most sites, especially at places like Blue Magic and Sardines. These are also prime locations for schooling fish, which tend to gather when the current is running. At such times, it's not unusual to be surrounded by clouds of fusiliers and surgeonfish in mid-water, while legions of sweetlips completely obscure large coral heads below.
Muck diving might not be the major draw in Raja Ampat, but divers can find a large range of macro subjects such as shrimps, eels, squid, jawfish, blennies, gobies, etc. There are some muck diving sites in Raja, but we think it is better to plan a dedicated macro photography trip somewhere else.
The fortunate diver may encounter the remarkable golf-ball-sized blue-ringed octopus. These highly venomous cephalopods rank as one of the most deadly animals on earth. A single bite from this diminutive octopus means quick and almost certain death. However, these creatures are rarely aggressive and present no danger to divers as long as a respectful distance is observed.
See also: After Dark: Night Diving in Raja Ampat
For another great muck diving destination, check out diving in Lembeh or Aniiao.
Diving in Raja Ampat with big animals
Although Raja Ampat diving is not comparable to Socorro or Galapagos for big animal encounters, there are a couple of dive sites like Manta Sandy that are very reliable for manta rays.
Schools of large bumphead parrotfish are frequently encountered, especially at sites like Cape Kri and Boo Windows. Great barracuda and Napoleon wrasse can also be seen at several sites.
If you're lucky you might even catch a glimpse of a dolphin or a whale while visiting Raja Ampat.
Like diving with big animals? See our comparison piece on diving Socorro vs Cocos vs Galapagos.
Raja Ampat Diving Conditions
Water Temperature: 80F~86F (27C~30C) degrees year-round
Visibility: Ranging from 30 to 70 feet
Weather: Air temperatures are reliably constant with a daytime average maximum of 89F (32C) and a nightly minimum of 77F (25C)
what it's like to dive Raja Ampat
In general, diving in Raja Ampat will involve a large number of fish circling you, and a mild or possibly strong of current. Healthy reefs often extend much deeper than 100ft and are also healthy in 10ft of water.
Most of the time when scuba diving Raja Ampat a tender boat will drop you at the dive site, and do a live pickup wherever you surface. Although there are around 40 liveaboards currently in Raja Ampat, they cover an enormous area and generally, you will have dive sites to yourselves.
For another outstanding liveaboard destination, read our Tubbataha Reef diving guide.
Depending on tide movements, some dives can involve strong currents, and some divers will use reef hooks to tether in place. Otherwise, an open water ascent may be required. In such cases, the tender crew needs to be vigilant to ensure safe retrieval of every diver. A surface marker buoy (SMB) is highly recommended for Raja Ampat scuba diving, so the crew can easily identify distant, drifting divers.
Sorido Bay Resort, Raja Ampat is on our list of the Best Dive Resorts in the World. Check out the full list here.
how deep is the diving in raja ampat
Most dive sites in Raja Ampat range between 30 and 130ft (10 and 40m), with much of the most colorful life found close to the surface. Some deeper dives afford the opportunity to spot large schools of jack, fusilier, and surgeonfish, as well as reef sharks and visiting manta rays. However, at some of the shallower sites, there is a fantastic range of macro waiting to be discovered.
Are there sharks in Raja Ampat?
Raja Ampat is home to several different shark species, and most divers will come across whitetip, blacktip, and gray reef sharks during their dives. There are also some more unusual species to encounter while scuba diving Raja Ampat such as the wobbegong and several different types of 'walking' sharks.
is Raja Ampat diving the best in the world?
For those passionate about marine life and discovering weird and wonderful new species, Raja Ampat diving is the best in the world. The region holds the record for the highest number of species recorded in a single dive and boasts the richest marine diversity on the planet. The challenge of getting to Raja may be a bit much for some, but it is well worth the journey for divers keen to experience this uniquely breathtaking array of life and color.
raja ampat diving packages
Raja Ampat scuba diving can be done by liveaboard or from a shore-based resort. We can help you put together the perfect dive package, including accommodation, diving, and land-based tours, as well as provide advice on the best flight routes and how to get to Raja Ampat.
raja ampat diving for beginners
Many Raja Ampat liveaboards and resorts offer open water and beginner diver training, and what a place to learn! We would recommend a shore-based resort for beginners as this provides the best facilities to learn at your own pace. Once qualified, there is no better way to improve your diving than to embark on a liveaboard and practice all the new skills you've learned.
raja ampat diving difficulty
While the diving in Raja Ampat isn't overly challenging, some sites experience mild to medium currents and so some experience is required. The remoteness of the region also means it is better suited to advanced divers. Practicing good diving techniques and etiquette is crucial when scuba diving Raja Ampat, as misplaced fins or a dragging SPG can cause significant damage to this unique habitat.
Raja Ampat best dive spots
Raja Ampat is a massive area, here are some of the best dive areas in Raja Ampat. Pick a dive spot or scroll through the entire list:
This is "classic" Raja Ampat scuba diving - Cape Kri, Manta Sandy, Mios Kon, Mike's Point and Arborek Jetty. Sites like Sardine's Reef, Mike's Point and Blue Magic are considered "epic". These world-class sites should be dived early and often. Currents can be strong, but the currents bring the fish out. Wobbegongs are more common in this area. There are also good mangroves with archerfish near Citrus Ridge that are worth a visit.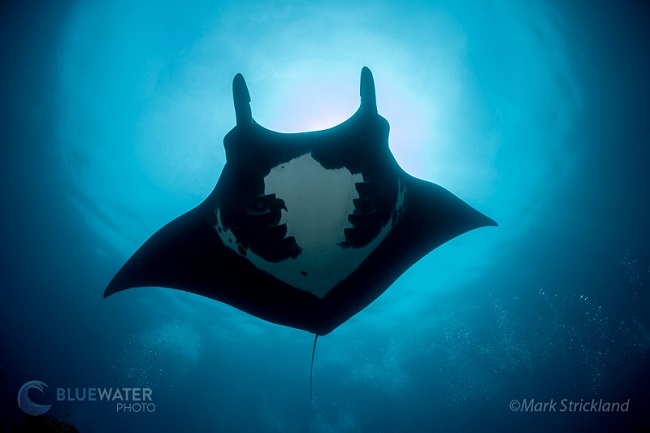 Cape Kri is often referred to as the most diverse dive site in the world, with respect to fish life. Dr. Gerald Allen documented 374 species of fish here in a single dive, a world record! We think it's one of the best dive sites in Indonesia, if not the world.
Batanta has several muck diving sites that may produce weird critters, macro subjects, and various cephalopods. These sites are fairly close to Sorong and are often done on the first or last day of a Raja Ampat scuba diving trip.
Misool is known for its exceptional colorful soft corals and forests of healthy mangroves. In some places, soft corals are actually growing on mangrove roots in very shallow water, which makes for some excellent wide-angle photography.
There are also archerfish in the shallows, which look hunt for insects on low-hanging branches, then knock them into the water by spitting water at them! If you want great soft corals, make sure Misool is on your itinerary.
There was a saltwater crocodile attack in the mangrove area of Misool in 2009, so please note that some boats are avoiding the mangrove area. This is a rare incident, and most dive operators would work closely together and notify each other if they ever catch a crocodile sighting. Raja Ampat scuba diving sites around Misool, such as Boo Windows, are full of fish, color and are simply outstanding.
On the south side of Waigeo island is a famous dive area called "The Passage", also known as Kabui passage, where mangroves and soft coral exist in very shallow water. Overhanging trees meet sea fans here, and it is considered heaven for shallow water video and wide-angle underwater photography. Not all Raja Ampat scuba diving trips stop here - check with your particular trip.
Triton Bay is actually several hundred miles southeast of Raja Ampat, and boats usually sail out of Kaimana, not Sorong. This area is quite remote, and not many boats go here. Visibility is usually only 15-30 feet due to nutrients in the water, but the life here is fantastic, with a profusion of soft corals and fans along with incredible fish diversity. Diving with whale sharks is also possible in Triton Bay.
Fak Fak and Kaimana are also located in this area. In some years, dive boats have not been allowed into this area because of permission disputes.
For an in-depth guide, read our Raja Ampat Trip Report - March 2019.
BEST TIME TO DIVE RAJA AMPAT
The Raja Ampat scuba diving season is governed by the monsoon which hits the islands with rough seas and strong winds between June and September. The majority of resorts are closed during this time, and liveaboards move to other parts of the Coral Triangle. From October through to May, the entire region experiences calm seas and clear, dry skies.
October to May is considered the best season for diving in Raja Ampat when you'll find less rain, calmer seas, and better visibility. You will be able to visit all the main diving hot spots from north, e.g. Wayag, to south, i.e. Misool Island.
Mid-June to Mid-September is the monsoon season in Raja Ampat. Most liveaboards do not sail in Raja Ampat during these months as the southern Raja Ampat area becomes inaccessible due to the rough and windy weather.
However, the northern and central Raja Ampat scuba diving areas remain accessible throughout the year via some liveaboards and dive resorts.
Read about our recent trip to Raja Ampat aboard the Damai I here.
Travel Information

---
How to Get To Raja Ampat
Raja Ampat has traditionally been tricky to get to, and routes haven't become any easier since COVID. Many airlines have limited their domestic flights and so expect to plan at least one, if not two layovers during your journey. The most popular route is to fly internationally to Jakarta and then on to Sorong. However, also consider routing through Singapore. A useful website for checking domestic flights is www.nusatrip.com. We are happy to assist with finding the best flights and hotels for your journey.
Please note that baggage allowances on the flights to Sorong can be small, and excess baggage charges are strictly enforced. Staying overnight near Jakarta airport before and after your trip is highly recommended. Contact Bluewater Travel staff for assistance to plan the best route for your trip.
Looking for some great diving closer to home? Check out our list of the best nearby dive destinations for Americans here.
Raja Ampat liveaboards and resorts
There are plenty of great dive resorts and liveaboards in Raja Ampat.
Most Raja Ampat dive resorts offer all-inclusive meal plans, since the locations are remote and eating out at a restaurant, in most cases, isn't an option.
Raja Ampat has many liveaboard options, from basic and mid-range liveaboard boats to some of the luxurious boats in the world, such as the Velocean. The boats in the area are often praised for their service and hospitality. It's a truly hospitable country after all!
During the main Raja Ampat diving season, many liveaboards offer 7 to 12-night trips, typically leaving starting and ending in Sorong. To visit the entire Raja Ampat--North, Central & South Raja Ampat--you're looking at a 10 to 12-night trip.
Check out some of the itineraries on offer from the Aggressor fleet.
Some Indonesia liveaboards will do one-way trips between Ambon, the Banda Sea, or another region, to or from Raja Ampat, which is a great way to see a larger more diverse area, as the boat transitions from one region to another. For combination trips, search our great range of Indonesia liveaboards.
Discover other top liveaboard destinations.
Other THings to do in Raja Ampat
Hiking: Hikes on some of the islands can offer outstanding vistas. The trek to the top of a small island can be sweaty and steep, but once you reach the top, the stunning panorama of sweeping ocean, dotted with picturesque islets, will make you forget your burning legs and lungs! Bring sturdy hiking shoes, not flip-flops for these hikes.
Cultural Tours: Cultural tours to visit local tribes are available. Contact us for recommendations of reliable tour operators.
Nightlife & Other Activities: There is not much to do in Sorong and most areas will have a rather spotty internet connection. Be prepared to get disconnected from the digital world and reconnect with mother nature!
Where to dive after Raja Ampat
If you're looking to dive somewhere else in Indonesia after a Raja Ampat trip, there are a few great scuba diving destinations that you can consider.
Manado and Bunaken and Lembeh Strait in North Sulawesi, are probably the easiest options, with direct flights available from Sorong (SOQ) to Manado (MDN). A flight to Manado would take you less than 2 hours, and within a 2-hour car ride or less, you can be in Lembeh Strait, the muck diving capital of the world!
If you're looking for an off-the-beaten-path diving destination, Sulawesi has a lot to offer. Great scuba diving destinations keep popping up in the past few years. Contact Bluewater Travel Advisors for the latest information!
Bali is a possible option although getting there will not be as convenient as going to Sulawesi. Flights from Sorong to Bali (DPS) would require at least one stop in a city in Sulawesi, likely in Makassar (UPG), and you'll usually have to stay there overnight.
You might want to check out Bluewater's Photo Workshops here...
Liveaboards in Raja Ampat

See the availability of liveaboards in Raja Ampat and book online. Best price guaranteed. No credit card fees.
---
The rates shown below are per person in USD. Some operators may quote in a different currency and the final pricing may vary depending on the latest exchange rates.
Please contact us for the latest availability of the following boats: Arenui, MSY Aurora, Mutiara Laut, Velocean, White Manta Explorer, Emperor Harmoni, and MV Panunee.
Interested in booking a resort? View all Raja Ampat dive resorts instead or check out our next scuba diving trips and photo workshops in Raja Ampat.
Other Useful Information

---
Practical Information
Currency: Indonesian Rupiah (IDR)
Language: Indonesian
Time Zone: UTC+9
Electricity: 220 volts, with 2 round pin plugs (European Standard)
International Airports: Jakarta (CGK), Manado (MDN)
Safety: Raja Ampat is fairly safe; just use common sense as you would in any remote area.
Vaccines: None are essential for US visitors. It is recommended that you are up to date with Typhoid, Tetanus/Diphtheria, Hepatitis A and Polio for any trip to the tropics. Malaria prophylaxis is strongly recommended if you plan to go ashore around dawn or dusk, especially for land-based resorts. Check with your doctor for specific recommendations.